Online Shopper Short Term Mailbox Rentals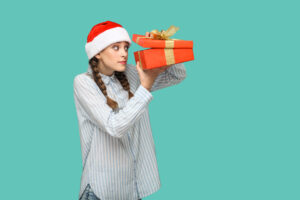 Are you ordering holiday gifts online this year? Eliminate any delivery concerns by renting a short term Mailbox at The UPS Store near you. Here are just some benefits of a short term mailbox rental:
Not just a PO box, comes with a real street address for deliveries from all couriers
The UPS Store accepts packages from all carriers, so you'll never miss a delivery.
It eliminates the need for you to sit at home and wait to sign for a delivery. An employee at The UPS Store will sign for it whenever it arrives.
You'll avoid package theft. Instead of couriers leaving your package vulnerable on your front porch, it will be kept in a secure location at The UPS Store until you pick it up.
Your package will be protected from weather damage, which could occur if it's exposed to the elements when left at your door.
You'll no longer have to worry that some couriers now only attempt one delivery before redirecting the package to an alternate pickup location, which may not be convenient for you.
You can pick up your package whenever it's most convenient for you.
Most couriers won't deliver to a P.O. Box, but The UPS Store offers you a street address, even if you live in a rural area.
Save time. Save a trip. You can call us to find out if you're package has arrived. Some of our locations also offer email or text notifications about package deliveries.
Short and long term rentals available
Learn more about Mailbox solutions at The UPS Store

Tips For The Holidays From The UPS Store
While you are here, check out our Holiday Blogs. We've included some helpful tips on shipping and packaging to ensure your gifts get where they need to go, when they need to be there.
Holiday Blogs
Are you planning to ship gifts to friends and loved ones this holiday? Before you do, be sure to double-check... Read Article
Find a Location
Find a Location: Enter Address, City, Province or Postal Code:
Mailbox & Postal Services Frequently Asked Questions
What is the difference between a mailbox at The UPS Store and a PO Box at the post office?

With a mailbox at The UPS Store, you get a real street address, not just a P.O. Box number. If you're a business owner, having a real street address as your mailbox can provide you with a professional image for your business. The UPS Store also offers many additional services that the post office does not, services like package acceptance from all carriers, package notification and Call-in MailCheck®, all aimed to save you valuable time.

What does my mailing address look like?

Your mailing address will be the address of The UPS Store location, with either PMB (private mailbox) or the pound symbol (#) designating your individual box. Instead of "The UPS Store," your name appears first.

Example:
Joe Smith
PMB XXX or # XXX
12345 Somewhere Street
Some City, Some Province Some Postal Code


What mailbox sizes do you offer?

The UPS Store offers various mailboxes sizes. Contact your neighbourhood location today to find out what's available.

View all Mailbox & Postal Services Frequently Asked Questions
View all Domestic Shipping Frequently Asked Questions
View all International Shipping Frequently Asked Questions
View all Packaging Frequently Asked Questions
The UPS Store® locations in Canada are independently owned and operated by licensed franchisees of MBEC Communications Inc., the master licensee of The UPS Store, Inc., a subsidiary of United Parcel Service of America, Inc. The UPS Store® and other UPS® trademarks are owned by United Parcel Service of America, Inc. and are used under license.