Flyers & Brochures
We can print that.
The UPS Store offers full service printing on a variety of print jobs. If you require flyer, brochure or booklet printing for your business, The UPS Store can help. We can print your double- or tri-fold brochure, full-colour business leaflet, booklet or company newsletter. Make your promotional flyers and brochures stand out with pictures or photography to show off your products.
The UPS Store lets you create high quality, professional marketing materials to inform your customers about your business.
Stop by your local The UPS Store to start planning your print run today! Or enjoy the convenience of ordering and printing your flyers and brochures online with The UPS Store Online Printing.
Most The UPS Store locations offer online printing and some may even have their own in-house graphic designer to help bring your brochure and flyer design ideas to life. Simply contact your nearest store to find out which flyer, brochure and newsletter printing services are available.
Find a Location
Find a Location: Enter Address, City, Province or Postal Code:
Brochure Printing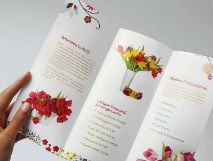 We print brochures, so you can showcase your products and services, with a variety of options and features:
Double-sided
Variety of sizes
Printed in full-colour
Folding
Assortment of papers
Printing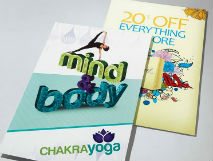 Communicate your message quick and easy with a flyer. Select your options:
Full-colour printing
Black-and-white
Variety of sizes
Assortment of papers
Newsletter Printing
Share your information with a newsletter. The newsletters may include:
Double-sided printing
Full-colour printing
Folding
Saddle stitching