The UPS Store Gives Back
When It Comes To Helping Starlight Children's Foundation® Canada, The UPS Store Really Delivers
At The UPS Store, our franchisees in Canada work to provide solutions and world class customer service in the over 360 communities that we serve. Each of our locations is franchisee-owned, which means there is a family business behind every door.
The UPS Store Canada has been a proud sponsor of Starlight Children's Foundation® Canada since 2009 and, together with our franchisee network, have undertaken a number of different activities, locally and nationally, to support this family-focused foundation. The UPS Store Canada offers a mix of financial sponsorship, through fundraising as an example, as well as offer in-kind sponsorships. Here are just some of the ways our network has been involved with Starlight Canada.
Holiday 2021
When Starlight Children's Foundation® Canada needed to deliver over 2000 holiday packages to seriously ill kids during the heart of the pandemic, The UPS Store Canada was there to help make that happen. Part of those holiday packages included Starlight Canada themed colouring books, which were printed and bound by The UPS Store Print Team. The UPS Store Canada also sponsored a Starlight Canada event at a Toys"R"Us Canada location in the GTA which provided some Starlight Canada families with a unique holiday shopping experience.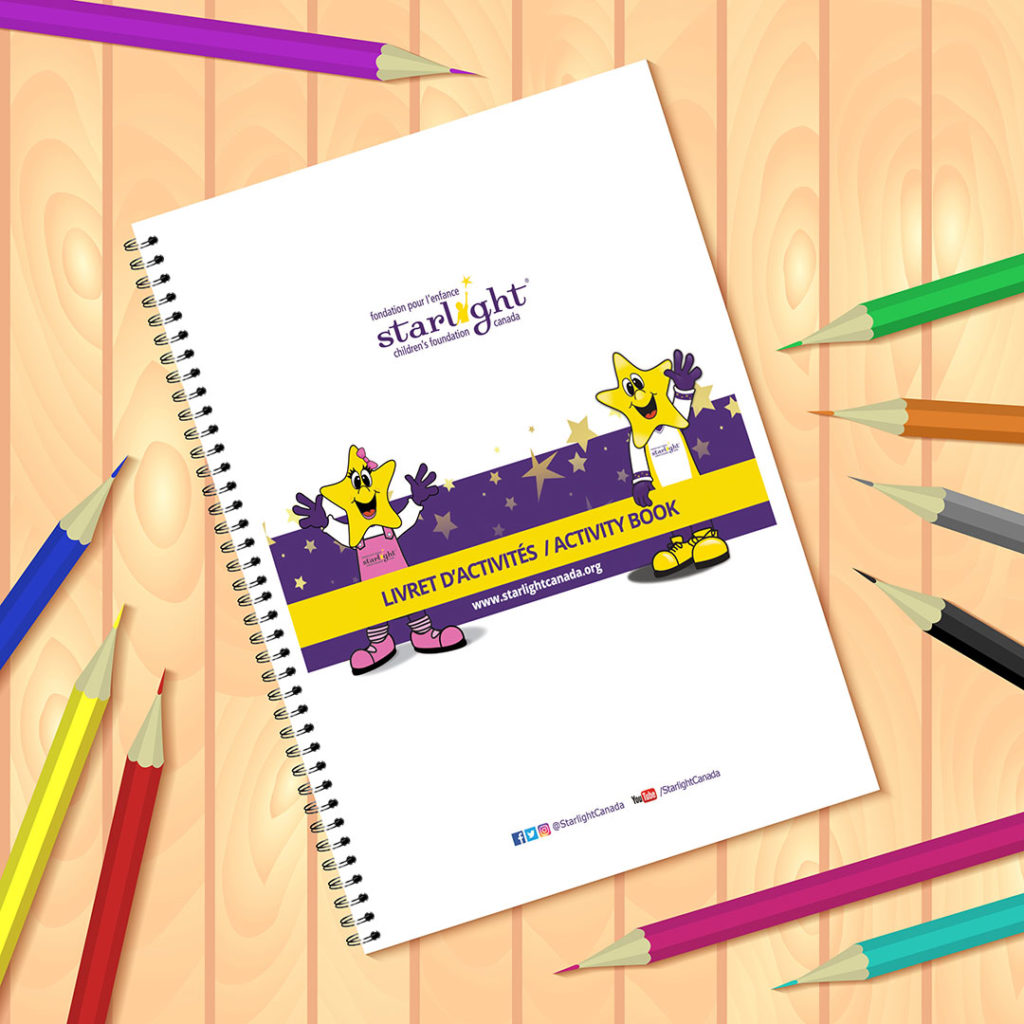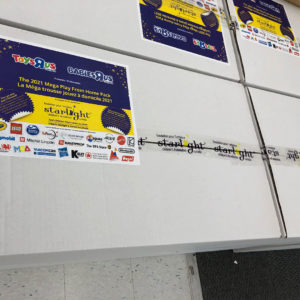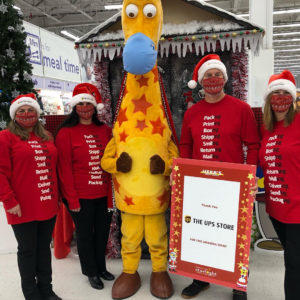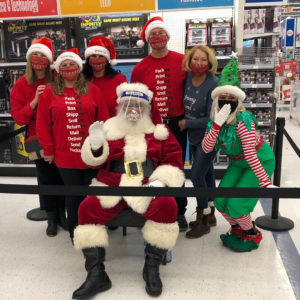 Drive For Smiles
The UPS Store Canada has been the primary sponsor of the Drive For Smiles event, supporting Starlight Children's Foundation® Canada, as far back as 2013. At this event, Starlight Canada families enjoy a fun-filled day on the track, while interacting with luxury cars and participating in a variety of entertainment. The monies raised from Drive For Smiles funds Starlight Canada's in and out-of-hospital programming, which includes Comfort Kits (essentials for unexpected hospital stays), hospital grants (funds for hospitals across the country to use on what kids need most), Fun Centers (portable electronic entertainment stations), Wishes and Day Brighteners & more.
This event was able to adapt during the pandemic, during which time it became DriveBy For Smiles. We are pleased to share that in 2022 the Drive For Smiles event went back to it's original format.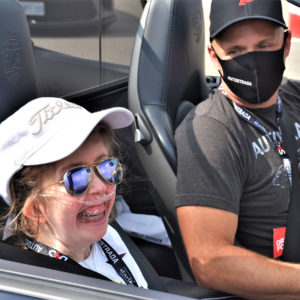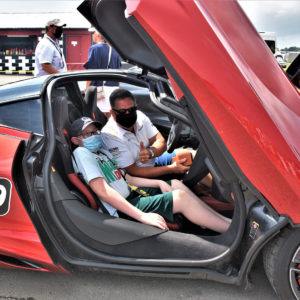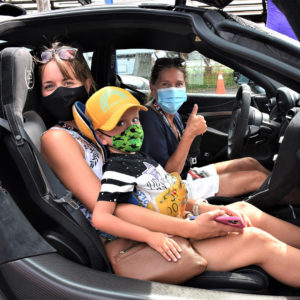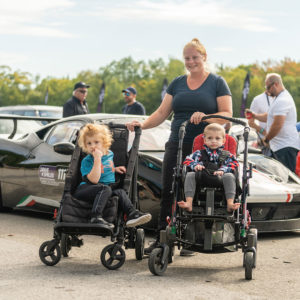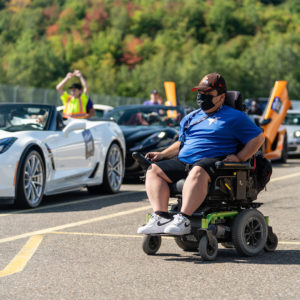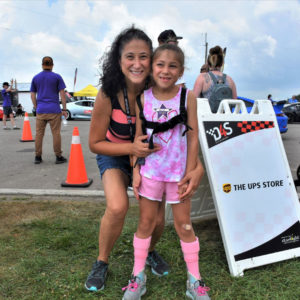 In Store Fundraising
Starting in 2010, stores participated in various fundraising activities locally including coin boxes & selling of "stars" in exchange for a Loonie. Some franchisees took additional initiative and held fundraising events at their own individual locations.
About Starlight Children's Foundation® Canada
Starlight Children's Foundation® Canada has been dedicated to brightening the lives of seriously ill children and their families for over 30 years. Focusing on the family as a whole, their mission is to bring joy, laughter, relief, and a whole lot of smiles. The variety of in-hospital and outpatient programs Starlight Canada offers help bring back some strength, hope and lost childhood by being that reliable and shining star in a dark and stormy sky. What makes Starlight Canada unique is that they are there for the entire journey — from hospital to home.
While in-hospital, Starlight Canada gives kids a much-needed distraction from the stress and boredom of hospitalization. From toys to the latest technology to full-blown parties, they replace that fear and loneliness with fun and excitement! While out-of-hospital, they are granting wishes of all sizes with their Day Brightener Wishes, Great Escapes® Wishes, Once In A Lifetime Wishes, and most recently, Play From Home Packs, to make sure Starlight Canada families always have a reason to believe in magic.
Starlight Children's Foundation® Canada does what no medicine can do: create priceless smiles and memories for seriously ill children and their families. For over 30 years, Starlight Canada has been spreading joy to sick kids across the country through a unique blend of hospital to home programs designed for the whole family.
To learn more about Starlight Children's Foundation® Canada, visit www.starlightcanada.org.