How To Make Sure Your Holiday Deliveries Arrive On Time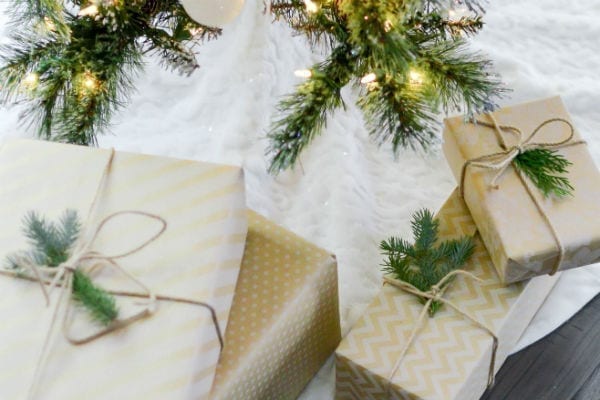 It's no surprise that online shopping has become increasingly popular over the past few years, especially around the holiday season. There's been a surge in e-commerce sales, as well as continued supply chain issues. As a result, retailers and carriers are might struggle to fulfill holiday deliveries. With a huge increase in online orders, coupled with limited staffing resources and inventory, it's possible your holiday gifts might not end up under the tree on time. With that in mind, The UPS Store has put together these holiday shipping tips to help you mitigate the risks of supply chain issues:
Shop and Ship Earlier Than You Usually Would
Whether you are ordering gifts from an online retailer or are planning to ship gifts to friends or family, we recommend you shop early to ship early. When it comes to shipping, you will need to choose the right service level with your preferred carrier to reach your destination in time. At The UPS Store, we offer a variety of carriers to choose from, as well as selection of service levels (ground vs air) and can offer you guidance on which is the right solution for your time constraints as well as your budget. Remember, the two weeks prior to Christmas are the busiest time for all shipping services, so shop and ship early to avoid disappointment.
It's What Inside That Counts!
You've shopped ahead and are ready to ship, but your items still need to be properly packaged to ensure they get to their end destination intact. You don't want your items to go undelivered because your box was crushed due to insufficient packing materials, mislabelled or didn't have the right customs documentation accompanying it. To assist, The UPS Store has two options to help you.
Full-Service Packing By The Certified Packing Experts
Our full-service option allows you to bring the item you would like to ship to The UPS Store, where the Certified Packing Experts will prepare the item for shipment using the right packing materials and an appropriate box or packaging to house it in. We'll even help guide you with the important customs documentation that needs to travel with your package.
If you allow our employees to package your items for you and ship via UPS on The UPS Store's account, we can also offer you our exclusive Pack & Ship Guarantee for some extra peace of mind. See further below for details.
Self-Serve Packing
The self-serve option at The UPS Store allows customers to do all the packaging themselves, using the right materials for the job available for purchase at the store. We can still offer you a choice of couriers at time of shipment, and assistance with your paperwork.
Our Pack & Ship Guarantee Offers Additional Peace of Mind
Our Pack & Ship Guarantee is offered exclusively through The UPS Store Canada. When an item is packaged by The UPS Store staff, and shipped with UPS, your shipment is protected against loss and damage, and are not subject to arbitrary decisions as to the quality of packaging.  The types of items that may be covered by this service include Personal Effects, Antiques, Artwork, Breakables and even jewelry and watches.
Important Shipping Dates You Need To Know*
For your convenience, here are some important UPS shipping deadlines for you to plan around, in order to get your gifts there in time for Christmas.
December 15th – Last day to ship by Ground for delivery to US & Extended Areas.
December 15th – Last day to ship by Ground for delivery across Canada (domestic).
December 21st – Last day to ship by Air for International delivery.
December 21st – Last day to ship by Air for delivery across Canada and the US.
December 22nd – Last day to ship by Air for Saturday delivery across Canada and the US.
*Dates are subject to change
It's important to realize that if you're shopping online or sending holiday gifts, your items may spend more time in transit than in previous years. To prevent this, pay close attention to the dates above and get your holidays shipping done early.