Preparing Your Return Package – Tips for a Stress-Free Return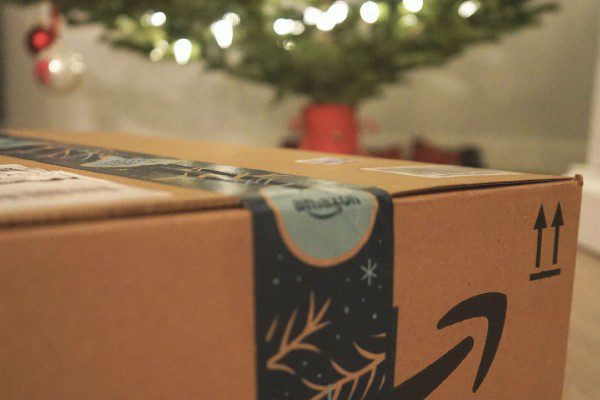 That moment when you realize the items you ordered online are not exactly what you thought they were going to be – we've all been there. Keep reading to find out how to ensure the return process is as quick and easy as possible, with a little help from The UPS Store.
Returning item(s) with a pre-paid label
If you are returning an item that already has a label provided by the vendor you ordered from, such as Amazon, you are already one step ahead of the process.
In this instance, to make a pre-paid labelled return there are some steps you need to complete.
First, bring your package ready to ship. This means that the items you want to return are inside a container (such as a corrugated box), securely taped shut, and you have the label affixed to the container. *Note: It's best not to adhere the label over the seams of the shipping container or where tape has been used to seal it closed. It's possible that tape may come off in transit, which means so would your label. This may be a bit difficult for small boxes, but we strongly recommend it for larger packages.
You also want to ensure that a copy of the label is inside the box, in case the label on the exterior gets lost.
Take a picture of your label. That way you can track it later and have all of the information you need.
Know the size and weight restrictions – the maximum weight accepted for returns is 75 pounds.
You can drop off the items you want to return at a location of The UPS Store during business hours, including weekends. Find a location near you.
If you need assistance printing your label or packaging your item(s) for return, The UPS Store can help. When you arrive, please bring the label saved on a USB, or email it to us when you are at the store, and we can print it off and attach it *There will be additional fees associated with these services.
Quick tips for returning items yourself
If the vendor does not include a pre-paid label, The UPS Store can help pack and ship it for you. As the customer, you are processing this return, but keep in mind that you are responsible for paying for shipping costs.
It is important to note the size and weight of the package you bring to The UPS Store.
For regular or standard shipping, the maximum size package that may be shipped by UPS from The UPS Store is 165" length plus girth. How is girth calculated? Add the length (the longest dimension) to the width (x2) plus the height (x2). For further tips on how to measure your shipping container/box, click here.
Please note that the maximum length of any one side cannot exceed 108" when shipping by UPS from The UPS Store.
The maximum weight per package that may be shipped by UPS from The UPS Store is 150 lbs. *Additional restrictions may apply.
We have these restrictions in place for several reasons, mainly because anything larger in size can't fit within the small package environments, such as conveyor belts. Arrangements can be made to ship items larger than the above restrictions, including specialty packing and alternative shipping methods. Please contact your local store to make those arrangements.
Discovering you have an unwanted item may be disappointing, but the return process doesn't have to be. Find a local The UPS Store near you and speak to our packaging and shipping experts to arrange a stress-free return.