Secure Delivery Options for Online Shoppers Over the Holidays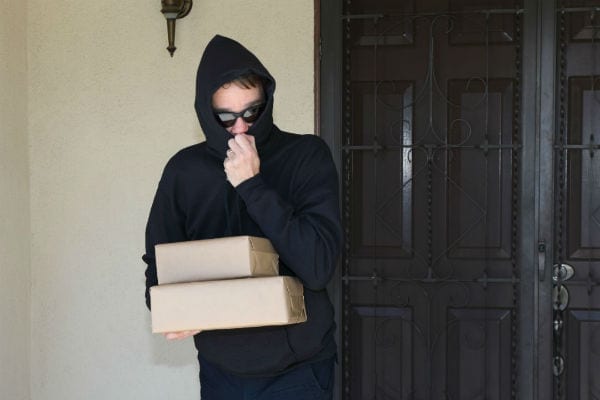 With the holiday season approaching, more and more shoppers are turning to online retailers to purchase everything on their list. In fact, it's predicted that online sales will reach a new highs this year.
If you shop online frequently, you understand the frustrations that can come with the delivery of your items, including:
Potential theft. If a package is left on your front steps or outside your door it puts it at a huge risk for being stolen.
Leaving a package on your front porch could expose it to damage from water, ice or snow.
If your package requires a signature, it can be difficult to coordinate a time during the day to receive the package.
Alternate delivery locations. When your package gets redirected to a different delivery location, it may be inconvenient to reach. Additionally, the packages are only held at the new locations for a few days before they are returned to sender.
Luckily, The UPS Store has three different solutions to help you during the busy holiday season. Whether you're an avid online shopper or only shop online occasionally, we have delivery options that will fit your needs.
Rent a Mailbox, Short or Longer Term
If you online shop a lot, a great option we offer is renting a mailbox at your nearest The UPS Store location. This allows you to use our street address for mail and packages, which provides you with a consistent delivery destination for all your orders, regardless of which courier delivers it. This way, you don't have to worry about signing for the delivery, package theft, or weather damage. We'll sign for your packages and keep them safe in a secure, climate-controlled environment until you're ready to pick them up. This option is ideal for you if you are a heavy online shopper, and your packages are delivered by a variety of couriers, not one in particular.
Subscribe to our Courier Receiving Service
If you're not as frequent of an online shopper but still expect to receive a few packages and want to keep them safe during the busy season, a good option is to subscribe to our courier receiving services. It's completely free to sign up, and you only pay for any packages you receive! You can receive packages delivered from any carrier risk-free. This is especially great for high-value shipments that you don't want to leave at your front door. Contact your nearest location of The UPS Store to learn more.
UPS My Choice
My Choice is available exclusively for UPS deliveries. With My Choice, UPS alerts you of upcoming shipments and gives you the flexibility to reschedule, redirect, or have your packages delivered to a UPS Access Point location, including our more than 340 The UPS Store locations in Canada.
Shop freely and confidently online this holiday season with The UPS Stores' safe delivery options. For details, visit your nearest location of The UPS Store.