Tips For Packing Items for Shipment to Avoid Additional Handling Fees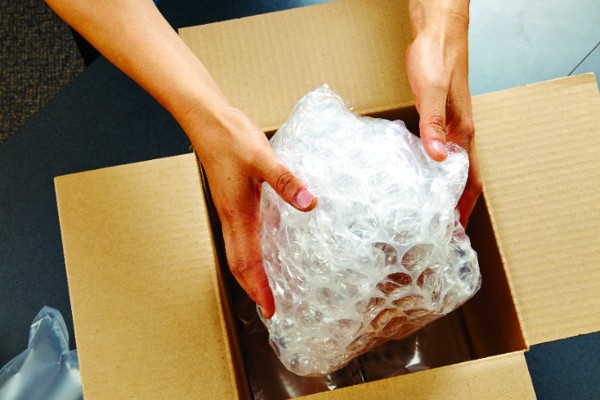 When shipping a package, you may be inclined to package the item yourself at home or at your business, using the materials you have available. When you arrive at The UPS Store with your item packaged and ready to ship, you may be surprised to find that your package requires special handling due to its size or shape, for example, which may incur additional costs by the courier.
There are set limitations a package needs to fall under to be considered standard, and these limitations are determined by the courier company directly and apply to both domestic and international shipments. Understanding these courier-set limitations prior to packaging your items may help you avoid Additional Handling Fees when shipping your item(s) to their end destination.
Some of the things that may incur Additional Handling Fees* include:
WEIGHT
Any package with an actual weight of over 70 pounds/32 kilograms.
LENGTH
A package whose longest side measures over 48 inches/122 centimetres.
WIDTH
A package whose second-largest side measures over 30 inches/76 centimetres.
PACKAGING
An article that is not completely encased in corrugated cardboard, including but not limited to metal, leather, canvas, wood, soft plastic (such as a plastic bag), hard plastic, or expanded polystyrene foam (Styrofoam).
An item that is cylindrical-like in shape, such as barrels, drums, pails, mailing tubes, tires, etc.
An article encased in a soft-sided pack, such as a poly bag or bubble mailer, that exceeds 18 inches along the longest side of the item, 14 inches along the second-longest side, or six inches in height.
Any package that has an outer shipping container that is covered in whole or in part with shrink wrap or stretch wrap.
Any package that is bound with metal, plastic, or cloth bonding, or that contains wheels, casters, handles, or straps. This includes packages where the outer surface area is loosely wrapped or where the package's contents protrude outside of the container surface.
Typically, if your package meets more than one of the criteria noted above, only one Additional Handling charge will be applied, and in the following order: Weight, Length, Width, Packaging.
Need help? The Certified Packing Experts at The UPS Store are here for you.
At The UPS Store, we provide full-service packing solutions and can help you ensure that your item gets to its destination in one piece. If you want to pack your items yourself, The UPS Store near you offers packaging supplies, including boxes, packing peanuts, bubble wrap and other materials, to help ensure your item safely makes its way to where it needs to go.
Find a Certified Packing Expert at The UPS Store near you.
*Additional Handling Fees are determined by the courier directly. For a full understanding of additional fees that your package may be subject to, please visit ups.com