How SEO Can Help Generate Organic Website Traffic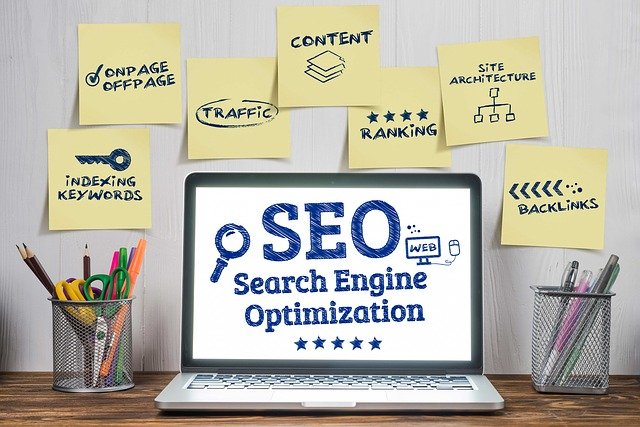 Search engine optimization (SEO) is a valuable tool that anyone with a website should consider. For small businesses, getting the word out about who you are and the products and/or services you offer can often be a difficult feat, especially if you are a small business or have limited resources. However, on the digital front, there are many low-cost ways you can promote your business and one way to do so is by incorporating various SEO efforts on your website.
One of the main goals of utilizing SEO is to drive traffic to your website. To achieve this, it is key that your website ranks high on a search engine like Google's results page when a user searches about something related to your business. The higher your business' site ranks on a search engine's results page (SERP), the more likely a user will click. In fact, 75% of users click on the top three results that appear organically on Google, and simply moving up one position on the search platform increases click-through-rate (CTR), such as moving from sixth to fifth place will increase CTR by 53.2%.
What is great about SEO is that it can aid in your organic marketing efforts and help your website generate greater organic traffic. This is important for small businesses because organic strategies like this require little cost.
SEO is one of the sure-fire ways to increase the success of your organic marketing efforts, especially since you are letting search engines do the work to push your website at no charge to you. However, you need to put in the work to optimize your content so that search engines can do their job. While there are several components to SEO, some of the ways you can set your content up for success is through the use of:
Alt text for images: This is a description of what an image displays, which helps both search engines and those who use screen reader software to understand your content. When uploading a photo to your website, you should describe what's in the photo in the alt text field (i.e., "blonde woman with glasses walking up stairs").
Interlinking: By hyperlinking some of your content back to previous posts or webpages on your website, it can help Google crawl your website better, while also encouraging readers to explore more of your website.
Loading speed: How fast or slow your page loading speed is will directly impact your ranking on a SERP. Ideally, each page of your website should load quickly, not only for SEO purposes, but because 40% of consumers are more likely to exit out of a website if it takes longer than three seconds to load.
Backlinks: Hyperlinking to other, high-authority websites on your website can help improve your rank on Google. More importantly, if other high-quality websites backlink to your website, it can help your website and content appear more credible to Google. If your business is partnering with any other businesses or community associations, ask if you can do reciprocal links from each other's websites.
Metadata and meta tags: Metadata is the data that tells search engines what a website is about. This data comes from meta tags, which are HTML tags that also give web page descriptions to search engines. Examples of meta tags include:

Title tag: The title that you input for your webpage is called the title tag, which displays on the browser tab when a user is on your website. This will tell the user (and the search engine) what your web page is about. For example, this website's title tag could be "The UPS Store | Pack and Ship, Print, Mailboxes and more"
Meta description: When conducting a search on Google, the meta description is the blurb under the link to the website, and this summarizes the content of your web page. If written accurately, Google will use this as another factor to determine what the webpage is about, which helps with SEO efforts. For example, CNN.com's description is "The latest news and breaking news today for U.S., world, weather, entertainment, politics and health"
Incorporating SEO efforts into your digital content plays an integral role in the success of your business, as you want to ensure your products and/or services will appear when a consumer searches on Google.
Read more from our blog series on organic marketing:
Running your small business with The UPS Store
We at The UPS Store are here to provide solutions for your small business. Whether it be supplies, printing services, or mailboxes (and more!) our experts can help. Be sure to visit a location near you to find out more.