The Benefits of Organic Social Media Posts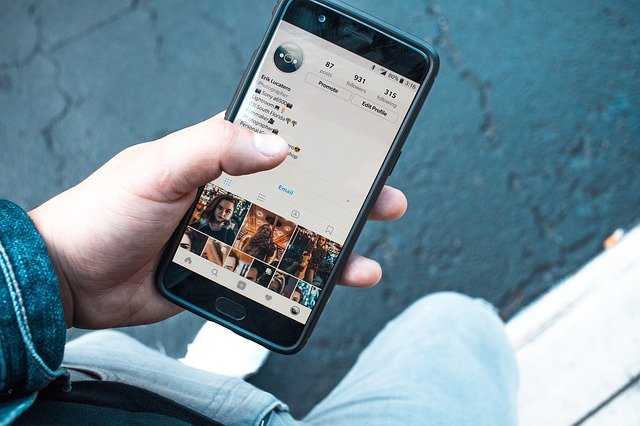 Is your business active on social media? If you answered yes, what kind of content are you posting? Finding the right balance is important, but when it comes to organic marketing, the type of content you share is key. Whether you are on social media networks like Instagram, Twitter, or Facebook (or all of the above) you should post entertaining content that allows users to further engage with your digital properties. This could be a link to your website, a blog post, etc.
With organic social media posts, in particular, the traffic you receive is a result of un-paid efforts. This means you are not promoting a tweet or boosting a Facebook post to show up on more users' feeds. While this can be a positive for a lot of small business owners because it means less money needs to be allocated to generate customer engagement, the quality of content must remain high so that the social network's algorithm pushes it out to your fans. When a user comes across your organic post, they should feel inclined to engage with it.
Organic reach is notoriously low on most social media platforms (for example, on average only 1 out of every 19 fans of a Facebook page will see that page's posts in their feeds), so it is important to focus on quality, not quantity. Use each platform's free analytics to see what types of posts have performed best in the past and when most of your fans are online, ask users to comment and share to generate engagement and increase your reach, craft compelling captions, and experiment with new placements like Instagram Reels.
Staying active on social media can help boost your organic marketing strategies as a whole. A user who comes across your post may be more inclined to visit your website or keep you in mind the next time they require the product or service you provide. Posting on social media can be a great, inexpensive way to promote your small business and engage with the users within your target audience.
With anything business-related, there needs to be a strategy in place to generate the most success out of organic social media posts. While this may look different depending on your industry, a universal tip is to mix things up. You can repost customer content, share info about a product or service you offer, go 'live' and show followers the "behind the scenes" of your business – whatever you decide to do, it is important to keep things interesting so that users are more likely to engage. Social algorithms also reward handles that post lots of different content instead of, for example, constantly sharing single image feed posts. A content calendar and scheduling software can help with this.
Staying active and responsive on social media can also help you retain existing customers. If a customer has a question or concern, they will likely turn to social media, and this provides you with a great opportunity to offer assistance. This can also help other users who may have similar questions.
Deciding which social media platform to post on is important, as it is not necessary to be on every platform if that is not where your target audience is active. Each social media platform offers its own benefits. For example, 96% of B2B content marketers use LinkedIn in their organic social marketing efforts. Meanwhile, Instagram is a great platform for users to discover new brands and services. It is about finding the platform(s) that your customers are already on and where you can stay active and consistent.
Ensure that your social posts follow your brand guidelines. This means setting your logo as your profile picture and ensuring your copy follows your current messaging and style. For example, if your website copy is very conversational, your social media copy should be similar – keep things consistent.
Read more from our blog series on organic marketing:
How The UPS Store can help your small business
The UPS Store is your go-to for small business solutions. With a variety of services, such as printing, personal mailboxes, shredding, and shipping, our experts can help support you. Find a location near you for more details.