Why is Organic Marketing Important for Small Businesses?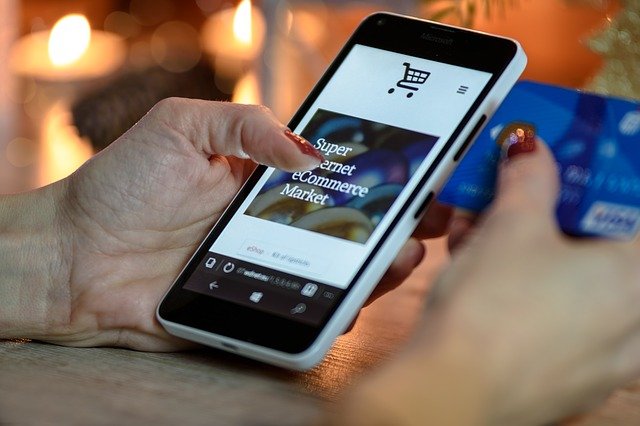 As a small business owner, finding ways to promote your products or services that is both low-cost and effective is likely an important marketing strategy for your business. While paid advertising can be a great way to receive immediate results, largely because you can specifically target the audience you want, it is not always necessary. Supplementing your paid strategies with organic marketing can help you reach your target audience in a very genuine way without breaking the bank.
This article will outline some of the tangible ways you can incorporate organic marketing into your business strategy and explain why each can be a valuable tool to help propel your small business at little to no cost.
What is organic marketing?
At it's simplest, organic marketing is a marketing strategy that drives traffic (customers) to your digital properties (website, blog, social profiles), and is not supported by a paid ad buy.   In other words, the engagement and traffic you can receive from utilizing organic marketing are strictly reliant on the users who come across your content without the influence of ad dollars pushing your content forward. And when they do so, and engage with your content, it can then translate into organic traffic for your business at very little cost.
While you may still need to pay for the creation of the marketing content itself (photography, copy editing, etc.), the rest of the work is up to the platform(s) you are using, and the audience that is active on those platforms, to generate engagement with your business. These platforms could be organic search, social media, email, etc.
What is organic traffic?
When you implement organic marketing in your business strategy, one of the main goals should be to generate organic traffic to your digital properties for example your website. Organic traffic is any traffic that comes to your website or other digital properties by way of a search engine such as Google, but not from a paid ad on that search engine. Traffic to your website from a paid ad would be considered paid traffic. Any organic traffic is going to be a result of your inbound marketing and SEO efforts.
Generating organic traffic will require some effort, such as updating your site regularly with fresh content or implementing search engine optimization (SEO) efforts, or in other words, fostering your digital presence. One way to think about it is like planting a seed – it may take time, effort, and money to purchase the seed and plant it, but what results is entire due to your efforts. On the other hand, consider paid ads akin to buying the fruit only.
Why would you want organic traffic?
Many would argue that organic traffic is more valuable than paid traffic. To begin, organic traffic is less costly than paid ads. The efforts you will need to undertake to drive organic traffic your way will offer your business, your brand, credibility in the marketplace. And, a well enacted organic marketing strategy can help to drive down your competitors access to those customers you both desire.
Examples of organic marketing
BLOGS: One of the most popular ways for a business to begin implementing organic marketing is through blog posts. Blogging can not only generate traffic to your website, such as through promotion or SEO efforts, but it can also be a very low-cost way to lead consumers to your business. One of the most important things to remember about blogging is that each post should solve some sort of problem or explain a certain topic that you think users interested in your industry would inquire about.
Each post should also be easy to find on search engines such as Google. One way to help your goal of having your content appear at or near the top of a search results page is by using specific keywords in your copy. These are words that a user would typically use when searching online. Including these words in your blog can help your content rank higher in search results. Learn more about using blogs for organic marketing here.
WEB SEO: If your goal is to increase organic traffic to your website, making your website more visible, not only for users but on search engines, is key. As we previously mentioned, incorporating keywords into your content is a great way to rank higher on a search engine results page and is an important component of SEO.
Users who perform an organic search are much more deliberate with what they are looking for, which means they are more likely to engage with your business when they come across your content. This is why it is important to ensure your content can be seen by the most amount of people by ranking high on search engines. Learn more about using SEO for organic marketing here.
EMAIL: Think about the emails sitting in your inbox right now – it is up to you to open them and engage with the content within them. While the business took time, effort, and money to create the email sent to customers (existing or potential) the traffic that comes from it is often more qualified than traffic from other sources as your email subscribers are likely familiar with your products and services. They have chosen to further engage with you by subscribing and clicking.
Email marketing has the highest return on investment, and for small businesses, it can be a great way to create personalized content and build better recognition at a low cost. Similar to blogging, there needs to be a strategy behind the content you send out. However, implementing this form of marketing can be a great way to keep your business relevant to the customers who intend on engaging with you. Learn more about using email for organic marketing here.
SOCIAL MEDIA POSTS: Creating content and interacting on social media through popular networks like Instagram, Twitter, and Facebook is a low-cost way to engage with your audience. If you choose to focus your energy in this way, it is important that your remain committed and active, whether it be through posting content, responding to inquiries, reposting relevant posts from others, or all of the above.
An essential goal within organic marketing is to create and maintain relationships with your audience and generate traffic to your business. On social media, engaging directly with your followers is a good way to show you are involved and interested, and it creates the opportunity for current and prospective customers to interact with your content on their terms. Learn more about using social media for organic marketing here.
Your small business solutions with The UPS Store
Incorporating organic marketing in your business strategy can be an efficient, low-cost way to generate traffic to your small business, especially when paid marketing budgets are low. For more small business solutions, visit The UPS Store location near you to see how we can help you grow.