The Benefits of Blogging for Small Businesses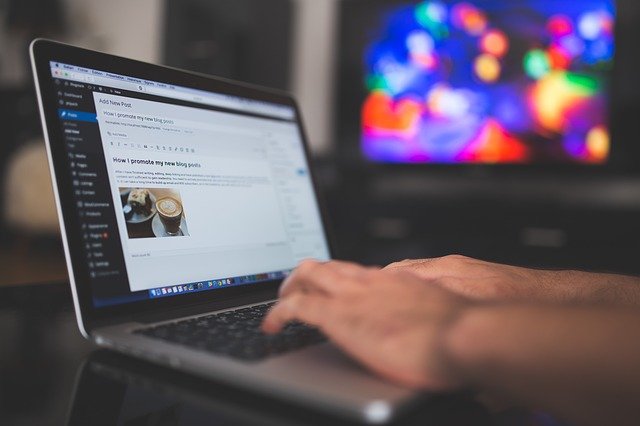 Several years ago, the idea of blogging may not have been something small business owners considered as part of their business plan. However, blogging has undergone a transformation in both style and importance, as it is a quick and efficient way for small business owners to build brand recognition, be an industry thought leader, and share details about products and services they offer to the public.
If you are questioning whether you should start a blog for your website, despite being a smaller scale business – now can be as good of a time as ever. Blogs can help you contribute your expertise about your industry to curious readers (and potentially future customers), it can generate your brand voice more effectively, and help you connect with consumers who are interested in learning more about what you offer.
Gone are the days when writing a blog needs to be an incredibly time-consuming, complicated task. Consumers today are looking for bites of information that can help them understand an industry or product/service better, or help them to feel better connected with a business. In a greater sense, blogs can also help consumers find a business in the first place! This can be largely attributed to organic marketing – a strategy that does not use paid tactics to generate traffic to a business.
Blogs are a great example of organic marketing because they require little to no cost to create, and once they are published, the rest of the work is up to search engines or the platforms the blog is shared on. In other words, after writing the blog there is very little effort on your end as the business owner to reap the benefits.
One of the key aspects of blogging is that each post needs to be supported with a strategy. If a consumer comes across your post, they are likely looking for an answer to their problem or are looking for a greater explanation about the blog topic. This is why it is a good idea to predict the future just a bit and think about what questions or subtopics someone may ask themselves about the topic you are writing. For example, if you own a hockey equipment business and your blog post is about 'how to find the right hockey stick', it should cover subtopics that go beyond different types of sticks. A reader considering purchasing a hockey stick may want to know if their height plays a role or if being right or left-handed matters, and so on.
Looking beyond each post, the blog in itself should also follow a strategy. If you are in one industry and you write about topics from a completely different industry, your blog is not going to work in your business's favor. This is why creating a game plan before each post and doing some keyword research about what your customers are searching for can help provide an overview of what the next couple of blogs should be and how they will tie together with your business and the products and/or services you offer.
For a blog to be optimized to its fullest extent, each post should be easily found on search engines. On Google, for example, appearing on the first page, ideally near the top, is the main goal here, as most users will not keep scrolling when they find a result that matches their inquiry. This is where keywords come into play. Using keywords within your blog post (which will of course vary depending on the topic you write about) will help your content appear higher on the results page because of the user typing in the same keywords into their search.
Before even writing a blog post, you can start by thinking of popular topics related to your business, and that can aid in your keyword research. As well, conducting a competitor analysis is also a great way to determine what other content is out there, as is using a free keyword suggestion tool.
After you come up with a list of keywords, you may also want to consider long-tail keywords, which are more than three words long and are much more specific than a single keyword. For example, rather than the keyword "shoe", a long-tail example would be "cheap shoes online." Users who search using more than three words in Google are more likely to come across personalized content because of the specificity in their search, which then can lead to a higher conversion rate because they are more likely to have found what they are searching for.
While keywords are important for blogging, they can be a great addition to your overall business strategy. In fact, over 50% of industry professionals say that keyword rankings and organic traffic are some of the top ways they measure the success of their SEO strategies, while 71% say using strategic keywords was their top SEO strategy.
Another important tip when it comes to blogging is that a large component of your posts should be evergreen, meaning they will remain relevant over a long period. Of course, creating timely content is important but spending time writing posts about recent events or trends, only for them to be irrelevant in a couple of months or years from now, will not help in your organic marketing efforts. When a user comes across your blog post, whether it be as soon as it goes live or years later, it should contain relevant material that is still significant in your industry and is useful for them.
Read more from our blog series on organic marketing:
Small business solutions with The UPS Store
While blogging is a great digital way to connect with consumers and help support your business, we can't forget about the ways that extend beyond the digital world! The UPS Store is here to help as a go-to for small business solutions. With in-store products and services, such as our printing, shredding, mailbox, and shipping services, we can help support you and your business goals. Find a location near you to get started.