3 Tips to Drive Traffic to Your Website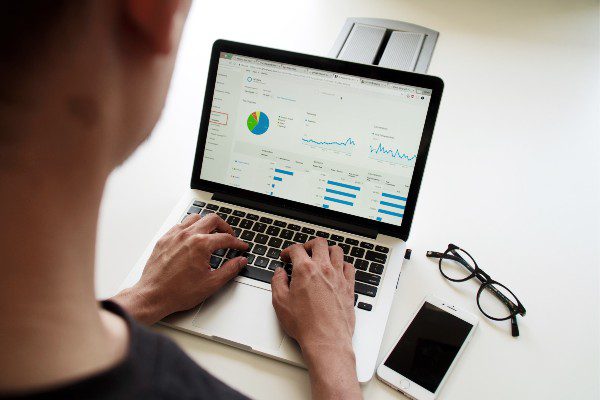 Your website is a direct extension of your small business – it reflects who you are as a brand, your services, values, personality, and so on. For small businesses especially, your website helps extend your brand message to audiences you may not be able to reach otherwise (such as in a brick-and-mortar store), which is why it is important to try and bring as many prospective customers to your website who are looking for the very thing your business can offer them.
There are a number of ways you can achieve this, including these three tips you can implement to help lead to an increase in traffic to your website.
1. Improve Google Ranking with SEO Practices
Although there are multiple search engines out there, all of which are important to rank high on, Google is where you need to focus most of your efforts towards, especially as the search engine takes up 91.84% of the search market share to date, making it the most popular search engine currently in use.
Research tells us that those who rank on the first page of Google's search results receive the majority of user clicks, with very few users willing to venture to the second page or beyond. However, with such popularity comes competition, and trying to get to that first page is not always an easy task, especially when Google has over 200 ranking factors. But it's important to not let this number defeat you, as there are several ways to help boost your ranking, and a number of them point to how well you utilize search engine optimization (SEO) on your website.
It's common to think that SEO means strictly adding relevant keywords to your website, and although that's part of it, several other SEO factors can help your small business push higher up on the search page.
Improving SEO on your website can take some time, but one of the main concerns to focus on right away is an improved user experience. Not only do you want users to visit your website, but you also want them to stick around, and one of the first ways to do this does not even occur on the website itself, but rather how long it takes to get on to your website. Page loading speed plays a large role in your Google ranking, and it will affect how a user experiences your business before ever fully entering your site. Research shows that 40% of consumers will leave a website if the loading speed takes longer than three seconds. To generate traffic, you need a user to first visit your website – don't let a long loading speed stand in the way. You can check your current website's load speed by using Google's PageSpeed Insights tool.
Another way to improve SEO, with a specific focus on user experience, is to ensure your website is properly formatted and performs well on a mobile device. As mobile use has significantly increased in the last year, more consumers are using their phones to look up businesses and purchase items. Ensuring your website is mobile-friendly is also important to Google. In July 2019, Google announced they enabled mobile-first indexing, which means Google predominantly uses a website's mobile version, rather than its desktop version, for indexing and ranking. You can test how mobile-friendly your website is using their free tool.
Lastly, your website's content plays a big role on your Google ranking, and there are several factors such as adding descriptive meta descriptions, alt text to images, and backlinks within the copy that can make a difference. However, focusing on high-quality content on your website is a good starting base, and this can be as simple as ensuring the copy is clear, easy to navigate, relevant, and engaging. Be sure to stay informed on SEO practices that can yield the best results for your website to get it to appear on the first page of Google (and ultimately drive traffic) when a user searches keywords related to your business.
Bonus Tip: Speaking of Google, make sure to update your business profile on Google My Business (or first, create a business profile if you don't have one) with the most up-to-date information about your business (ex. phone number, hours of operation, etc.) and post as much as relevant and updated information on it as possible. Doing so can put your business on the "local SEO 3-pack," which occurs when your business lists among the first three businesses that appear when a user searches a term along with keywords such as "near me". These results will appear before any organic search results, automatically increasing your chance of a user clicking on your website. Learn more about optimizing your Google My Business profile.
2. Try a Giveaway
For small businesses, the thought of a giveaway might make some weary, especially since you're effectively giving something away, but it can be a great way to increase customer engagement while also driving traffic to your website. It is important to first choose what you are going to give away (either a certain item or something more long-term like a free subscription) and then choose where you will hold the giveaway.
To drive users to your website, holding a giveaway on your actual website is ideal (such as through a separate landing page or pop-up form). That way, you can promote the giveaway on your social media channels or through email marketing, if applicable, and direct those who want to enter from those various platforms to your website. Promoting a giveaway on social media allows your business to interact with your followers and generate excitement and even more interest in your business, which can then possibly lead to more engagement with other posts. Research shows that, on average, 54% of users share the online contests they enter, while 62.13% share it as a way to encourage a friend to participate.
If your business sends marketing emails to customers, or you want to start doing so, a giveaway can help, as you can include a spot on the giveaway entry form on your website for users to fill in their email addresses. Part of your entry could include a CASL-compliant opt-in to join your newsletter, which creates a base of people you can market to, including sending links within those emails to direct them back to your website – even more opportunities for traffic!
Bonus Tip: The item you choose to give away should connect to your business; that way those who enter are interested in your business rather than just the prize.
3. Paid Advertising on Social Media
Depending on your marketing budget, paid advertising can be a great option, as you can strategically select who will view the advertisements, such as by targeting the types of audiences your business already appeals to.
Based on the activity on your social platforms, you may already have a good idea where your audience spends the most time (ex. if you receive more engagement on Instagram, lookalike audiences will most likely spend their time there, too). With that in mind, you can create advertisements for the platforms of your choice to increase traffic to your website. Include a clear call-to-action (CTA) that will bring a user to your website when they engage with the advertisement. You can advertise your specific products or services and drive social media users straight to those purchase pages on your website, or use social advertising to position yourself as a thought leader in your industry by promoting your blog posts or articles.
With a projected number of 4.41 billion social media users by 2025, now is as great of a time as ever to choose one or more platforms to advertise on, as it can provide your small businesses with a greater opportunity to reach prospective customers, all while driving more growth. Facebook reigns above other social platforms in total monthly active users (2.74B), which makes it a great platform to advertise on. However, meeting your customers where they are is what is most important.
Remember, there is no need to pay for a large, expensive campaign if your business is not ready or cannot financially do so – advertisements that are created with your audience in mind and that are expertly filtered to reach prospective customers can still generate growth and achieve your goal of increased traffic.
Although there are many of digital tips and tricks to drive traffic to your website, print marketing is still a valuable tool to use. Whether you create business cards or in-store posters/signs, simply adding your website URL on them can be a great visual reminder for customers. The UPS Store can assist with all your printing services to get you started.