What Is SEO & How Does It Help Small Businesses?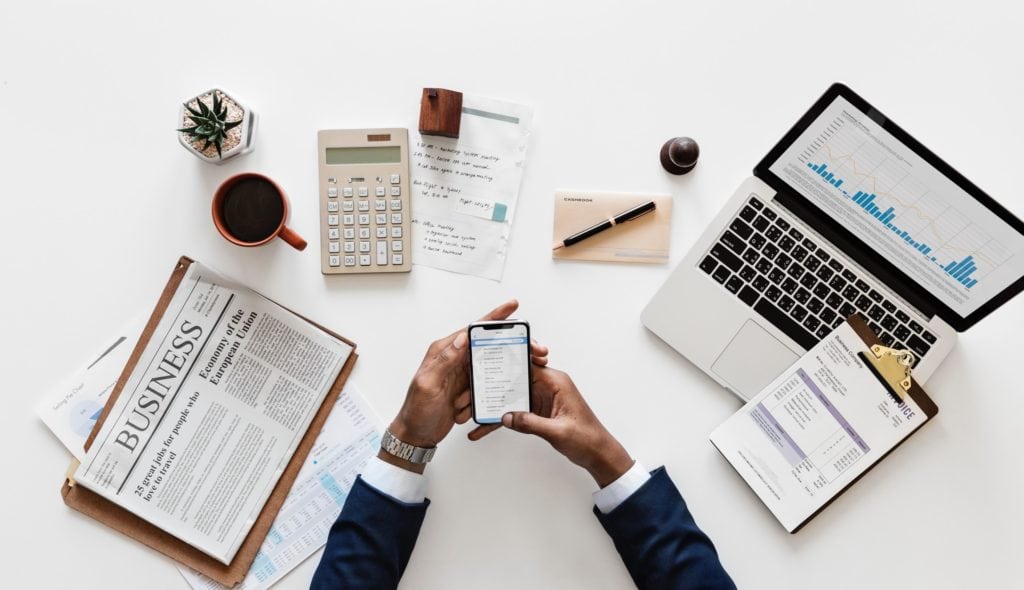 If you spend any time talking or reading about running a small business website, the importance of SEO is sure to come up time and time again. But what exactly is SEO, and what can it do to help your small business?
SEO stands for Search Engine Optimization, the process of increasing the visibility of every page of your website in the results of major search engines. The idea is to get noticed, not just by more people but by more of the right people, namely those near you who are searching for your products and services. Appearing near the top of the results on popular search engines also gives a business added trust, credibility, and name recognition.
While it might sound simple, SEO is complex and layered. Doing it right requires creating and refining multiple aspects of your online presence, both the parts your users see as well as some they don't.
Depending on what kind of business you run, you may wish to emphasize certain segments of the SEO process more than others, concentrating on those areas that are most likely to deliver eager customers to your website, or through your front door.
Even if you're not an online whiz there are a few things you can try, at no cost other than your own time, to improve SEO for your small business website. Here's a look at some simple strategies, and how they'll help you.
Key in on the right keywords
A fundamental part of SEO is anticipating the words and phrases potential customers type into search engines when looking for a business like yours. When researching the right keywords to use for your site, remember to concentrate on the unique features or services that make your business stand out from competitors both big and small. For instance, "bakery" is probably too broad a keyword for a small business, while "fresh bread" or "custom cakes" are a little more specific and enticing to potential buyers.
Once you know the most popular and relevant keywords, integrate them into your online content and your tags, such page titles or metadata, a small piece of online code that acts like a teaser description of each page's content.
Appeal to local searchers
If your business sells primarily (or exclusively) to local buyers, make sure they're able to find you, whether it's in your home city or your specific neighbourhood. Local searches are often based around so-called 'long-tail keywords,' which are search terms of three words or more. Think of it as the difference between someone finding you by searching the word "gelato" versus someone finding you using the words "homemade gelato downtown toronto."
Optimize the user experience
The growing importance of local searches means it's absolutely essential your website displays equally well on phones as it does on desktops. No matter where your users are coming from, don't design a cluttered, busy website that's slow to load – it will drive people away in frustration. Think about the user experience as you design your site, and work hard to keep everything as simple and intuitive as possible.
Create compelling content 
Search engines will rank your small business website higher if it contains quality content that educates and informs visitors. That's why it's so important to do more than just feature your products and services online, and include how-to articles, Q&As with experts, or personal blogs about your business, the broader industry, and related news. Don't forget to go beyond text, too, by including attractive photos, videos, or infographics.
Another element of quality content is including links – even if they're to external sites – that add legitimacy to your own website. Whether it's a link to a blog you posted elsewhere, to a trusted directory of relevant information, or some other online resource, search engines will interpret these links as signs of your website's authenticity and usefulness, and raise you in their rankings accordingly.
Get social!
Sharing your content on social media channels is a great way to start conversations about your business, your products, and your latest content. Natural reactions and interactions amongst your followers will generate attention and can even act as referrals when viewed by other social media users. Social media also allows businesses to respond and interact directly with followers and commenters. When done properly and constructively, this shows the business to be an active, compassionate listener and helpful problem-solver.