5 Ways to Cut Costs During Your Small Business' Slow Season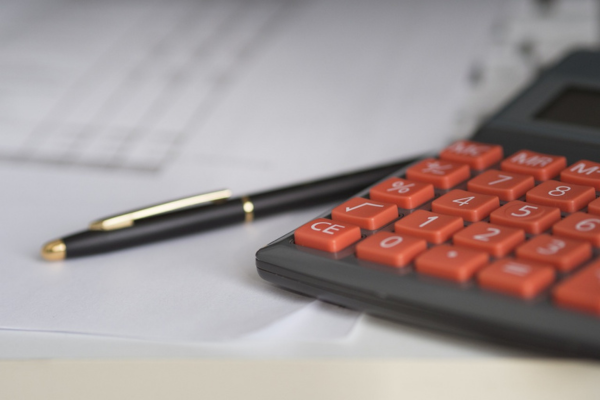 Running a small business can have its ups and downs, and in some industries, seasonality can impact the bottom line. Small business owners often have to navigate market fluctuations, changes in consumer habits, economic uncertainty, and more. During slower seasons with fewer opportunities to generate profit and attract customers, cost-cutting measures may need to be considered.
As a small business owner, there are ways to reduce costs without sacrificing the quality of your products or services that your customers have come to expect. We have outlined five ways you can take a proactive approach to cutting expenses, whether you are experiencing a slow season or planning ahead for the future.
1. Rely more on organic social media posts
Social media has several positive aspects for small businesses, one being that it's free! Of course, there are paid opportunities that small business owners should leverage, but at the most basic level, posting photos/videos, following users, responding to comments, and getting the word out about your business won't cost you much at all (if anything) to be effective.
Organic social media posts are unpaid, which you're not paying to advertise or boost your content. Rather, you are simply creating the post and hitting publish. Following an organic marketing strategy has many benefits, but a major plus is the opportunity to engage with your followers and your target audiences.
When experiencing a slow season, some small business owners may not have enough funds to allocate toward advertising efforts, especially when there are other pressing costs to meet first. But this should not mean your business's digital presence takes a break. Research shows it costs five to seven times more to acquire new customers than it is to retain old ones. With this in mind, engaging with your existing followers in the comment section of your posts, responding to their tweets, and creating posts on Instagram that your followers can share are just some of the ways you can take advantage of the opportunity to connect with the customers you already have. As a result, you can generate long-term success with these customers, which can translate into sales during your slow season, as boosting customer retention by 5% can increase profit anywhere from 25-95%.
Using relevant hashtags on posts is another great low-budget marketing idea to boost awareness about your business to audiences seeking out similar products and/or services as yours. It is often a trial-and-error process to determine what hashtags will reach engaged audiences, but during your slow seasons, turning to these components of social media can be a great way to maintain a presence online that reaches your current and prospective customers rather than opting for paid digital marketing campaigns that could result in spending more than you can during this time.
If you have already invested time and money into marketing material, be sure to repurpose this during your slow season! Transform blog posts into posts, posts into videos, create infographics based on research about your industry, or take video content and upload it to social media. Remixing older content can help reach new audiences who may have missed it before and maximize the value of the content you have already produced.
2. Shop around for better deals from suppliers and vendors
As a small business owner, especially if you have been in business for some time, you have likely developed business relationships with suppliers and/or vendors for inventory/supplies on an ongoing basis. However, if the amount you are paying is a pain point for your small business, don't be discouraged from seeking a couple of quotes from other suppliers/vendors. Finding opportunities to cut costs during a slow season starts with examining each area of your business and uncovering areas to improve, especially the areas that involve fixed costs on an ongoing basis. If you have a longstanding relationship with suppliers/vendors, it can often be beneficial to negotiate with them for lower prices, even if just temporarily, or research competitors that can offer greater flexibility and lower costs. When conducting research, if you discover that some suppliers or vendors are offering discounts for the same products or services, consider discussing this with your current suppliers/vendors to determine if they can match it to retain your business.
Seeking additional opinions is not to discourage small business owners from remaining loyal to certain suppliers/vendors. In fact, this loyalty can often be used to your advantage, as you can speak honestly to them and see if there are opportunities to save. Communicate that you are in a slow season, but share insights into your busy seasons and agree that you will continue business with them during those times. Negotiating costs with a supplier/vendor should come from an open and honest starting point.
3. Reduce energy consumption wherever you can
This tip might seem small but can often be overlooked. In a slow season, be mindful of your business's energy use, as cutting down your utilities can be beneficial in reducing your costs.
Applying this tip can look as simple as turning lights off in rooms customers don't enter. The same can go for water, heat, cooling, etc. Of course, this should not impact a customer's experience but look for opportunities where it makes sense.
If you have electronics in your store, which you most likely do in some form, they can also drain energy and add to your bill. When an appliance or electronic device is plugged in, it can use energy, even if you are not using it. This is called phantom power and can add to your costs without you realizing it.
Try unplugging monitors, printers, and other devices at the end of the day or in areas when not in use. You can also forego purchasing clunky machines that take up as much room as they do energy. For example, if you occasionally need printed materials for your business, try outsourcing your printing needs and try our printing services. As a result, your printer won't be a culprit of phantom power, and you can ensure high-quality products.
These small efforts can go a long way and, when practiced enough, can be second nature as you move forward, even into your busy season.
4. Opt for smaller orders
Buying in bulk may be a good choice in certain situations, but during a slow season, the last thing you want is to have excess inventory that you end up throwing out. You may have cut a deal with your vendor/supplier to buy a large amount, but you will end up losing money if it goes to waste. This can especially be the case for small businesses in the food industry. However, even if you are not in an industry that revolves around best-before dates, there can be limits on popularity. If you buy a product in bulk that later faces a dip in customer interest, you can end up with unused inventory, which is a hit to your business, especially during a slow season.
The best way to determine where you need to cut back is by distinguishing trends in your inventory – are there products that are always a hit, even during a slow season? Be smart about where your money goes and into what products, and consider smaller orders that may not offer a discount but that will save you from wasting money later on.
5. Repurpose current inventory
Identify the inventory in front of you and brainstorm creative ways to reuse items that are occupying space and causing more expenses in storage than profits. This will look different for every small business, but you could try applying discounts to these items, implementing a subscription box into your product offerings using low-cost custom packaging that incorporates the slower-moving items, or repurposing the items to attract a new audience through new packaging or promotions. By reducing your inventory, you can create more storage space and test different methods of attracting customers without needing to buy more items.
Cutting costs? The UPS Store can help
Our Small Business Solutions offer several benefits to small business owners, as we can assist you with our printing and shipping services. From offers on mailbox rentals and document shredding to packing materials, shipping, and more, be sure to check out our GET MORE Rewards app. Find a location near you to get started.