How Custom Packaging Can Make Your Business Stand Out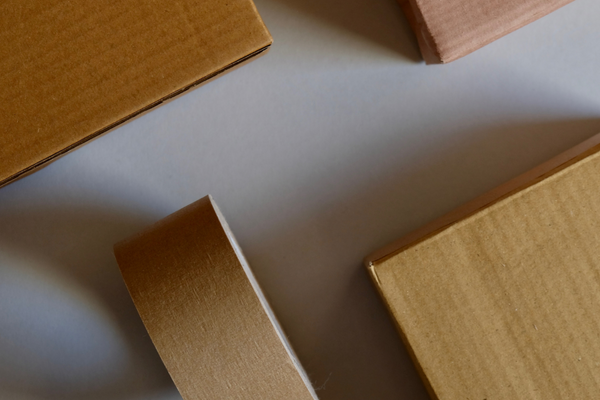 As a small business owner, finding ways to successfully solidify your brand and stand out without allocating too much of your budget toward branded material may seem difficult to accomplish. However, small steps can lead to significant results, as adding some personal touches to your business's packaging can positively impact your business, help you position yourself as a strong competitor in your industry and ultimately elevate your products. After all, it is often the small details that consumers remember most.
Custom packaging can be considered the personalized or branded materials your business uses to store and ship a product. Examples can include boxes with your logo or packaging materials and fillers that align with the colours of your business. Rather than using standard packaging, custom packaging can fit the item(s) you are shipping more ideally, and there is much more attention put into the presentation.
Below we have outlined some of the reasons why custom packaging can help make your business stand out. Starting small and working your way up to fully custom packaging can be a great first step to take as you build upon your branding. To assist, The UPS Store offers various design and print products and services. Be sure to visit a location near you to get started.
Improve Customer Experience
Putting effort into the customer experience is something that should be a main priority for any business, especially since achieving a positive first impression is critical. Plus, customers who know they will have excellent service with a business will spend up to 10% more.
Implementing custom packaging that aligns with your business provides customers with an experience that they will remember. If they enjoy the branding, they are more likely to want to continue engaging with your business. Look for ways to improve how you present your finished product, whether it is the materials used in your shipments to customers or the packaging/bags you distribute in your store.
Adds to Your Brand Storytelling
Does your business have a personality? For your business to stand out, there should be identifying qualities that customers can recognize and engage with, all of which add to the story you want to portray with your business. For instance, writing marketing material in a certain tone is a way to contribute to your business's tone (aka your personality). Custom packaging is a tool that you can use that will help discern your business from the competition, as it contributes to how you tell your business's story.
Labels, stickers, box designs/mailers, personalized branded notes, the addition of your business colours to the packaging materials — these are all ways you can take your business's personality and inject it into the packaging that your customers engage with. If you are a business that is fun and energetic, be sure to showcase that through your packaging. This will allow your business to stand out from those that are not adding that additional effort in portraying their personality or story through their packaging.
Boost Brand Visibility
Did you know 40% of consumers will snap a picture for social media if a package they receive is unique or branded? For a small business, this visibility can be a significant stepping stone to an increase in customers. Additionally, 50% of consumers will recommend a product if it arrived with "gift-like" or branded packaging. In this case, custom packaging can lead to a boost in your marketing efforts, as customers will feel excited to open their order and will want to share it with others.
These stats help demonstrate just how effective custom packaging can be and how it can lead to an increase in visibility for your business. By boosting the experience your customers have when they open their package, you are simultaneously boosting the visibility of your business, as it can entice them to share.
Increases Recognition and Retention
Adding custom packaging to the mix can be a great way for customers to remember your small business, which can increase the likelihood they will engage with you again. When a customer has a positive experience, the more likely they will want to continue engaging with your business.
A recent study found that premium packaging, such as packaging that is visually appealing and personalized, keeps customers excited about a brand and increases repeat business. It demonstrates how extra effort put into packaging can make a significant impact on a customer's experience long-term.
Ensures Product Safety
When a customer receives their order, the last thing you want is for it to be broken in any way through shipping. With custom packaging, you can add custom-fit inserts or use specialized boxes that help protect the product(s) so that it gets to the customer in one piece. This seemingly small consideration can make a significant difference in the custom experience, which can help your business stand out, as the customer can trust that their next purchase will also be protected.
Small Business Solutions with The UPS Store
If you are interested in trying out custom packaging for your small business, The UPS Store can help. Teams at a location near you can assist with custom packaging and other Small Business Solutions suitable for your small business. Visit us today!