Low Budget Marketing Ideas for Small Businesses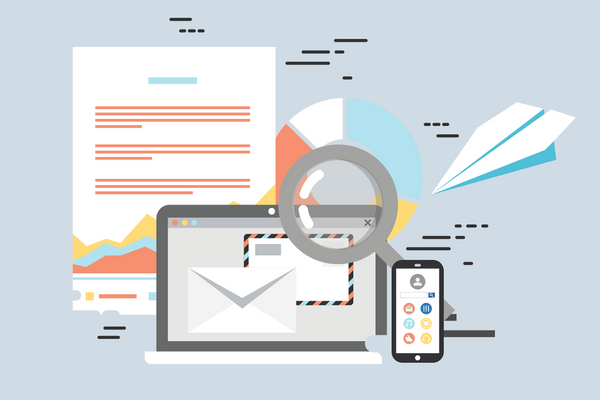 If you are a small business owner looking to boost your marketing efforts without breaking the bank, there are several low-budget ideas that you can incorporate into your marketing strategy that can help set your business up for success.
While flashy, high-tech (and often expensive) marketing material may attract attention, it is important to keep in mind that many consumers are looking to small businesses for a personalized experience and are prioritizing authenticity rather than overly branded material, which small businesses can harness into their marketing efforts at little cost. In other words, don't put too much pressure on yourself to produce content that is out of your budget. Instead, recognize that building relationships with your customers is paramount and implementing genuine, personalized marketing strategies can be what you need to grow your audience and generate success for your small business.
To get you started, here are several low-budget marketing ideas. Keep in mind that these are not one-size-fits-all concepts. What works for some small businesses may not work for yours, and identifying how your small business functions and the needs of current and prospective customers is key.
Showcase Your Business on Social Media
If you have social media accounts for your small business, you are already one step ahead. Now it is about using these free platforms to your advantage to help promote your business. Posting for the sake of posting will likely not help you generate success. Instead, having a strategy in place will help showcase your business in the best light to users who could become your future customers.
One of the first things you can do on your social media accounts to boost brand recognition is showcase your logo as your profile picture, add branded imagery as a cover photo/header, include relevant and updated business info in your bio, etc. From there, it can be helpful to post organic content (the free photos, videos or other pieces of content that you didn't pay to be posted) that remains "on brand." This can be through maintaining your brand colours, style or tone through your content, adding your logo on the imagery you post, and so on. There are several digital tools and software that you can access to create professional looking graphics for free.
While you may already have a website for your small business, consider your social media accounts as additional mediums for you to display all of the components of your business. Since 55% of consumers learn about brands on social media, try highlighting the products/services you offer through engaging images and copy, share positive customer testimonials or "behind-the-scenes" of your business to entice users to find out more. Showcase who you are and what your business offers.
It does not have to take a lot of money (and in some instances, none at all) to showcase your business on social media, as it is more so about having a presence on popular platforms that your customers are on and displaying your content in a professional and engaging way.
Use Hashtags on Your Posts
When posting on social media, you want to ensure that you are reaching the right audience, and one way to do so is through relevant hashtags. While they may seem like a small component in your marketing material, hashtags can be extremely helpful in at least two ways – they can help put your content in front of those who are already interested in the topic and they can help you find users who are using the hashtags, which you can then engage with (i.e., through a follow, reaching out, liking posts, etc.).
For example, highlight that you are a small business in your hashtags! Users who are interested in shopping local may look for posts with related hashtags, such as #ShopLocal or something as obvious as #SmallBusiness. Letting users know who you are in any way possible, especially if this is their first post of yours, can help boost your brand visibility and attract the audience you want. Just remember to keep hashtags relevant and specific to your small business.
Repurpose Content
If you have already spent time or money (or both) creating content for your small business, you can repurpose that content in new ways. For example, if you have blogs on your website, create infographics based on that material or Instagram carousels that provide insight into an important topic related to your business. You could also try filming short videos based on previous content you have posted, which can be an innovative way to personalize your content to your current and target audience.
One of the great things about evergreen content, which is content that can be relevant anytime, is that you can share it again and in new ways to likely a new audience that hasn't seen older posts. As a result, you can have an efficient, low-cost way to market your business without generating brand-new content all the time.
Add Local, Relevant Keywords To Your Website
Let consumers in your area know you are a small business by including local keywords on your website. Adding local keywords to your website's copy can boost your local search engine optimization (SEO), which can increase the chances that your business will appear on a search engine results page when a prospective customer searches for a certain product or service near them.
Obvious keywords may include the country, city or town your business is located, but you can also add any local identifiers, such as neighbourhoods in close proximity, nearby intersections, and landmarks and businesses around your location, as this can help boost the chances of your target audience finding your business when conducting a local search.
Additionally, one of the first things you can do (other than creating a website for your small business, of course) is conduct a keyword search related to your industry. This can give you a better idea of the keywords users are searching, and it can help direct you to the short-tail or long-tail keywords (longer, more specific key phrases) that you may want to inject into the pages of your website – Google's Keyword Planner or Google Trends are great tools for this. Just be sure you're not using too many keywords in your website copy, as it may risk looking unnatural.
Create Business Cards
While it may seem as though marketing is done primarily through digital mediums, business cards remain a highly-efficient way to promote your business to prospective customers. They can not only provide an overview of your business name, description and contact details, but they can also act as visual reminders for customers.
Business cards vary in price but can still be effective even with simpler designs. The goal is to spread the word about your business, especially to those in your community. Providing a business card can act as a tangible stepping stone to building a potential customer relationship.
Optimize Your Google Business Profile
While creating a Google Business Profile is an important and free first step you can take for your small business, it is also essential that you optimize your listing to ensure you are doing everything you can for your small business to appear when a consumer searches for a related business.
You should first ensure your Google Business Profile is verified, which you can learn how to do here. Once that is completed, upload up-to-date information, such as your website URL, hours of operation, phone number, etc. Your Google Business Profile can be an effective method of marketing your business, as there is an opportunity for consumers to view photos, read reviews from customers, ask questions through the Q&A feature, and more.
Other than adding relevant, updated business information, photos play a significant role in optimizing your profile, and unless you are paying a professional photographer, this form of marketing is free! According to Google, businesses that upload photos to their profile receive a 42% increase in requests for directions on Google Maps, as well as 35% more clicks to the business's website than those who forgo adding them. Since anyone can add photos of your business, which may appear positive or negative, you may want to take this by the reigns and add eye-catching, high-quality images that can showcase your business in the best light.
Customer reviews can also influence a consumer's first impression of your business, so encouraging your current customers to leave honest, positive reviews can be a free way to optimize your profile and better market your business as a result.
Post Flyers Around Your Community
Flyers can be a great form of print marketing that does not have to cost a lot of money to be effective. Small businesses have the power of being local to entice the public to want to support local. To hone in on that local power, posting flyers around town can be a great way to reach consumers that want to support small businesses and can also be a great, low-cost way to boost brand recognition.
Rather than packing too much on to a flyer, which can result in it being too busy, try adding a QR code that links to your website or Instagram to help guide prospective customers to your content.
Attend a Trade Show
Trade shows may not necessarily provide consistent marketing, as they only come every so often, but they can still be great spaces for small businesses to join and promote their business to the public and other small business owners, which can ignite long-term relationships that can be extremely beneficial.
To prepare for a trade show, you can create low-cost banners or posters that can display your logo and details about your product and/or services, which can help promote brand visibility and recognition. Best of all, you can repurpose the branded materials you purchased in your store(s) or at other events, which helps maintain consistency as you market your small business.
Small Business Solutions With The Ups Store
Looking for Small Business Solutions to support your business? The UPS Store can help. Find a location near you for efficient services that can help your small business succeed, such as printing, shipping, mailboxes, and more.