5 Ways Your Small Business Can Take Advantage of Black Friday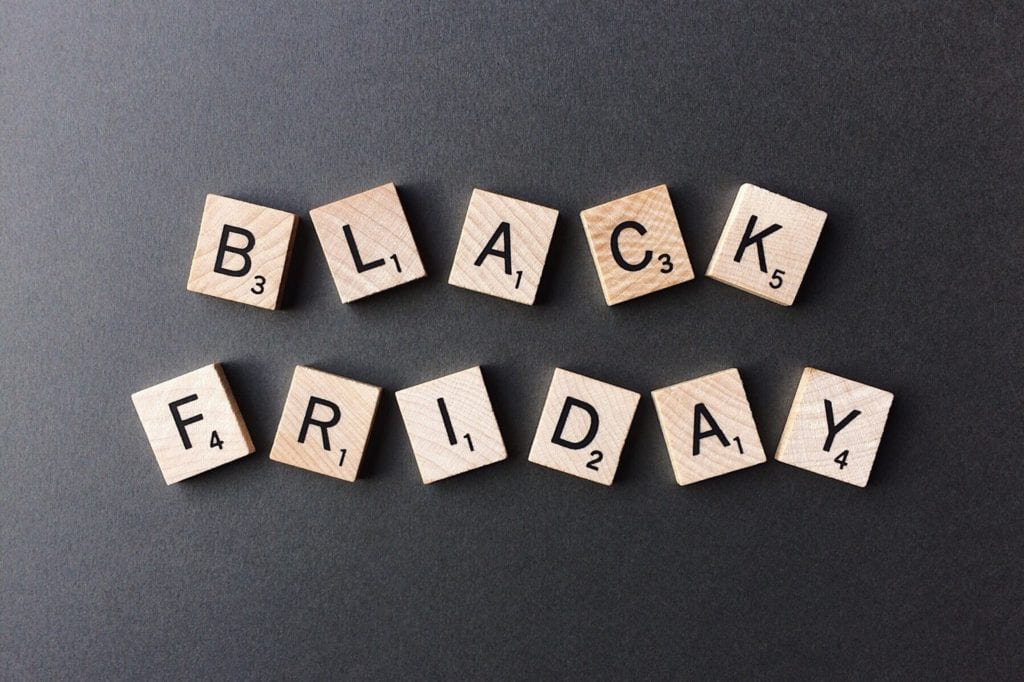 It has become arguably the single most important day of the year in retail. Black Friday is a business behemoth, the kickoff to a hectic four-day weekend of discounts, deals, and holiday spending. Once a uniquely American phenomenon, the rapid growth of e-commerce has brought Black Friday to a broader audience around the world.
As with many things, Black Friday tends to be dominated by the biggest names in the retail landscape. Increasingly, however, small business owners are finding ways to benefit from this frenzied shopping spree that happens in late November, the day after American Thanksgiving.
If you own a small business, here's a look at five things you could do to take advantage of the Black Friday buying binge.
Plan, prepare, and promote
These three Ps apply to business of all sizes, but may be more important to small businesses, where staff often wear many hats, and customer satisfaction and retention are vitally important. First, plan what you intend to discount on Black Friday, and how you'll arrange your deals. Perhaps it's a blanket discount on every product and service you sell, or free upgrades to superior items. Alternatively, you could pick just a few popular products and make them your focal point. Maybe your deals will depend on the time of day, with something new on sale each hour.
Whatever you choose, you'll need to do some preparation. Ensure you have adequate stock of your sale items so you don't have to turn eager buyers away or send them to the competition instead. Consider bringing in extra staff to handle a high volume of shoppers in-store, or to help process and pack online orders. Check that your website and hosting services are ready to handle a spike in online traffic –- many shoppers won't give you a second chance if they can't access your website when they want to.
Finally, it's essential your customers are made aware of your Black Friday deals, so promote them with e-mail newsletters, social media posts, and in-store signage, as well as any other advertising you consider valuable. Consider adding a countdown clock to your website, and building a special Black Friday landing page that puts your biggest deals front and centre.
Find ways to be competitive with the big boys
If your small business competes directly with bigger brands and businesses selling identical or similar products, it can be tough to match the deep discounts the other guys are able (or willing) to afford. Instead of trying to match prices, consider trying to tempt buyers in other ways. For instance, you could offer free shipping, reduced-cost express delivery, or extended warranties. Another idea is to bundle items together in a way that entices shoppers, adding in things you're more willing to take a loss on, such as older or cheaper products.
Play up the local angle
You may not be a big business, but that can actually be a positive for shoppers who enjoying buying locally and supporting smaller retailers in their community. Focus your marketing efforts on your main deals, because they're the most important thing, but find a way to weave in some messaging that mentions your area roots, the locally-sourced products and items you use and sell, the neighbourhood people you employ, and the community you give back to with sponsorships, donations, volunteering, and other efforts. While many buyers are motivated by price above all else, a growing group of shoppers is conscious of the impact they can make by purchasing from locally-owned small businesses, even if it means paying a bit more than they would at a larger chain store or anonymous online enterprise.
Make it more than just a sale
Give shoppers another reason besides discounts to patronize your business by turning Black Friday into an event, not just a sale. Throw a party at your brick-and-mortar business with music, food and drinks, and decorations. Bring in experts to give in-store demonstrations of products and items, or schedule appearances with local celebrities, such as athletes, musicians, and artists. Set up a demo station for shoppers to get hands-on experience with your products, or give them something to enjoy, say a five-minute massage or branded merchandise such as t-shirts and coffee mugs. Run a contest or giveaway, and link it to social media activity so that shoppers/entrants are required to interact with your accounts, thereby generating additional exposure for your sales and your business.
Get your own buyers to help build the buzz
In a previous blog post, we wrote about ways you can use social media influencers to benefit your small business. On Black Friday, consider incentivizing your current customers to influence other shoppers to check out your deals. Offer an additional percentage discount, a gift card, or a price cut on a future purchase to anyone who mentions your small business on social media, uses your hashtag, or posts a photo of themselves enjoying the items they purchased from you. Dedicate a staffer to track your mentions and respond to anyone who interacts with you to keep the conversation going.
Bonus tip – Pick up business supplies at a bargain
You may be in the business of selling, but that doesn't mean you can't enjoy the benefits of buying on Black Friday. If your office needs upgraded computers, new software, fresh furniture, or just some extra supplies, why not take advantage of the special offers available from retailers in your area? That way, you can get the best of both worlds on Black Friday, boosting your sales figures while also saving money on stuff your business needs.