Four ways to use social media influencer marketing for small businesses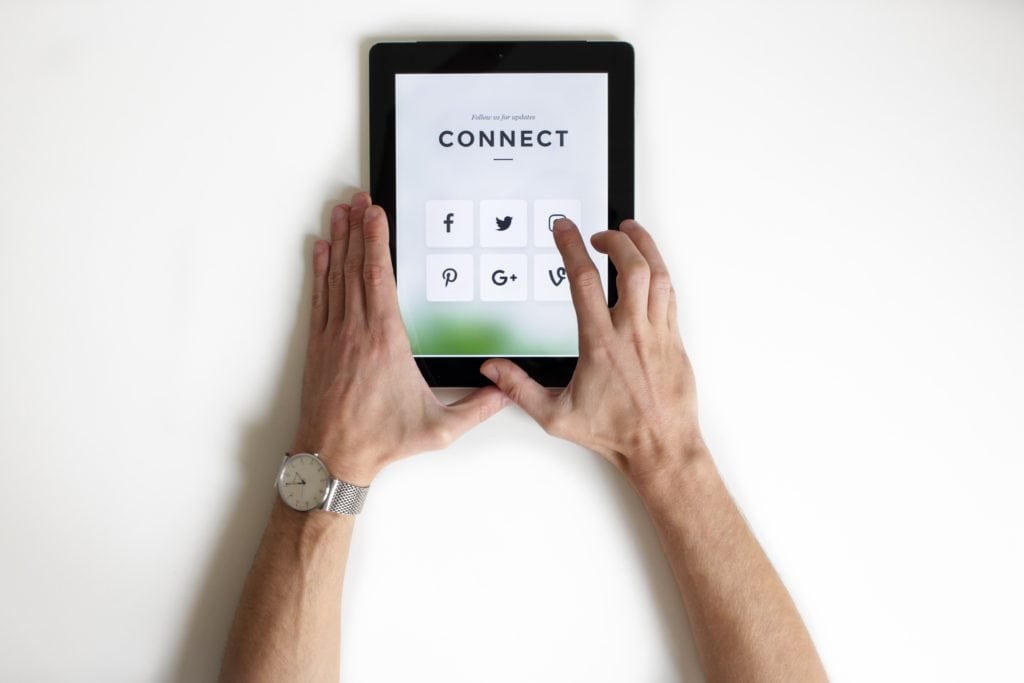 Social media influencers have become a hugely popular and highly persuasive form of marketing for businesses of all types and sizes. With multi-billion person audiences waiting to be reached through prominent networks such as Instagram, Facebook, and YouTube, the appeal of social media influencers is obvious. Even better, research suggests it's often money well spent within certain industries like fashion and beauty, returning several times the amount invested.
Interested in making social media influencers part of the marketing mix at your small business? Here are four strategies to follow that will help put you on the path to success.
Maximize the impact of micro-influencers
Your small business might not have the connections to strike a successful social media partnership with a mega-celebrity, but that's fine. So-called 'micro-influencers,' who typically have between 10,000 and 100,000 followers, can often be equally or more influential for a fraction of the cost. The reason? First of all, their followers tend to be more representative of whatever target audience you're seeking, rather than the diverse spectrum of followers accumulated by bigger names. Secondly, interactions between micro-influencers and their followers tend to be more frequent, personal and relatable, amplifying the overall impact of the message. You can also focus on local micro-influencers who are active in your community or region.
Use individual discount codes (and other tracking methods) to measure performance
Goal-setting is a critical early step of in any campaign involving influencers, while measuring return is an important component of the latter stages. Before contacting an influencer to propose a partnership, make sure you know what you want that person to be able to do for you, whether it's drive sales of a particular product, boost overall brand awareness, or attract more attention for your own website or social media content. Once you find an influencer or influencers to work with, get them to include an individual discount or reference code in their posts, one that will help you identify the source of any subsequent engagement. If influencers are linking to your site, channels, or content from their posts, include UTM parameters in each URL they use so you can tell where the traffic is coming from.
Make unboxing an experience
Videos of people taking a new item out of its packaging, using it for the first time and providing a brief (or highly detailed) product review have become a huge hit in the past few years. These 'unboxing videos' are often viewed by precisely the type of people any small business would love to be able to connect with: customers considering purchasing a particular product, and curious to learn more about its qualities and features. Invite influencers (or anyone with a social media account) to create unboxing videos of your products by paying attention to the little details in the overall experience. Consider using higher-quality packaging materials, a variety of colours or styles, or offering different personalization options, to stand out from the crowd and make unboxing your items a unique and memorable moment.
If your business doesn't sell packaged products, you should still find creative ways to provide insight or amusement through videos, possibly by providing access to a behind the scenes tour of your company, or exclusive interviews with upper-level staff.
Aim to make yourself an influencer
While most influencer marketing efforts focus on external personalities, an important parallel plank of any good social media strategy is to establish yourself or your business as an important, knowledgeable, likeable and trustworthy presence across your social media accounts. To do so, build and cultivate relationships throughout your industry or area of expertise, regularly engage a high volume of fellow users in a supportive, helpful fashion without asking for anything in return, and share relevant advice and information through your own posts. Basically, try to be the social media personality you'd want your ideal influencer to be: a committed advocate for your business and its values, and a credible, authoritative provider of knowledge and information.