Ways To Boost Your Small Business' Company Culture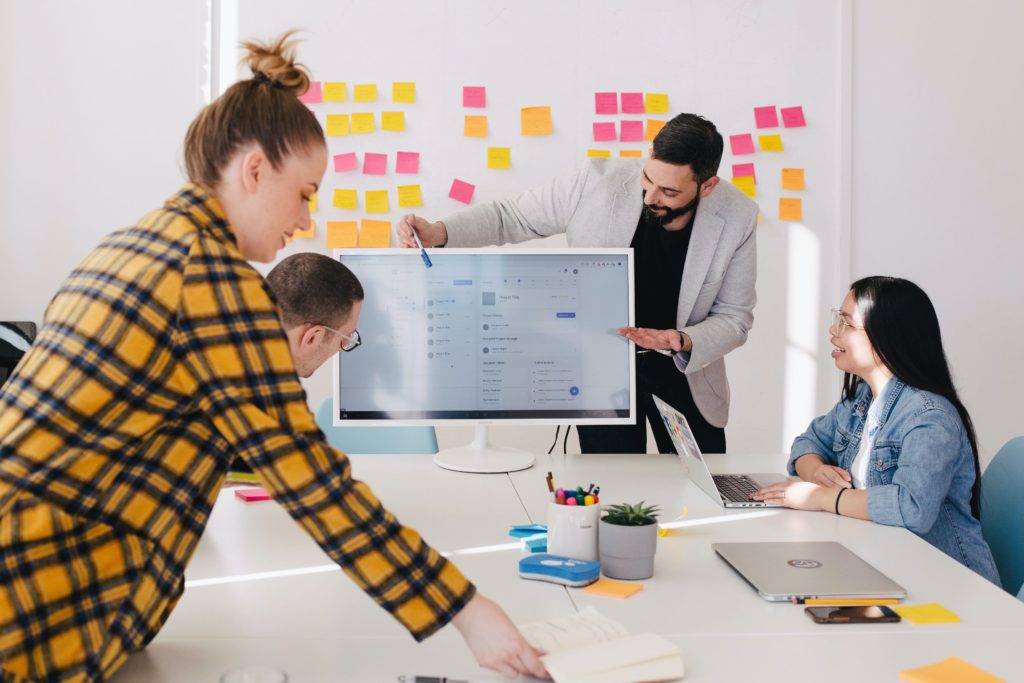 Company culture, which you could consider as the "personality" of your business, can play a significant role in how your employees interact with each other, approach and perform tasks, and view their job overall. A strong company culture can look like a collective agreement of values, a shared motivation to achieve business goals, and an understanding of your business's story, all mixed into one shared, unique philosophy that carries throughout the company.
Company culture helps make your business stand out; it is what new employees will immerse themselves in when joining, and it plays a role in the quality of work your business produces. Therefore, you want to ensure you and your team are working together to promote an environment that encourages unity, dedication, and success.
Finding ways to promote a positive company culture can lead to employees who feel like their work has a purpose while also promoting a feeling of excitement to go to work each day. However, it is important to remember that all businesses have different priorities regarding the qualities that make up their company culture, so it is essential to find ways to boost yours in a way that is representative of your brand.
Improving company culture does not necessarily require a significant overhaul of the structure of your business or increased expenses. In fact, there are many steps you can take right away that can lead to major improvements. Below are some universal examples to boost company culture, which you can personalize to your team.
Share goals and successes with your team
One of the first ways to boost company culture is to be open about your business goals. When your team knows what they are working towards, there will be a greater sense of purpose and more motivation.
If your business sets goals at the beginning of the year, quarterly, or even month to month, be sure to share the details of that goal, why you set it, and the ways in which your team will achieve it. For instance, if a goal is to generate more engagement on social media, explain why this is an important goal and what you can all do to accomplish more engagement (i.e., film behind-the-scene videos, respond faster to customers, etc.). Because your business has a smaller team, each employee can have a more extensive, hands-on role in meeting these goals.
It is also important to reiterate goals periodically to your team or provide updates on how close you are to accomplishing them. A strong company culture is one that has a purpose, so opening the door to communication and sharing with everyone where you are as a business can be very appreciated.
At the same time, opening up about the successes that team members have achieved is also important in relation to the goals you have set. Highlighting your business's accomplishments as you all work towards your goals, even small ones, can help boost a valuable sense of purpose in your team.
Implement team-building exercises
While the work you and your team do day-to-day requires attention and focus, it is still important to add some fun, personalized elements that can keep things interesting. For example, team-building exercises can look like icebreakers at the beginning of the day, brainstorming sessions, or even problem-solving games and activities.
Team building helps employees get to know one another, which can translate into stronger teamwork and a greater sense of trust. Since a positive company culture starts with your team, creating an opportunity for communication outside of day-to-day responsibilities while promoting a chance to bond can help cultivate a more robust environment for you and your team to work in.
Company traditions and outings
While several elements likely help your small business stand out externally from the competition, what makes you stand out internally? Implementing traditions into your business is a fun element that can help boost employee morale. Of course, this will look different depending on your business, but it could be organizing an annual holiday party, celebrating employee birthdays, scheduling specific time off just for your business–the list goes on. Since small businesses have fewer employees, holding outings can be a more common occurrence (i.e., going out for company lunches/dinners more often, end-of-the-year parties, etc.).
One of the underlying goals here is to create an opportunity for employee connections. Implementing traditions or re-occurring outings can add a personalization aspect to your business while encouraging your team to connect with one another in a different setting.
Hold check-ins
To have a strong company culture, you need to have strong employees who are confident in their work. Regular check-ins, whether at the end of each week or once a month, can allow your team to share their thoughts, provide feedback, express any concerns, and have the chance to be heard. Group and individual check-ins can play an important role in building a solid foundation. And this is what can help propel your business into a positive, thriving culture that cares about your employees and the work being accomplished.
Small Business Solutions with The UPS Store
When company culture is strong, so is the work your team delivers. To help, The UPS Store has your Small Business Solutions. Whether you need to print branded material or require assistance with packing and shipping items to customers, we can offer assistance at a location near you.