Should I Use TikTok for My Small Business?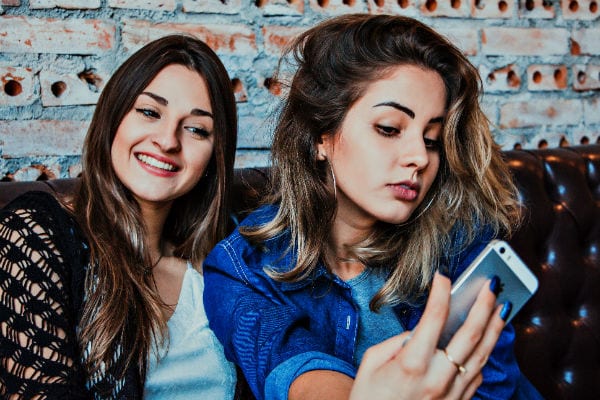 How much do you know about TikTok, the wildly popular video creation site with users in 150 countries? You may be surprised to learn it was the world's second-most downloaded app in 2019, with more than 700 million users added last year alone. Only WhatsApp was downloaded more often.
About 12 months ago, TechCrunch dubbed TikTok 'the Instagram for the mobile video age.' Now that so many of us have phones with high-quality video cameras, virtually everyone can be an amateur filmmaker, combining creative flair with TikTok's simple digital and musical effects to enhance and entertain.
With a booming global user base that skews young (think early twenties, teens, and tweens), TikTok presents a tempting marketing opportunity for brands and businesses of all sizes who target a young demo. It's especially appealing to small businesses as a platform where inventive upstarts can compete on an equal footing with their bigger rivals.
Curious about whether your small business might benefit from promoting itself on TikTok? Here's what you should know.
Is the tone right for you?
Watch some successful posts on TikTok and consider whether the style is a good fit for your brand. The videos are short, between 15 and 60 seconds, and tend to be casual, whimsical, and light-hearted. This isn't really the right place for serious sales pitches or detailed discussions. It's young and cutting edge, with a focus on music. In general, it's better to stay away if you're not going to strike the right notes with fellow users, who will ignore or deride your content for being out of place and out of touch.
If you like the fit, spend some time interacting with other users and come up with some 'practice posts' until you feel comfortable. Remember to keep it light and have fun – TikTok is about creativity and authenticity, not highly polished production.
Make it sing!
Music is a big part of the TikTok experience, and the app's extensive library is integrated with Apple Music. Users can add, save and remix their favourite tracks from TikTok's library of licensed music.
TikTok is popular for lip-syncing videos and for duets, in which one person adds their part of a song to a previously created post. You can even do a duet with yourself. Other users can post reaction videos that show what they think of your content.
Make your TikTok posts more engaging by coming up with creative and interesting ways to integrate music into your videos, whether it's with sounds, song lyrics, or something else.
Consider a hashtag challenge
Want to engage your audience? Inspire them with a hashtag challenge. Several brands have successfully used this tactic, in which users are encouraged to create or duplicate a post and add your brand's hashtag to it. Fashion retailer Guess was the first to use this strategy, scoring a hit with its #InMyDenim hashtag from September, 2018, when TikTok users posted videos of themselves wearing Guess clothing, leading to tens of millions of views.
Align yourself with an influencer
Much like Instagram, some TikTok creators carry more weight than others, and can be attractive partners for brands looking to get noticed. TikTok's influencer scene isn't as well developed as Instagram's, which makes it easier for smaller businesses to align themselves with nascent local stars who may be poised for bigger things.
Get in before it gets old
Part of the appeal of TikTok is that it's still a little outside the mainstream. Some of its youthful users see Facebook as a site for older folks, and view Twitter as a stream of ceaseless political argument. With TikTok, there's an air of openness and wholesomeness that bigger social media sites can't always duplicate. But TikTok's cool vibe won't last forever, so find a way to make the most of it before it's supplanted by the next big thing.
Bottom line
Are Gen Z and other young people in your target market? Is your brand trying to be hip, cool and edgy? Are you prepared to poke fun at your brand a little bit? Are there cool ways you could integrate music into your marketing efforts? If the answers to these questions are 'yes,' you may find success with TikTok. If not, it's probably not the right place to be marketing your small business.