How to Evaluate Franchise Opportunities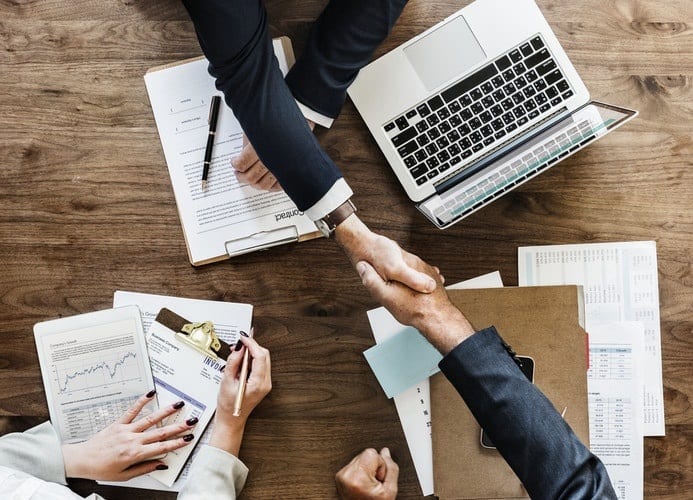 Starting a franchise may be one of the most significant and rewarding experiences of your lifetime. Before you make the big decision, it is important to conduct your own research and educate yourself on various franchise opportunities. By carefully looking at every aspect of a franchise and mapping out all of your questions and concerns, it will be much easier to get answers and make a decision on what opportunity is the best for you.
Utilize these 8 components that can be found in the franchise business plan, disclosure document, and franchise agreement to evaluate franchise opportunities:
The Market
In order to determine the feasibility and ultimately the profitability of a franchise, you must first understand the market that you are dealing with. This involves market research to determine your target market, where they are located and what kind of competition already exists in the vicinity. When taking a look at the potential industry, be sure to look into the growth or decline of that particular market. The growth of the market will ultimately determine the businesses' sustainability.
The Company
A company with a long track record doesn't guarantee success but it often signifies that things are going well. If the franchisor has been operating for a long time, this could mean that their business plan has been adjusted and perfected over time. This doesn't mean that you should overlook new franchisors, but take a closer look at their estimated operating costs and sales history as they will have less to disclose.
Research the company's key executives and management to get a better understanding of who will be supporting your business and their culture and values. Overall, you want to ensure you are fully aware of the stability and experience a franchisor has to offer.
The Financials
Buying into a franchise is a significant investment and requires you to research financial projections, including initial costs, ongoing costs and potential profit. In order for a business venture to make sense, you must be able to make an adequate return on your investment. To determine this, you need to be diligent when reviewing the franchisor's description of the estimated operating costs and the sales history which are given in the franchise disclosure document. It is important to review these numbers carefully and even have a CPA look over them.
Total Investment and Ongoing Fees
Underestimating the amount of capital needed to launch and successfully operate a franchise is one of the biggest reasons why franchisees fail. Be honest with yourself and the franchisor about how much you can comfortably invest. All franchisor's will asses your liquid capital, assets-to-liabilities and your net worth to determine your suitability as a franchisee.
Keep in mind that aside from the initial investment, there are ongoing fees that are required from franchisees. Franchisors make money by charging franchisees' a regular royalty fee which is generally a percentage of the gross sales. Some franchise companies may have a minimum royalty payment, so make sure you are aware of this and that you are comfortable with these terms.
Training and Support
Consider franchises that invest heavily in their training and support programs. Look for training programs that are comprehensive and that provide guidance based on what is current and accurate in the industry. Initial training about product and service training is crucial but ongoing support is equally as important. Ongoing training and support provided by the franchisor can provide you with peace of mind when facing challenges as you go along. It is also worth speaking with current franchise owners in the company and learn from their experiences. These owners are the best way to get the most valuable advice and tips on what is to be expected and how to overcome any potential challenges.
Culture and Suitability
One of the most important factors when evaluating a franchise opportunity is whether the company is the right fit for you. You will get a good sense of the franchisor's culture through your initial dealings. Did you feel an open and supportive partnership? Take a look at other franchisees from the company and think about whether this is a business you can see yourself enjoying long-term.
Once you get a sense of the franchisor's cultures and values, you must determine whether it aligns with what you are looking for in a business. Think about your interests, prior experience and what you are good at. Assess whether you will fit with the type of franchise you are looking at. A franchise agreement generally lasts for several years, so ensure that this is a business you can commit to.
Restrictions
The franchise agreement will lay out all the restrictions, limitations, rules and guidelines that you as a franchisee, must abide by. These are put in place to protect the brand identity and consistency across the franchise system. In order to make sure you fully understand these issues, you can consult with a solicitor who specializes in franchising to review the franchise agreement with you. This can help put your mind at ease of any unrealistic limitations or rules to avoid any hidden surprises down the road.
Exit Strategy
Always plan for the unexpected. If personal circumstances force you to leave your franchise for whatever reason, you should be aware of all costs and restrictions. Consider asking about these costs and restrictions upfront.
Looking for an exciting franchise opportunity? Consider The UPS Store! With over 350 locations across Canada, we have the knowledge and experience to make your business a success. Year after year, The UPS Store has been recognized as the industry leader in the postal and business services franchise industry. Learn more.