Five myths about starting a franchise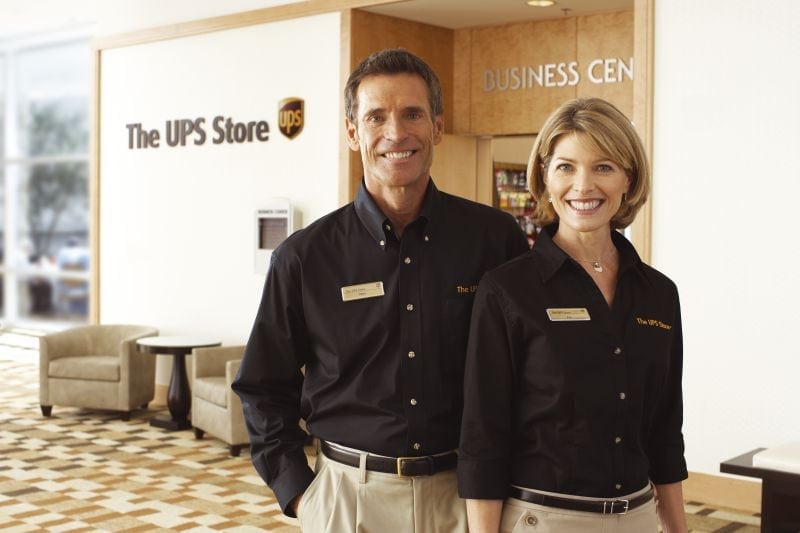 Unsure whether you should start a franchise? If you yearn to open your own business, it can be appealing to follow the franchise model, which provides instant brand recognition, established, proven practices and other valuable means of support.
Still, some entrepreneurs see franchise ownership as too expensive, too confining and too risky to be the right choice.
Just as you would with any business opportunity, it's essential to understand what's involved before deciding whether or not to join a franchise. For example, some of the things you might think to be true about franchise ownership are actually myths. Don't make up your mind about whether or not to start a franchise until you dispel these five myths first.
Myth 1 – I can't afford to start a franchise
Depending on your financial situation, the costs associated with starting a franchise can seem daunting. But most of us don't plunk down briefcases full of cash when buying big ticket items such as cars and homes, so why would you expect to do the same when paying a franchise fee? Whether you just need a few thousand dollars to get started, or a few hundred thousand dollars, there are always financing options that will allow you to realize your dream of becoming a franchise owner. If the opportunity is truly right for you, don't get turned off by the cost. Like most wise business decisions, think of buying a franchise as an investment in your future, something that will pay for itself over time.
Myth 2 – I should only start a franchise related to something I love
While it may be tempting to launch a franchise that fits with a personal passion, this is not always necessary. Unfortunately, businesses linked to the owner's hobbies and interests are among the most likely to fail. What's also likely, once it becomes the focus of your working life rather than a leisure activity or pleasurable diversion, is a diminished love for the thing that got you interested in the business to begin with.
Rather than limiting your choice of franchise to ideas you're passionate about, try to find the best overall fit, one that meshes your existing skills and aptitudes with the highest probability of profit. Not every idea needs abundant personal appeal to be a success. Consider the common example of the Porta Potty business – it's safe to say almost no one dreams about running a toilet rental company, but that doesn't mean it can't be a lucrative, satisfying opportunity.
Myth 3 – I need to be an expert in the business I start
Don't be put off by an attractive franchise opportunity just because you lack knowledge and expertise in the specific industry. A broad base of general business experience and your own inner drive and motivation are often enough to find success in any field. What you don't know at the outset you can always learn from your franchisor, or from the quality staff you hire. Ultimately, your goal isn't to become an expert in whatever industry you've chosen – it's to keep your business running smoothly and help it grow bigger and better.
Myth 4 – Starting a franchise means being my own boss
Yes and no. There is a certain degree of autonomy in operating a franchise – you control staffing decisions, local marketing and other key aspects of the business. But you're not totally free to do whatever you want, either. Most franchisors have rigid policies in place when it comes to wages, suppliers, staffing levels, and opening hours to ensure brand consistency. If your franchisor decides to launch a new product line, expect to be carrying it whether there's local demand or not. If your franchisor wants to renovate, expect to be paying part of the cost of refurbishing your store. That's not to say that franchisors are close-minded when it comes to innovations and ideas suggested by their franchisees. Their biggest concern, however, is ensuring quality and consistency across all locations, which is why you're unlikely to get free reign to do whatever you please.
Myth 5 – There's no franchise like Company X in my area or anywhere nearby. If I start one, the absence of competition means it's sure to succeed.
Even though this might sound like an ideal scenario, there's no guarantee it will work out that way. Whether it's the fault of poor demographics, high transportation costs, or some other unforeseen factor, there are several reasons why a business without any geographic rivals doesn't always deliver. That's not to say you'll never succeed by bringing a one-of-a-kind franchise to your area. Just make sure to do your homework first; you don't want to regret diving headfirst into an opportunity because you were overly eager about taking advantage of a lack of competition.
Want to be your own boss and own your own franchise business in Canada? Consider The UPS Store, which operates Canada's largest chain of franchised small business service centres. Learn more here.