How Small Businesses Can Effectively Measure Online Performance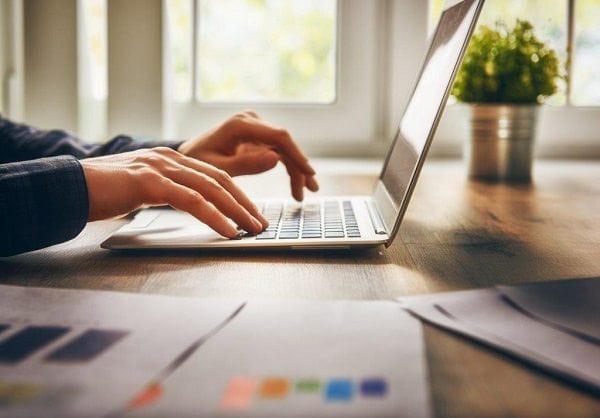 No matter where you go to get marketing advice for your small business, a similar message is sure to come up time after time: make sure you're taking advantage of your digital assets.
But while a myriad of options exist for online promotion of your small business, be it a website, blog, or social media channels, it can be hard to get a good read on how effective all those efforts really are.
To truly understand whether your online marketing strategy is a success or failure, it's essential to effectively measure your performance. More than simply studying statistics, the best measurement techniques begin with setting predetermined goals and targets, adjusting for the results of offline sales figures, and discarding misleading or irrelevant data.
If you think your small business could benefit from better measurement of its online tools, here's what you'll want to consider.
Start by setting goals
Before deciding how to market your small business online, you need to know the results you want to achieve. Without a clear idea of what constitutes a successful campaign, you're flying blind.
Are you trying to boost traffic to your e-commerce operation, or possibly another area of your website? Do you want visitors to stick around longer before surfing elsewhere, or are you aiming to decrease shopping cart abandonment rates? Maybe you want to generate more followers for your Facebook page, or make your Twitter feed more productive and dynamic? The key is knowing what kind of 'conversion' you're after. Whatever it is, understanding your end goal will make designing an effective online campaign significantly more straightforward.
Make sure you're ready to measure
Before launching any new campaign, or continuing with existing online marketing efforts, make sure proper measurement systems are in place. With free tools such as those offered by Google Analytics, Piwik, or Kissmetrics, you'll be able to keep track of visitors to your various sites, while also getting a clearer idea of where they're coming from, the search terms they use to find you, the patterns they follow as they navigate around, and how long they stay. On social media sites such as Facebook and Twitter, start with the free insights provided by each network and if necessary, supplement it with other software, whether it's free (Hootsuite, Buffer, etc.) or paid (Spout Social, Nuvi, etc.).
Don't be fooled by 'vanity' metrics
It sure sounds nice to hear that thousands of people clicked on your website, liked your Facebook page, or watched your latest YouTube video. While these traffic numbers might do wonders for your vanity, they don't always do much for the bottom line. Far more meaningful are metrics that provide information on business growth and revenue generation. For instance, rather than total hits, how many of the people who came to your website are new, unique visitors? What percentage arrived as a result of search engine marketing efforts to increase your business' visibility on results pages? How many pages did the average visitor look at before leaving? Which of them clicked through from paid social media posts? Information like this will prove far more valuable to you in the long run than metrics that don't offer any return on investment.
Know what platforms your users are using
The number of users who access the internet through smartphones and tablets continues to soar. Savvy small business owners will make sure their campaigns are tailored to mobile users, as well as those using desktops and laptops. An equally smart move is keeping tabs on what platform your visitors are coming from, and adjusting future efforts to better reflect the source of your traffic.
Research your retention levels
Satisfied customers who make repeat visits are a vital part of business success, so be sure to track how well you're retaining your online buyers. Do people tend to come back for more? If not, try to find out what's keeping them away, and how you can change their behaviour.
What's happening in the real world?
Not all the results you measure will come from the digital realm. Take note of trends and changes that online campaigns provide in the offline world at your brick and mortar business. Are shoppers bringing in a coupon they downloaded from your website, or responding to a special offer you announced on social media? Do calls come in to a business phone number you only promote online? Ask a few customers every day how they heard about your business, keep track of the responses, and use them to inform future campaigns.
Stay on top of online reviews
An important and oft-neglected consideration for small business owners is how people view their brand. Peer review sites have become hugely popular destinations for discriminating shoppers who want experiential information about the businesses they buy from. And if your online marketing efforts are being scuttled by a string of negative comments from past clients, you've got a problem no splashy campaign can correct. Take the time to keep track of Google, Facebook, Yellow Pages and Yelp reviews of your business, and interact with those who've taken the time to write about their experiences, good and bad. Avoid winding up in a war of words with a past customer, no matter how negative they may be. Instead, project a sincere, conciliatory air while working to correct any wrongdoing, perceived or otherwise.
Do what works for you
Not every business will measure success the same way – a strategy that works in one sector won't be as meaningful to another small business owner whose customers, products and price points are all vastly different. Rather than trying to copy the methods and practices that may have worked for someone else, take the time to tailor a measurement blueprint that fits your business best.