3 Ways to Effectively Promote Your Small Business on Instagram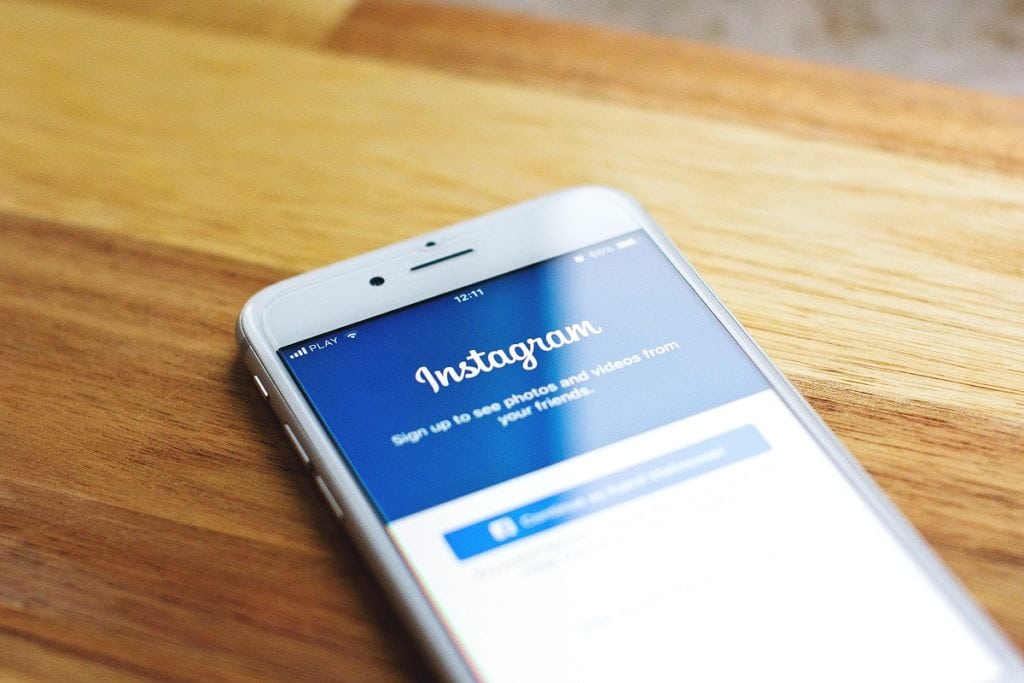 With over 800 million monthly active users, Instagram is an incredibly effective tool for brands to visually connect with their audience. The social media platform provides businesses with cost-effective opportunities to reach and target audiences and new customers while growing brand awareness.
With 52% of small businesses on Instagram, you should consider taking advantage of the popular photo sharing platform in order to not fall behind your competitors, especially if your business offers visually appealing products or services. However, just having an Instagram account isn't enough. Here are 3 effective ways to promote your small business on Instagram.
 Be Engaging
Start by sharing unique, high quality content that encourages engagement in the form of followers, likes, comments, shares and hashtags. Instagram has 58 times more engagement per follower than Facebook and 120 more times than Twitter. Even more, 68% of instagrammers are engaging with brands regularly, compared to 32% on Facebook.
Make sure you're following relevant users back and liking/replying to the comments on your page and comments you're tagged in. If you're not receiving much response to your posts, try initiating the conversation by asking questions in your captions. For example, you could post an album of a new product in various colours, and ask users to comment which one is their favourite.
Follow companies that pair well with your brand and engage with their content by leaving comments and liking their photos. Also, engage with your competitors' followers, as these are users who are most likely already interested in your industry.
Host a Contest:
Creating an Instagram contest is an easy way to build awareness of your brand, engage your current followers, and attract new followers. Before you get started, review Instagram's promotion guidelines. You're responsible for including rules, terms, and eligibility requirements, as well as declaring that the contest is not sponsored by Instagram.
In order to gain the most relevant followers, make the prize something that is related to your business or industry. Keep it as simple as possible and conduct a small giveaway.  Simple contest entry mechanisms such as "like" or "tag a friend" for a chance to win easily allow you to introduce new potential customers to your Instagram profile.
Since 7 out of 10 hashtags on Instagram are branded, another effective approach is hosting a hashtag contest. Create a unique hashtag for your specific contest/brand and ask users to post their own original photo with your hashtag in the caption. For example, a clothing retailer could ask their followers to share a photo of themselves wearing their favourite piece from their new collection, with their custom hashtag. This will not only create buzz around your brand, it will also ramp up user-generated content on your behalf and expose your hashtag to your participants' followers, who may not be following you..
Run Instagram Ads:
Since launching in 2015, Instagram advertisements have generated more than 1 billion user actions. You can choose to advertise for as little as $5/day, and the platform allows you to target your ads to specific audiences and closely track your results.
Getting started on Instagram advertising is easy, especially if you are already using Facebook advertising. Since they're built on the same platform, you can connect the two accounts together and program your Instagram ads in the Facebook Ads Manager dashboard. However, it is recommended to use different ad creative on Instagram than you'd use on Facebook, due to the platforms' different image sizes.
You can choose from:
Photo Ads: Sponsored photo posts look just like regular posts, except "Sponsored" is displayed above the image and a call to action button appears at the bottom. When users click the call to action button, they will be directed to a website or landing page you choose. There is also a slideshow version which can display up to 10 photos with music that plays on a loop and can last up to 50 seconds. Another variation is carousel ads, which allow users to swipe through various images.
Video Ads: Video ads allows brands to share up to 60 seconds of video or gifs with sound. The video will autoplay on mute, so it's a good idea to add a compelling caption to the ad. Video ads have the highest click through rate of all ad units at a rate of 1.84%.
Story Ads: Instagram stories are the newest ad unit on the platform and appear above users' regular Instagram feed. Story ads have "Sponsored" at the top, and brands have the ability to add a link to their website, blog, or other social platforms. They are presented in a full screen format and are only displayed for 24 hours, which can be effective if you have time-sensitive promotion. The platform recently introduced Instagram story carousel ads, where brands can select up to three pieces of creative for their story ad instead of just one. They function just like regular stories, allowing users to tap through, swipe by, and pause the content.
Instagram's increasing popularity and the expansion of its advertising opportunities has created a powerful tool for small businesses. If you have products or services that are visually appealing, the growing platform allows you to take your brand's images to a new audience.