3 Social Media Trends You Can't Afford to Ignore in 2017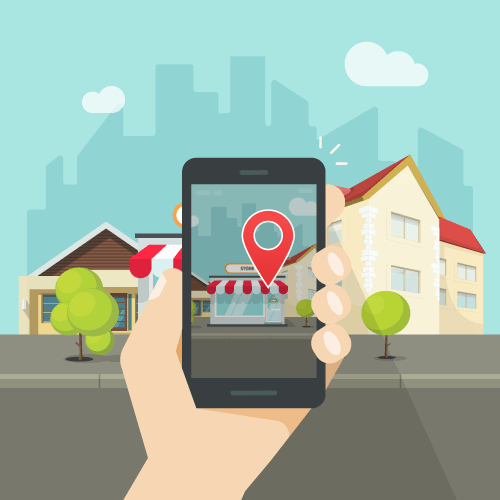 If you're a small business owner, you've probably heard a whole lot about the importance of establishing a strong presence on social media. And with good reason: the ability to create customized content and share it with customers near and far has proven to be a game-changer for entrepreneurs in all kinds of fields.
But what worked on social media several years ago isn't necessarily the best strategy anymore. Remaining relevant to your fans and followers means staying on top of the latest developments. Here's a closer look at three social media trends you'll want to be sure you're staying on top of in 2017.
Live video will continue to grow by leaps and bounds
Video continues to explode (according to YouTube, people now watch 1 billion hours of video every single day), but live video is starting to emerge in a big way. Live streaming over social media has been around since the first big service, Twitter's Periscope, came out in 2015. More recently, this technology has grown in popularity thanks to the rapid rise of Facebook Live. YouTube and Facebook now offer 360-degree video options. Already this year, Instagram has rolled out its own live video offering called Stories, meaning there's a good chance the viewership records set in 2016 are likely to be smashed this year as users (especially millennials) combine to watch hundreds of years' worth of live video each and every day across various social networks.
Live videos are great for sharing interviews and information sessions, such as training and how-to guides for any kind of product or service. Questions can be asked and answered as the event is happening, heightening engagement with followers. And if content from any video, live or otherwise, suddenly goes viral, you'll have a serious hit on your hands.
Make sure your business doesn't miss the boat on this growing trend by investing in the technology to produce and edit quality videos, while also developing a strategy for what you plan to live stream, and when. Before you go live, be sure to give your audience plenty of advanced warning so they'll know when to tune in.
Virtual reality and augmented reality will go mainstream
For the past few years, virtual reality and augmented reality (VR and AR) were widely viewed as the exclusive domain of geeky gamers. But you didn't have to be among the hardcore to get caught up in the augmented reality Pokemon Go craze that swept the globe last summer. Thanks in large part to the phenomenal popularity of that app (with a healthy assist from Snapchat's augmented reality filters), AR and VR are expected to make more of a splash with marketers and mainstream social media users alike in 2017.
As with video, VR and AR deliver an immersive, engaging experience that can be utilized in a myriad of different ways, turning the mundane into something memorable and adding significant value to the social media offerings of businesses both big and small. While technological hurdles, chiefly the cost and appearance of viewing devices, may hold up the widespread adoption of VR, there's little doubt that AR use looks destined to take another big leap forward in 2017.
AI-powered chatbots will handle more and more messages
Messaging apps are among the most widely used social media platforms, with services such as Facebook Messenger, WhatsApp, and WeChat dominating a crowded field and, among some age groups, exceeding use of 'traditional' social networks. But rather than trading messages with fellow humans, a growing number of users are talking to artificial intelligence instead. Conversations with these so-called chatbots are now being used as a cost-effective, rapid replacement for straightforward customer service calls, providing answers to simple questions and helping to complete purchases, even making travel bookings.
Messaging services are eager to integrate these bots, because doing so keeps users on the original platform rather than sending them off to another app or web site. Smart brands and businesses who haven't already done so will work to build their own bots this year and use them to communicate one-on-one with customers.