Why a mailbox is better for your small business than a PO box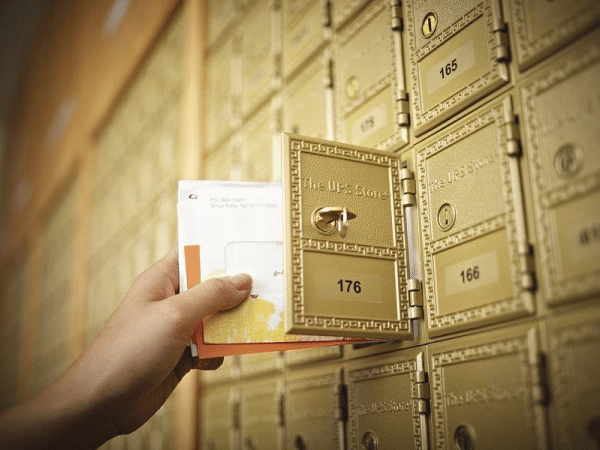 Electronic mail, text messages, fax machines, and other forms of digital communication have fundamentally changed the way we send and receive information. Nevertheless, businesses of every style and size still rely on regular mail every single day. Whether it's bills and invoices, deliveries of new stock and supplies, or spare parts for office machinery, some things can't always just be sent digitally.
Many small business owners, particularly those who work from home, prefer to receive work-related mail at a different address from their personal mail. In addition to providing both privacy and security for important correspondence, having a separate business address can lend a professional air to your endeavour.
If your small business doesn't have a physical office, or if your work schedule prohibits you from regularly receiving mail, it is common to choose one of two alternatives for mail delivery: a post office box or a private mailbox.
While the two have many similarities, small business owners tend to choose mailboxes over PO boxes, finding them to be more versatile, convenient, and professionally appropriate. Here's what mailboxes offer that make them the preferred choice for most.
You want a proper mailing address
One key difference between PO boxes and private mailboxes is that only mailboxes provide your business with a real, physical street address. A PO box cannot be used as the official address for your business when it comes to filing paperwork, or as a searchable location listing in Google. A mailbox, however, gives your business an actual street address. Not only is it searchable, it can be valuable in establishing a sense of integrity and credibility with prospective customers.
You don't want to change addresses if you move
Establishing a business address separate from your home address also provides continuity if you ever relocate. Rather than having to inform clients of a change in address if you move to a new home, you can simply keep collecting from the same mailbox without any interruptions or lost deliveries.
You want to receive items from multiple carriers
Post office boxes are typically only able to receive mail from traditional carriers, such as federal postal services. If your business receives regular deliveries from private courier services, this could prove problematic. Mailboxes, on the other hand, are able to receive shipments from a wide range of different carriers, providing greater versatility and reliability.
You want the option of mail forwarding
Running a small business means being on the go all the time, which can include frequent work-related travel. Then there are those times you want to get away without losing touch with what's going on back at your business. Mailbox providers offer mail forwarding services, which allow you to have important deliveries sent where you need them to be.
You want convenient notification options
With a PO box, checking your mail requires visiting the outlet where your box is located and opening it up to see whether anything has arrived. Private mailbox providers, on the other hand, often offer handy notification services that send you a text message or an email whenever an item arrives. Some providers also offer the option of phoning them to find out whether new mail has been delivered. Knowing when you've got mail to collect will save you from wasting valuable time making trips to an empty PO box.
You want round-the-clock access
Many small business owners operate on schedules outside 'normal' business hours. Sometimes it's because they have so much to do that a 9 to 5 existence is not feasible, while others run their business on the side when they're not working at their regular full-time job. Whatever the reason, being able to pick up mail whenever it suits you is a valuable convenience, whether it's the middle of the day or the middle of the night. Mailbox providers are more likely to offer 24-hour access to your deliveries, which might be an important factor in your decision.
Interested in learning more about how your small business could benefit from having a mailbox? Visit the UPS Store to learn more about available sizes, prices, and other features we offer.