What You Need to Know About the Redesigned Canadian Passport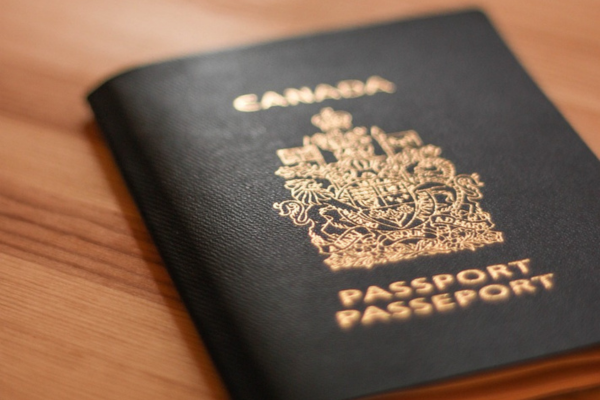 The Canadian passport is getting a makeover! On May 10, 2023, Immigration, Refugees and Citizenship Canada announced details about the passport's brand-new look. It will include state-of-the-art security features, new design elements, and various iconic Canadian images, among other new components. The Canadian passport was last updated in 2013, so Canadians can expect a significant design overhaul moving forward.
The design is not the only thing getting an update–so is the process of renewing your passport. Beginning this fall, you can renew your passport online instead of just in-person by uploading all applicable documents and photos on a secure government website.
Keep reading to learn more details about the redesign and what we know regarding the renewal process so far.
The Canadian Passport Redesign
While there are several new elements coming to passports, which you can view in more detail via Service Canada's video. One of the more unique features is a polycarbonate data page, which shares similar technology used to protect the Canada driver's license. This passport page includes your personal details and will be much more sturdy and less susceptible to water damage. Plus, instead of your details printed with ink, all information on this data page will be laser-engraved, increasing its resistance to tampering.
A Kinegram has been added to the data page, incorporated within the main photo and acts as an additional security feature. A unique element is that the Kinegram changes colour when the passport moves at different angles, which adds an interesting element and design to this important page.
Some of the other key features on this page include temperature-sensitive ink and a variable laser image within a maple leaf emblem containing an additional copy of your photo and date of birth that, similar to the Kinegram, appears and disappears depending on how you hold the passport.
Upon opening the new 36-page passport, you will find various new elements on the first two pages. For instance, there are maple leaves made from metallic foil, a deer and snowflake made from colour-shifting ink, and a passport chip, antenna, and additional photo of the passport holder, which you can find via a see-through window. In addition to being visually appealing, these features are there to ensure the passport is valid while also helping keep personal details secure.
The government plans to release the newly designed passport in the coming months. Canadians can continue to use their current passports as long as they are still valid; only those whose passports are close to expiry should consider renewing them. It is possible that Canadians may still receive the old version of the passport upon renewal. However, both versions are equally secure and valid.
The New Passport Renewal Process
Beginning this fall, Canadians needing a simple passport renewal can skip the trip to a Service Canada Centre or passport office and apply for the renewal online via a secure Government website. While more details are still to be announced, this can help many Canadians save time. However, if you are applying for a Canadian passport for the first time, the traditional process of visiting a Service Canada Centre still applies.
Get Your Passport Photos Taken at The UPS Store
Whether you need to obtain or renew your passport now or in the future, most locations of The UPS Store can help in the photo-taking process for passport and ID cards. Our photos meet all requirements for Canadian passports and most other photo identification cards, including international needs. We also create digital copies that you can use for the new online application process. Find a location near you to see how we can help.