How to Design Killer Trade Show Displays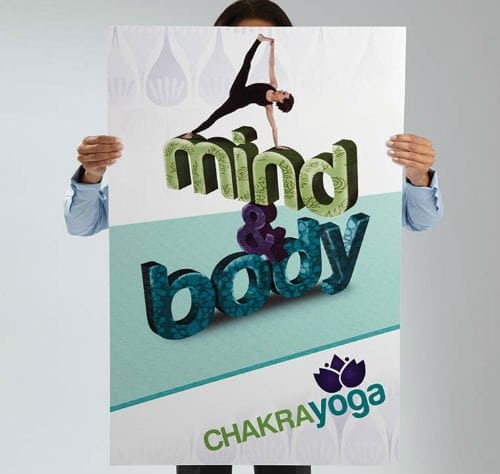 We recently blogged about 15 ways to make trade shows work for you, focusing on how to choose conventions and train your staff. Now let's turn our attention to preparing the visual materials you'll need to make your trade show display pop. Here are five suggestions for designing and printing your trade show booth's materials.
1) Set Your Objectives
What message do you hope to convey when attendees visit your trade show display? Determine your objectives first, and allow the design, themes and messaging to flow from there. Try to limit your messaging to two or three key points to avoid information overload. You only have a few seconds to grab the attention of people walking by your booth, and an overly complicate message may scare away potential customers.
Also, ask yourself if you plan to reuse your trade show display materials at future conventions. If so, stay away from words like "new" and "introducing," which may no longer be applicable at next year's trade shows.
2) Choose Your Materials
Determine what type of promotional materials you need to design and print for your trade show. If you're not sure, start with display banners, posters, brochures and business cards and then determine which type (roll-up vertical banners, magnetic signs, custom flags, teardrop banners, etc.).
Consider the size of your booth. If you don't have a lot of room, avoid hanging multiple posters and banners, which can make the area feel cramped. Instead try one large, bright graphic against the back wall to open up the space.
Consider bringing some lamps to soften the lighting and counterbalance the convention hall's fluorescents, and avoid placing visual materials with bright colours directly under a light source, which will wash them out.
3) Pick a Theme/Visual Concept
Consider your target audience and pick graphics and colours that appeal to that demo. Choose your colour scheme carefully and ensure that it complements the rest of your company's trade show branding (logo, staff uniforms, etc.).
4) Design Your Materials
A general rule of thumb when it comes to designing visuals for trade show displays is "less is more." Here are some best practices to keep in mind:
Keep the messaging simple. You only have a few seconds to attract potential leads walking by your booth. The information on your display banners and posters should be high-level; save product details, addresses and contact information for your brochures and business cards.
Prioritize visuals over text. Try to convey your messages with images whenever possible. Use one or two large images instead of a variety of small images, which can make your design seem cramped and disorganized.
Avoid text on a textured background, which can be difficult to read. Text on banners should be easy to see from a distance (at least 12cm tall).
Avoid text in ALL CAPS, which is harder to read.
Avoid elaborate fonts and more than two fonts on the same display banner or poster.
Make sure your most important messaging is on the top half of your banner or poster, as people standing in front of your booth may block parts of it.
5) Print Your Materials
Be sure to use high-resolution images to avoid pixilation. Typically, trade show graphics should be 100ppi (pixels per inch). Before printing, view the file blown up to its actual size on your computer monitor to ensure there's no fuzziness.
Leave a bleed around your design of at least one inch. CMYK format is best, but most printing places will also accept PDF and EPS files.
Determine if you want to hang your banner using grommets or a banner stand. For posters, select your printing material and consider mounting, laminating, or placing your signage on a foam core.
Are you attending a trade show soon? The UPS Store can help you design and print some of your trade show materials such as flyers, business cards, oversized banners and posters that best represent you and your business.