Should You Rebrand Your Business?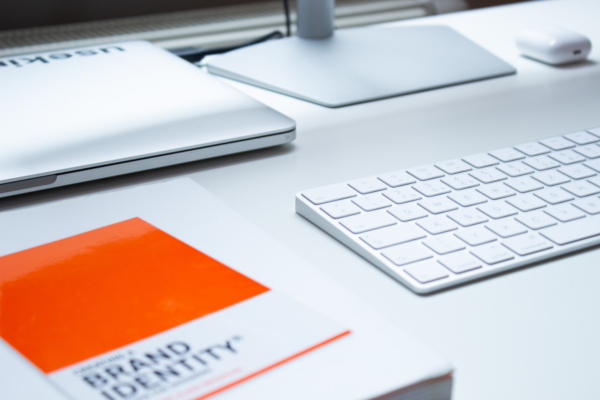 Rebranding may be necessary for your small business to align with a message and vision that better suits you and your employees and the audience you have or want to target. It could also come down to timing. If you have been in business for a long time, rebranding can be a way to refresh or modernize your approach.
However, it is important to remember that the process of rebranding a business is not necessarily easy or short; it is a big decision to make and something that should thoroughly researched and planned to ensure you are making the right choices for the long-term success of your small business.
We have put together some considerations that can help you decide whether you should rebrand your business.
What Does It Mean to Rebrand a Business?
Rebranding is very much on a scale. On one end, some businesses want to completely change everything from their brand colours down to their name and logo, while others may want to change how they communicate their message, vision, and brand story. It is about finding a spot in the rebranding scale you feel comfortable with that makes the most sense for your business. Don't change your logo just because – it is crucial to have reasoning behind each step you take and envision how carrying out the change will positively impact your business. Your existing customers are already familiar with your branding, and you don't want to make changes that are so drastic it could confuse or alienate them.
One of the key elements of a rebrand is to alter how your business presents itself (whichever way that looks for you) to stand out among the competition. In other words, with a rebrand, you are "reinventing" your business as a way to grow within your industry and generate greater success, which could mean reaching new customers, boosting recognition, etc.
Below are some common reasons for a small business to consider rebranding.
Want to Attract a New Audience
Desiring a new audience that your small business can appeal to can be one of the main reasons to rebrand, but it takes some prep work to come to this conclusion. If your business and its products/services can appeal to new customers but currently only attracts a narrow audience, that can constitute a good enough reason to rebrand. However, one of the first steps to being confident that your business can appeal to other audiences is to have concrete evidence supporting your rationale.
Are there competitors in your industry that attract different audiences from yours? Are other businesses positioning their content or marketing (print or digital) in a way that vastly differs from your own? The overarching question to answer is how can you know, with as much certainty as possible, that the products/services your business offers will appeal to a different audience segment. Once you have the answer, it is about finding the gaps or missing possibilities in your current business strategy that you can alter or change altogether that will help you attract the new audience(s).
There is an additional piece to consider here when contemplating a rebrand. Ensuring you can reach new audiences starts with understanding their qualities and traits. For instance, let's say your business is currently patronized by customers between 40-60 years old, but the products/services you offer have the capacity to appeal to a younger generation. Research the younger generation you want your business to appeal to, find out what they support, designs they like, how they engage on social media, their style, etc. That way, you can determine if your business can reach a new audience or if it will require some minor or major tweaking.
Need to Modernize
The need to modernize can touch on a variety of mediums. Do you need new colours to represent your business, a new logo that looks current and appealing, or unique marketing material to attract a new audience? Maybe the name of your small business no longer conveys the image or message you want it to. No matter what you want to modernize, it may be time to rebrand if you find areas in your small business that come across as outdated or don't align with your current or prospective customers' needs.
Modernizing can also mean changing your business strategy to align with a message and demonstrate values that better suit your business. For instance, if you give back to the community or specific charities/organizations through your business, rebranding in a way that highlights this can be a great way to not only support your values but to appeal to audiences that prioritize this. Uncovering how you want your business to position itself can be the driving force behind a rebrand.
Keep in mind that what is modern now may be different in five or ten years. However, do not let that deter you from rebranding. There are universal ways to change up your small business's style or messaging that can still reflect an updated image but that won't go "out of style." A business refresh can often be a great way to keep up with competitors and meet your customers' changing needs and wants.
Business Misaligns With Your Goals
As a small business owner, setting goals for your business, and creating a strategy to meet them is an important element in generating long-term success and growth. However, the way your business currently runs may be holding you back from formulating certain goals in the first place. If you have significant goals but find that the way your business positions itself in the industry does not align with a strategy to meet those goals, it may be time to rebrand your business.
Considering where you want your small business to go in one, five, or ten years from now can help you shape the direction of a rebrand. Whether it is a smaller change, such as changing the tone of your messaging, or a larger one, such as tweaking its name or logo, do not let your past hurdles hinder your success.
Need to Stand Out from Competitors
If your business is not generating the results you want, but your competitors are, finding ways to differentiate your business through a rebrand can be a great step. For a brand to stand out in a competitive landscape, it needs to be different in how it appears (design), communicates to the public (brand messaging and tone) or the products/service it offers. Ask yourself what makes your business different and how, if at all, that is communicated in your messaging, values, tone, etc.
What are some reasons why someone should go to your business over your competitors? Not highlighting key differentiators means you are not communicating enough about why your small business is superior others. You want to assure customers that your business offers something that others don't or something even better, and you can do this through a rebrand of your messaging, marketing, design, and so on.
Additionally, take a look at your logo and brand colours. Is there something about them that differs from the competition? In order to boost brand recognition, specifically in terms of how it appears visually, some elements should come to your customers' minds when they think of your small business. Of course, whichever features you choose should not stray from what your business represents.
Rebranding with The UPS Store
If you are considering rebranding your small business, or are simply looking to update your marketing materials, we've got you covered. Our Small Business Solutions offer services that can level up your business, such as our graphic design and printing services, which you can access online or in-store. Create branded material that can reflect the changes you make to your small business today!