Top 10 Tips for Getting Your Small Business on Facebook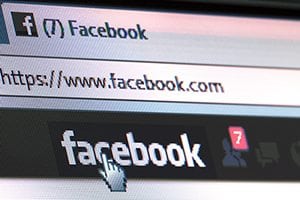 Are you looking for an impactful way to reach new customers? Something that is also cost-effective? Well, good news! Social media platforms, such as Facebook, have really become the method by which referrals are generated and word-of-mouth is spread.  Better yet, your primary investment for getting set up on Facebook is merely your time and dedication.  So, how do you get started if you're not already there? Get 10 tips and tricks for setting up your company's Facebook page from The UPS Store.
Introduction:
As a small business owner, you know the value that positive word-of-mouth or referrals can be to the growth of your business. People spend an amazing amount of time online "browsing" through social media and this represents a great opportunity to reach new audiences who may require your services but might not know you exist. These days, social media is the new "word-of-mouth".
You presumably have a product or service that people want and you have interesting things to say about it. Social media gives you the opportunity to communicate your interesting information out to people directly, as opposed to creating a short (and sometimes costly) TV spot or radio ad.  The more interesting your content, the more engaged your online community is, the stronger the opportunity is for your small business in generating that positive word-of-mouth.  And, good news! It's cost-effective. For the most part, your primary investment is your time and dedication. As such, social media platforms such as Facebook have really become the method by which referrals are generated and word-of-mouth is spread. The question is, how do you get started if you're not already there?
Facebook specifically offers you an inexpensive way to build your business.  Why Facebook? Small business report that, through social media efforts including Facebook, 65% improved relationships with current customers and 61% gained new customers.* In addition, 51% of Facebook users are more likely to buy the brands they follow or are a fan of.*However, it does take some work on your part.
So let's get started.  The UPS Store's social media team has provided these 10 steps to setting your company up on Facebook:
1: Develop a Facebook Strategy
You've likely taken the time to map out a plan for your business' growth. Similarly, you need to take the time to build a plan for your business' Facebook presence. Planning the layout, functionality and overall feel of your Facebook page will ensure that a constant message is carried throughout the page. 
Important questions to consider:
Who is the target market of this page?
 What do they want from the page?
  How can I use this tool to drive sales to my business?
 Who will be updating my page and responding to questions?
 How much time can I devote to my page?  Weekly?  Daily?

2: Create a Maintenance Schedule & Stick To It!
In addition to your social media strategy, you should create a schedule of future updates to keep your audience engaged beyond the first two weeks.   The easiest way to do this is to create a spreadsheet with dates and use it to identify what content will appear in each post. Remember that an inactive page doesn't keep the customer's attention, nor will it encourage them to share your content with their friends (meaning no referrals).

3:  Create Unique Content Relevant to Your Business
Offer your fans unique content. Fans also want to be somewhat 'entertained' so try to use more than just text in your posts.  Share your event photos, new project images, video, coupons and promotional materials. Make things interesting to keep your customers interested.

4: Complete Your Profile

Use your company logo as your Profile Picture
Set up an administrator account (see Facebook for instructions).  This allows you to post as your company.  It's important to set a distinction between your business page and your personal profile.  Remember that you are looking for consumers to engage with your company, not yourself personally.
Share your company's details, message and history in the 'About' section.
Display and link your website address from your page and include your address and phone number.
Use the mapping feature within Facebook to show your locations, if more than one.
Choose a custom URL for your page (ex.  www.facebook.com/YourCompany). 
5: Establish Your Voice
Your brand personification or "voice" should continue on Facebook.  Therefore, if your business category is Personal Injury Lawyers, your brand tone should be empathetic and professional.  If you operate an extreme sports event, you should speak in the hip tone and language that your target market will engage with.  What should your "voice" be?
6: Use the Second Person in your Posts
Use "we" rather than "I" as you are posting on behalf of the company for your customers.
7: Be Responsive to Customer Complaints
How you handle negative comments online is critical.As we say at The UPS Store, "occasionally, ship happens." When it does, it is as important to illustrate to customers and prospects how you deal with the negative as well as the positive comments and issues that come your way.   It is always better to be as transparent as possible and as human as possible, when responding to a negative customer post on your page.
8: Share Photos
Clever use of original photos in your posts can help you extend reach to new customers.  For example: an interior decorator can post 'before & after" photos of a project; a baker can post enticing food shots. What's better, if other fans comment on these posts or "like" them, they are re-posted onto other Facebook users' feeds and your product or service is extended to even more new business prospects.
9: Create a Digital Ecosystem
The 'Mad Men' of the world use this fancy title to mean the integration and coordination of your website and all of your other online activities (ex. your Facebook page).  Pull your social feeds into your existing owned digital properties like your website – makes your website ever so much more engaging.
10: Grow Your Facebook Community
Facebook users can see what their friends "like" and we all know that similar people engage with similar products and services.   Your Facebook community allows you to have  the opportunity to not only interact with people who know and like you, but through those people you can also reach new potential customers who may not know about you but possibly could have use for your product or service. 
Facebook conducted an extensive study in late 2011 that found that the "generally understood" six degrees of separation was now down to four (5 hops / 4.74). This is powerful, because it means that in Facebook, your business is only separated by 4 degrees from everyone else in the world! Your challenge then, becomes creating posts that encourages Facebook users to "like" your business so expand the exposure of your business to new prospects.
Consider the following:
Leverage your relationships. Invite your friends, family and associates to your "like" your page.
Like your customer's pages. Facebook protocol that is generally followed is you like me and I, in turn, will like you.
Include a "follow me" message on your sales, marketing collateral and even your business cards.
You can also spend a small amount of money to execute a Facebook Likes Ad campaign.  Facebook ads are an effective tool to reach new consumers who meet specific requirements (age, gender, city, etc.) in a cost effective manner.  New and engaging content must be a part of any likes campaign and will aid in fan acquisition through shared content
As a last thought, your friends at The UPS Store invite you to follow us on Facebook. Learn more about our brand and see how we implement some of the tips we shared for our own Facebook strategy.  Find us at: www.facebook.com/TheUPSStoreCA
*Source: Crowdsourcing.