The Pros and Cons Of Using Linkedin Paid Ads For A Small Business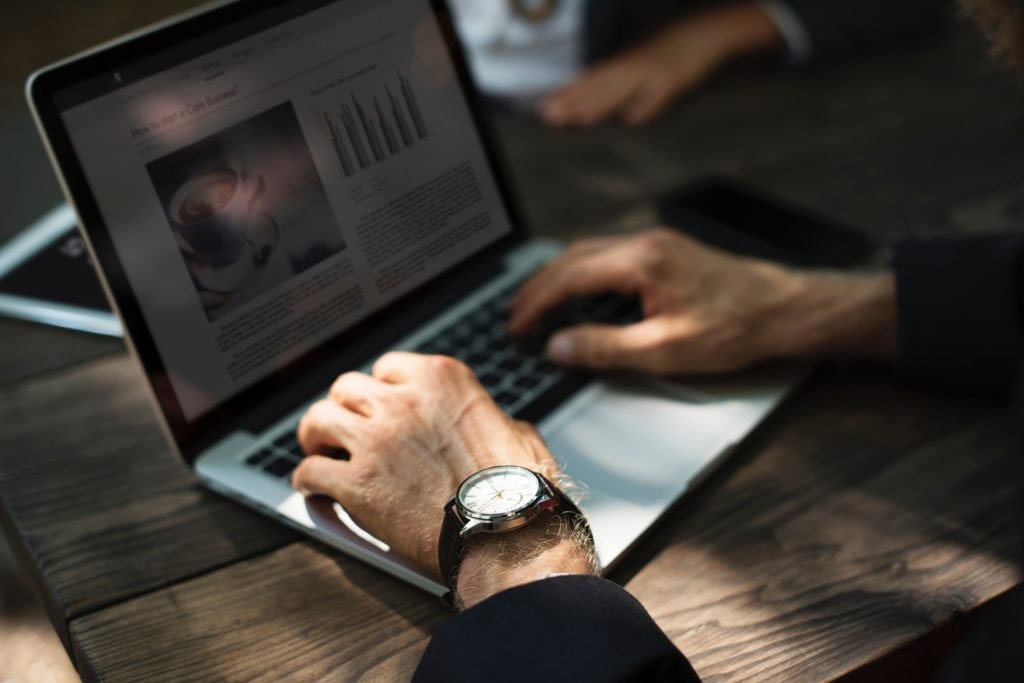 These days, almost all of us spend a great deal of time using different social networks. They bombard us with notifications of what's new, or tempt us to interact with our fellow users. In short, they're addictive. And the more people who use social networks, the more attractive they become to advertisers.
For some small businesses, particularly those who sell products and services to other businesses, advertising on LinkedIn can be an effective marketing tool. However, LinkedIn isn't always the best choice for every business, and has its own shortcomings as well. Here's a closer look at some of the pros and cons of advertising on LinkedIn.
PRO: A large, high-value audience
With more than 500 million users, LinkedIn is the world's largest professional network. Among those who use it are tens of millions of important influencers, and almost as many key decision makers from different companies and businesses. Besides higher levels of responsibility than the average social network user, LinkedIn users also boast better education and higher average salaries, making them particularly attractive targets for advertisers.
CON: It's more expensive than other social networks
LinkedIn may offer access to a high-value audience, but it comes at a steep price. Compared to other social networks, the cost per click price to advertise with LinkedIn is significantly higher, as is the minimum daily budget for your campaign. If spending $8 or more per click sounds too rich for your small business, advertising on LinkedIn is probably not the right choice for you.
PRO: A professional audience, and a safe space for businesses
Unlike other social networks, LinkedIn is not the place for posting cat videos, cheeky GIFs, or political jokes and comments. With its focus on professional experience and development, it attracts users who are interested in advancing their career by presenting the best possible image of themselves to the world. People tend to approach it with a business-first attitude rather than as a fun diversion. As a result, businesses that advertise on LinkedIn are largely immune from being associated with negative or unsavoury posts and users. More so than networks such as Facebook, Twitter, and Instagram, LinkedIn is seen as something of a safe space for advertisers.
CON: Some users are just job hunting
Needless to say, not everyone you target on LinkedIn is in a position to take advantage of the products and services your business is offering. Some people are just using the site to find employment opportunities, and aren't interested in what you're trying to sell. Remember to keep this fact in mind when designing your campaign, and when choosing who to target.
PRO: Target the exact audience you want to reach
More than any other social network, LinkedIn offers advertisers a rich array of options for targeting the precise audience they're seeking to connect with. Choose to target users based on a wide range of criteria, such as the company they work for, their industry, skills, titles, education level, age, gender, or geographic location. You can also target users who have shown an interest in your business by visiting your company website.
Perhaps the best way to take advantage of LinkedIn's targeting options is with Sponsored InMail, which you can use to send personalized, custom messages including a call to action button through LinkedIn's Messenger service. It's an effective way to promote content, products and services, or encourage registrations for webinars and other events. Messages are optimized to display on any platform, meaning mobile users will always see your CTA.
It's worth noting that these messages must come from an individual, and can't be sent from a business page. As such, it's wise to have the sender be someone with name recognition, or a suitably impressive title – don't let a junior staffer or intern be the name and face associated with such important correspondence. Finally, resist the temptation to contact people too frequently – an excess of unsolicited messages is likely to be seen as spam.
CON: LinkedIn is lagging behind when it comes to video ads
If you're a firm believer in the value of video advertising, LinkedIn isn't the network for you…at least not yet. In October, 2017, LinkedIn belatedly announced plans to introduce video for sponsored content in the first half of 2018. When they become widely available, the videos will appear on the network's mobile app first before being added to the desktop site. Given the power and prevalence of video these days, LinkedIn is lagging behind other social networks in embracing this new trend. If you're all about video, you might want to wait and see exactly what LinkedIn is offering before choosing it as the network for your next big campaign.
One final thought about advertising on LinkedIn: if your business sells mostly to consumers, especially broad audiences of buyers (ie. women or dog owners) LinkedIn is probably not the best place to spend your marketing dollars. In most cases, you're better off advertising on Facebook or Twitter. Not only does it cost less, but the audience is often more receptive to the message than LinkedIn, where the focus is firmly on business and employment.