The Best Facebook Ad Types for your Small Business in 2019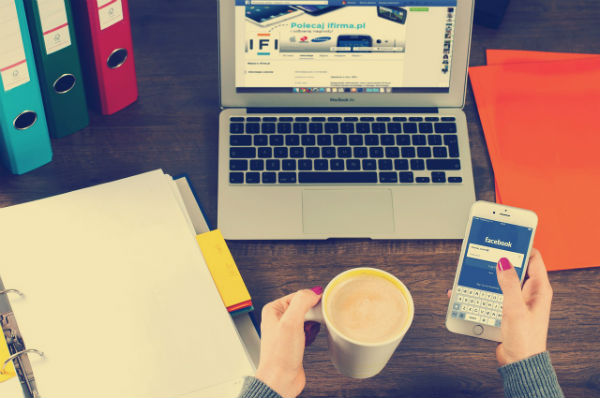 Do you use Facebook to promote your small business? Thanks to its massive (and loyal) user base, the site is extremely popular with marketers and small business owners, a majority of whom consider it to be social media's most effective advertising platform. Not only can you tailor your messaging for targeted audiences, Facebook is also a relatively inexpensive way to get attention and exposure.
Still, not all Facebook ads are created equal. Depending on the outcome you're hoping to achieve, some ad types are more suitable and effective than others. Many business owners simply advertise on Facebook by "boosting" their posts. But with the new technologies and options available through Facebook's Ad Manager, business owners can create powerful, targeted campaigns that vastly outperform a bunch of 'boosted' posts on their company page.
Curious to learn how you can get more out of your Facebook advertising efforts? Here's a closer look at some of the best Facebook ad types you should be using this year.
Video ads
Although they're not new for 2019, video ads are still a smart choice for many small business owners. Why? For starters, a whopping 100 million hours of video are watched on the site every single day. The format lends itself to better engagement than text and images alone – Facebook claims users spend five times longer watching videos than engaging with static content.
The videos that perform best tend to be brief, generally between 15 and 30 seconds. They can be set to loop if you want or play a single time. One thing worth remembering is that many users watch videos with the sound off, so try to make something that communicates your intended message even when viewed on mute – consider adding titles and graphics if necessary.
Stories
A copy of the format made popular on sites such as Snapchat and Instagram, Facebook has joined the fray in this rapidly-growing area, with mobile users the biggest consumers of these posts, which disappear in 24 hours. In all, more than 150 million people view stories on Facebook every single day, and the format is expected to eclipse feeds as the site's primary content consumption method sometime this year.
Stories offer a unique opportunity for small businesses to put content at the top of a user's news feed, giving the posts increased visibility. Users can swipe the post and go directly to your business website, or a product page.
If you're already posting stories on Instagram and want your Facebook followers to be able to see the same content, you can choose to automatically share stories to both networks. Sponsored stories for both Instagram and Facebook can be created within Facebook's Ad Manager, where you'll also find a suite of tools, including stickers, text overlays and image croppers, designed to help small businesses create the same kind of quality, compelling content that big-budget companies are posting.
Lead ads
As the name suggests, these ads are designed to generate leads, rather than drive traffic to your website. Users don't have to leave Facebook, which some are loathe to do when browsing, to complete the form. Lead ads, which appear with an image or video and text, are great for getting people to sign up for newsletters, download information, receive a discount offer, make a booking, or complete questionnaires indicating their interest in a particular product or service.
The lead ads that generate the highest engagement typically require the least work on the part of the user, such as a single tap or click. Facebook helps this process by automatically filling in any information the user has already provided in their profile, such as name, email addresses and phone number. This is especially helpful for mobile users, who may be reluctant to type a lot of information on a small screen without a proper keyboard.
Besides giving you a wealth of helpful targeting information for your customer relations database, the information generated by lead ads can also be used to create lookalike audiences, i.e. Facebook users who fit the profile of your current followers and, theoretically, share similar tastes and interests.
Whether you choose video ads, Facebook stories, or lead ads, Facebook offers numerous ad units that provide more detailed targeting options and objectives than a simple boosted post. Explore your Facebook's Ad Manager to determine which ad will help you best achieve your small business' marketing goals.