Make the Most of Networking Opportunities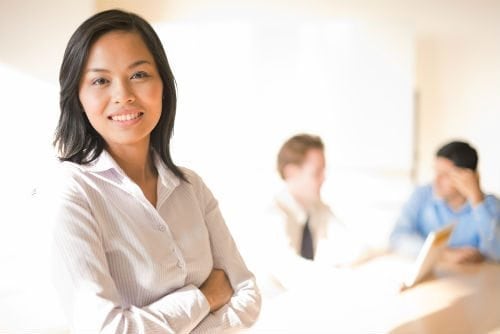 October is Small Business Month, which makes it the perfect time to engage in some valuable networking. Successful business owners harness strong networking skills to build their brand, connect with new opportunities, and expand their knowledge.
Good networking is about more than offering a firm handshake and making small talk while passing out a pile of business cards. If you want to maximize your professional relationships, put these practices to work.
Emphasize quality over quantity
Networking is too important to be left to chance, so make sure you know who you want to connect with. Try to figure out the types of people you want in your circle, the ones whose skills, backgrounds and abilities will be most beneficial. If there are specific people you'd like to connect with, keep a list and reach out to them. Don't worry about trying to build the biggest network, focus on building the best one instead.
Give more than you get
Never look at networking as a one-way street, because that's the surest way to turn it into a dead-end. If you're always needy, you're not likely to build many lasting relationships. Instead, try to have something to offer, whether it's a compliment, an idea, or an introduction. Your generosity is the first step towards friendship.
Stay on message
When networking, it's important to be succinct and respect people's time. Develop a short pitch that sums up your situation (looking for work, searching for sales opportunities, launching a new product, etc.) and practice it before you take it public. Do what you can to keep it engaging and entertaining – you want to stand out from the crowd. Just don't make it too long. Work on an elevator pitch – a short summary that you can deliver in the span of an elevator ride.
Listen
It's just as important to be interested as it is to be interesting when you're meeting new contacts. Remember that you shouldn't always be in a big rush to deliver your personal sales pitch. Sincerity strengthens the relationships that lead to sales and other opportunities. Take an interest in people's passions and backgrounds, ask questions before giving your side of the story and, most importantly, pay attention. Go beneath surface small talk, and you'll increase the chances of creating a more memorable connection.
Get a great business card
Small business owners should carry a business card that's creative, informative and unique. This small but mighty tool will be a reminder of your business to anyone who takes it, so you want it to be memorable. If you're not sure if what you're using is good enough, review our advice for creating better business cards. Be bold with colour and graphics, and you'll end up with a great conversation starter that sums up your brand's personality.
Attend a trade show
If you're having trouble making contacts, attend an industry trade show. As we wrote in a previous blog, these events can be a great way to meet a wide range of people from your industry, strengthen existing relationships with face-to-face interaction, and keep abreast of the latest developments and trends. Social media groups and Twitter hashtags related to the show can help you connect with even more people before, during and after the event. Remember to bring your business cards and, if applicable, some slick-looking marketing material about your company or products.
Follow up
Networks need to be nurtured, so don't let your hard work go to waste by not following up with the people you meet. The general rule of thumb is to reach out to a new contact within 48 hours of your meeting. If you don't want to call or can't reach them by phone, send an e-mail or connect through LinkedIn. A brief 'Nice to meet you' accompanied by a personal reminder of your initial chat can go a long way to building a lasting relationship.
Keep your head up
One unfortunate aspect of networking is the inevitable rejection. Needless to say, not everyone you reach out to will become a meaningful contact, while some won't even respond at all. What's important to remember is it's often nothing personal. We all lead busy lives and some connections just slip through the cracks, or arrive at the wrong time. Don't be discouraged when something doesn't work out. There will always be more opportunities ahead.