Should Your Small Business Claim All Possible Social Handles?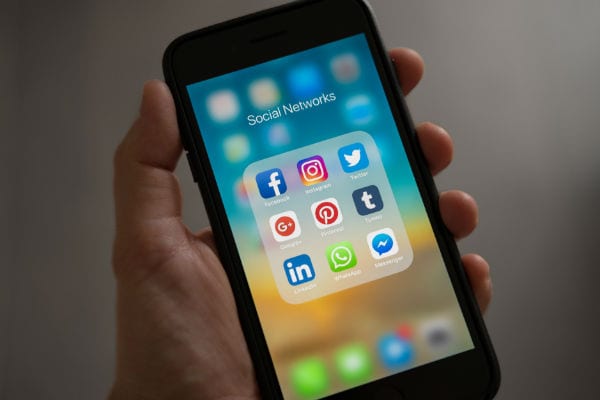 How should small business owners decide which social media networks to stake a claim on? Even if you don't plan to be active on Facebook, should you still set up an account there using the same handle you use to market yourself on Instagram and Twitter? Does it matter if you don't use the same handle on different social networks? How many new and different networks should you join, just to claim your name and promote your brand? Here's our guide to social media branding.
Don't hide, but don't try to be everywhere!
When it comes to marketing, you want your small business to be found as broadly and easily as possible. Even if you don't plan on being especially active with one popular form of social media, it's often still worth setting up an account there, preferably using the same handle you have elsewhere. Consistency of naming helps potential customers and other searchers confirm who you are and avoids confusion.
However, the social media universe is deep and wide, and not every network attracts the kind of audience your small business is trying to target. Ultimately, it's better to focus the bulk of your energy and attention on the network(s) your customers use most frequently, or the ones with the biggest number of regular users. You're far more likely to find success that way than by trying to provide quality content to more networks than you can manage, especially those where most of the users are from a different demographic group than your customer base.
Audience is just one part of the equation when it comes to deciding where to direct your social media efforts. Just as important is how well the content you crank out suits the network in question. If you're more about blog posts and podcasts than photos, for instance, then Instagram probably shouldn't be at the top of your priority list.
Get your goals straight
What does your small business hope to achieve by being active on social media? The answer to that question will have a big impact on the network(s) you choose to use most frequently. Are you trying to promote specific products and drive sales to your online store? Perhaps you want to use Q&A videos to educate potential customers on the benefits and unique qualities of your offerings. Whatever want to get out of social media marketing, make sure you know exactly what your goals are before choosing which networks to use.
Handle consistency is great, but not essential
Ideally, you're able to use a consistent handle across all the social networks you use for marketing purposes, one that's either identical or close to the domain name of your small business website. Sometimes a similarly named person or business elsewhere will have already claimed the name you want. In certain cases, especially if you're a trademarked business, you may be able to gain ownership of a specific handle, particularly if the current owner is simply 'squatting,' i.e. owning a handle without being active.
If consistency across platforms isn't possible, don't despair – searchers will still be able to find you from the name associated with the handle/account. Help make the association crystal clear by incorporating your business name into your handle whenever possible.
For example, say your store is called Bob's Bikes, but the social media handle @bobsbikes already belongs to another bike shop. Get creative or include your location in your handle to find an available name, say @ridebobsbikes or @bobsbikescalgary.
Don't get caught squatting!
If you claim your business name on a social media network that isn't part of your regular marketing strategy, it's unwise to ignore the account entirely. Use it to direct visitors to your website, your physical store (if you have one), and the most engaging content on the social networks you populate more often. Intermittent activity and occasional visits from users will avoid accusations of squatting, and the possibility of losing the handle you've created and claimed.