Lessons Small Businesses Have Learned from the Pandemic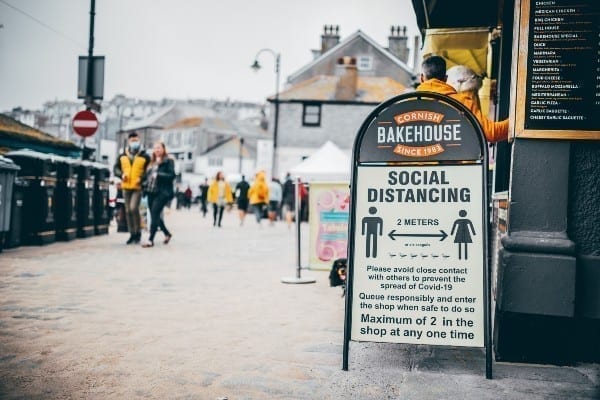 If there is one thing that all small business owners can agree with, it is that the global COVID-19 pandemic is something most businesses didn't see coming. Since early 2020, businesses across Canada have felt the impact of the pandemic, from lockdowns to new vigorous safety measures. Some have been forced to close permanently, while others are struggling to get by.
Through all the uncertainty, this global crisis has taught small business owners some key lessons.
It's important to stay nimble
While the COVID-19 pandemic came as a surprise to everyone, it has shown just how quickly things can change and if you don't adapt immediately, you may get left behind. For many traditional retailers, that meant shifting swiftly into increasing their omnichannel fulfillment capabilities and digital footprint in order to remain competitive in an increasingly online world.
It's important to see opportunity in the midst of this pandemic, and be nimble, quick and able to pivot to address shifting customer needs and government regulations.
Remote work is here to stay
With many non-essential businesses shifting into a remote work setting to minimize the risk of COVID-19 spread, employees have become more comfortable working from home. While many employers previously believed in-person environments work best, studies have shown that at-home work can significantly boost employees' productivity, performance and overall engagement. Additionally, remote work appeals to more candidates, which can drastically increase your ability to attract and retain quality staff.
Curbside pick-up & e-commerce have reached new heights
Lockdowns have forced many retailers to quickly pivot to omnichannel fulfillment capabilities in order to continue to operate in the market. Now more than ever, small businesses need to provide consumers with easy, accessible ways to purchase their goods or services on any type of device, and to offer a safe and contactless way to pick up their orders. According to new data, the pandemic has accelerated the shift away from physical stores to online shopping by approximately five years. Meanwhile, curbside pick-up provides an efficient, cost-effective and safe experience for both customers and businesses, and has kept many businesses open and serving their communities during the pandemic.
Even as the COVID-19 crisis simmers down over time, customers have come to rely on the convenience and flexibility of efficient online ordering and pick-up services. Adapting quickly to these new consumer and digital trends will help set your business up for success post-pandemic.