How to Up Your Summer Marketing Game for Your Restaurant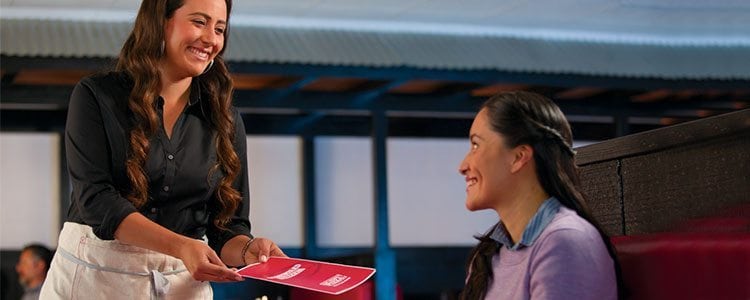 Summer will be here before we know it, and with temperatures rising, so will opportunities for restaurant owners to generate greater profit. This season is often considered the busiest time among restaurateurs; taking the time to refresh or revamp your marketing strategy can be a great way to position your restaurant for greater success this summer and beyond.
Leveling up your marketing game doesn't have to be time-consuming or costly. Implementing small changes to key marketing elements can be an efficient way to produce great results. Below are some steps you can take today.
A Menu Refresh
Summer brings an array of in-season, fresh ingredients to work with. Not only can you include some new dishes to honour the season, but your menu design can also be freshened up if you find it does not align with the season or showcase all your restaurant has to offer. Using high-quality photos, descriptive explanations for your dishes, and curating a sleeker, organized design can create a menu that attracts diners to your restaurant.
At The UPS Store, we provide high-quality, full-colour, laminated menu printing options in various sizes and folding options. We can also print menus using waterproof paper, which helps maintain their look and will survive impromptu summer showers!
Keep in mind that if you update your print menu, your menu on your website and online ordering apps (if applicable) should also reflect the change. After all, a recent study found 84% of people will often look at a restaurant's menu beforehand, while 79% always or often look at a restaurant's website.
Display Flyers Around Town
Print marketing can be a useful tool to turn to, especially if you want to generate buzz about your restaurant in your community. As a small business owner, you have the power of being local, and using marketing tactics, such as posting flyers around your restaurant's perimeter and/or high-traffic areas, can be a great way to boost local interest and develop a local clientele.
Your flyers can highlight special offers and popular dishes in your restaurant, and incorporating a summer theme can further generate interest. Flyers are a cost-effective way to promote your restaurant, and with eye-catching designs, they can be a great way to provide a glimpse of what your restaurant offers.
With flyers in hand, you can pass them out at events, pin them to community bulletin boards (confirm rules around posting first), share with other local businesses, etc. Remember, summer months mean more people enjoy the outdoors, so distributing flyers in parks or beaches can be a great tactic to attract new customers.
Add Posters and Banners In and Around Your Restaurant
This tip depends on your restaurant, but adding posters or banners outside highlighting a special offer that you're running can be a great way to grab the attention of those passing by. You could also create posters to hang within your restaurant to promote a new summer product/offer, further enticing customers.
Poster and banner printing is a breeze at The UPS Store. We provide various dimensions, mounting options, lamination, and more that can provide the high-quality feel you're looking for. Best of all, you can always repurpose any posters and/or banners if you attend food festivals, local community events, and more.
Use Social Media to Your Advantage
Summer comes with its own set of keywords that can bring your restaurant's social media content to the next level. The common #SizzlinSummer, #PatioSeason or #BeatTheHeat hashtags can come in handy and grab the attention of potential customers looking for a bite to eat on a hot day, especially when used in an advertising campaign. Paid advertising can help get your restaurant seen by audiences like your current customers, and the season can act as the catalyst to showcase your restaurant and what it has to offer (i.e., any summer specials, outdoor décor, etc.).
Using social platforms like Instagram and TikTok can also be a great way to showcase photo and video content of your restaurant interior and dishes. If you want to reach a younger demographic, using social media can be a great tool, especially for restaurants, as four out of five adults from Generation Z reported enjoying watching or interacting with food content on social platforms. Posting organic content can help generate engagement and help illustrate your food and atmosphere.
A great way to boost engagement and connect with customers is to reshare posts made by customers on Instagram. Encourage customers to tag your restaurant and share the content in your Instagram Stories.
Send Emails About New Summer Offerings
Did you know 50% of restaurant goers reported that email is their preferred way to remain "in touch" with restaurants? If your restaurant already has an ongoing email list of customers, such as through a loyalty program or newsletter, sending periodic, personalized emails can be a great way to boost engagement and remain top of mind.
In the summer months, emails can be an opportunity to share outdoor photos, summer-forward dishes, and brighter designs that remain aligned with your brand. Sharing specialized offers within these emails, which can include copy that is tailored to the summer, can also be a great way to entice customers to visit. Patio season is always a hit in the summer months, so if your restaurant has one, promote it in your email marketing!
If your flyers promote a summer special, use that same look and feel in an email blast. It can be a great way to repurpose content, albeit with a bit more context.
Boost Your Summer Marketing Efforts with The UPS Store
If you are looking to level up your marketing this summer, be sure to visit The UPS Store  to discover how you can print marketing materials that will elevate your restaurant. Also, be sure to check out our Online Printing service if you want to conveniently upload, customize, and preview your designs before visiting a location for pickup.