How to Pack and Ship Breakables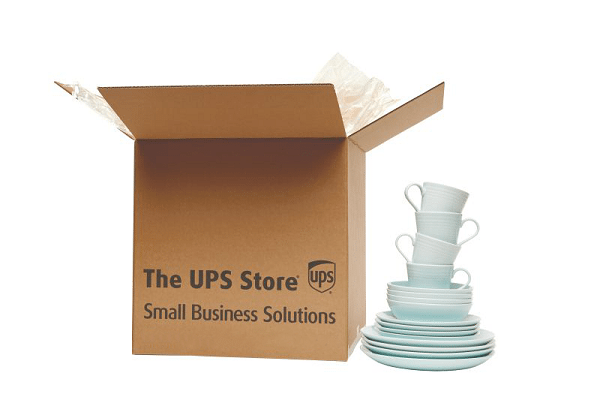 Are you planning to ship fragile items this holiday season? Whether you're sending glassware, porcelain, china or crystal, these exquisite items are among the most common products to get damaged while being shipped every year. Here are some tips to ensure they make it safely from point A to point B without a chip to either the item or your wallet.
Don't Overload Your Box
Even if you are looking to ship a number of fragile items, the key is to not overload each box. Each box should only have between 6 and 9 of these items, provided each one is 5 pounds (2.3 kgs) or less.  To ensure the load is evenly weighted, limit the weight difference between items to 2 pounds (1 kg) or less.
Each of the items should be first wrapped in at least three layers of bubble wrap before being placed in the box. For further protection, use pieces of corrugated cardboard the same height of the box to act as dividers between each.
Protect the Bottom
Ensuring the bottom of the box is completely sturdy is important when shipping fragile items. Take a previously unused box and tape down the centre and end seams with rugged packing tape. Open up the box, put the corrugated cardboard dividers in place first and then add a 2-inch (5.08 cms) layer of packing peanuts to the bottom before placing the items in the box.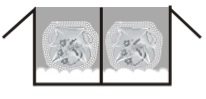 Use Loose Fill
Once the items are firmly in place, fill the box with packing peanuts to ensure there is as little movement of the items throughout the shipping process as possible. Overfill the box by about 5 to 10 per cent with those packing peanuts as they will settle and fill up any empty space within the box during the trip.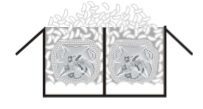 Heavier Items Should Fly Solo
For fragile items that are over 5 pounds (2.3 kgs) but less than 10 pounds (4.5 kgs), they should be boxed individually. As with smaller items, each should be first wrapped in at least three layers of bubble wrap before being placed in the box.
If the fragile item is more than 10 pounds, it should also be boxed individually and then double boxed. This means placing the bubble-wrapped item in a smaller box surrounded by packing peanuts and then placing that box into a bigger one that will also be filled with packing peanuts for an extra level of protection.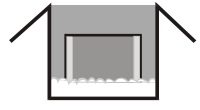 Secure the Top
Once everything in place, close the top flaps of the box, which will compress all those packing peanuts inside. As with the bottom of the box, secure the centre and end seams with packing tape. When adding a label, place it in an area on top of the box avoiding the taped-down seams.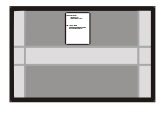 These tips should help you whether you are shipping grandmother's china plates or set of vintage Star Wars glasses. If you need help ensuring the items get there in one piece, visit your local The UPS Store to find out how we can assist every step of the way, and learn more about our Pack and Ship Guarantee.