How to Plan for Fall Marketing Events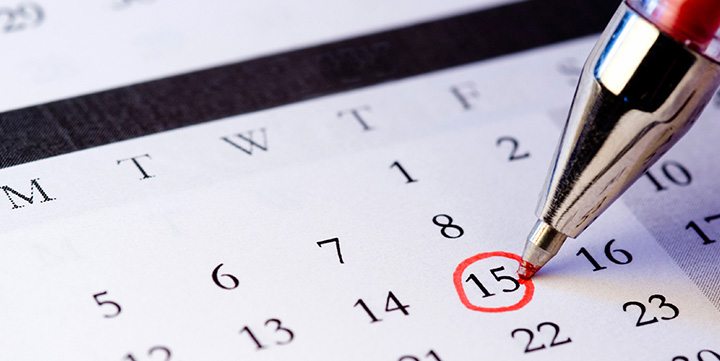 With fall right around the corner, now can be a great time to plan your small business's transition out of the summer months into the last quarter of the year. If summer was a bit slower for your business, determining what goals you want to reach before the new year is important, and this is where fall marketing events can help. They can be a great way to engage with your community, build relationships with customers, and get the word out about the products and/or services you offer.
For your marketing events to run as smoothly as possible, it can require a great deal of planning, especially to ensure your business is represented positively and that you reach your set objective(s), whether that is acquiring new customers, building relationships, getting reviews about your product(s), boosting sales, etc.
We have outlined some of the ways you can plan for your fall marketing events. It is important to remember that every business is different, and the needs of your current and potential customers will vary. Keep this in mind when planning your fall marketing events and be sure to adjust strategies so they will work best for you and your business goals.
Understand your audience and set goals
When planning a marketing event, it is first important to determine what type of event will mesh well with not only your business, but your audience. You don't want to come out of left field with an event that your audience won't attend or enjoy. This requires an in-depth understanding of your customers, the audience you target, their engagement with your business, their shopping behaviours, and more.
For instance, if foot traffic to your brick-and-mortar store is on the low side, a possible fall marketing event could include a sidewalk sale where you can attract potential customer walking by.
Once you have an understanding of what your target audience would enjoy, it is important to set goals that are specific and measurable. Do you want your event to have 100 attendees? Do you want to build partnerships with community organizations? Determining what you want to get out of your event can help you better shape the details moving forward. During this time, it is also a good idea to keep your budget in mind.
Think about promotional outdoor signage
Fall is a great time for outdoor events, as it's an ideal temperature for attendees to comfortably walk around and engage activities at an event. It can be beneficial to leverage that and plan an event that can be accessible and enjoyed in an outdoor environment.
While outside, it is important for the public to easily notice your business, and that is where outdoor signage can help. While planning for your event, you could create large vinyl banners and durable signs to draw potential customers in. This can also be a great way to establish brand recognition; designing outdoor signs that clearly outline your business, your logo, and/or your products/services, is key.
Promote your marketing event online
Of course, since this is a marketing event, you should utilize some marketing tactics to promote it and attract the public. A great way to do so is online through event websites and your digital platforms, such as social media, your website, an email newsletter, etc.
When planning your event, be sure to leave plenty of time to promote it, as you want to ensure you reach your target audience. You also want to ensure you have an SEO (search engine optimization) game-plan in place. Does your promotional copy include keywords your target audience frequently searches for? Are you including copy that relates directly to what your event is about? If your event is on your website, such as a limited time only ecommerce sale, are you ensuring your website is optimized to handle increased traffic? Planning for an event can require a lot of background work to ensure you are putting your best foot forward when promoting. You may also want to push out online ads through Google or social media platforms like Facebook/Instagram or Twitter. It is important to allow time for your ads to generate leads – creating ads a couple of days before an event is usually not long enough.
For small businesses with an established email list, be sure to use it when promoting your event! This compiled list is from existing customers, aka the ideal attendees. Engaging in email marketing, such as drafting branded emails or newsletters, can be a great way to reach customers who are already familiar with your business and know what to expect. Increasing customer retention rates has been shown to increase profits, while the success rate of selling to an existing customer is between 60-70% and the success rate of selling to a new customer sits at around 5-20%. Of course, attracting new customers can be a goal, but do not forget about the loyal customers you already have.
Posting on event websites such as Eventbrite or creating an event on your Facebook page can help spread the word and collect RSVPs, which can help you determine how many people will attend. Keep in mind that it is imperative to share the event listing on your digital platforms, as well as using in-store signage.
Make your event sharable online
There are several purposes for holding a marketing event, but a big one can be getting your business out there to your community and building brand awareness. One way to do so is to have branded content that your attendees can engage with. For instance, if you have a younger demographic as your target audience, include some "Instagram worthy" spots at your event. This could include a photo wall with your brand logo and colour(s) where attendees can walk up and take selfies, some aesthetically pleasing decorations, engaging activities they will want to film of them and their friends, event-specific hashtags, and so on.
If your marketing event is fun and engaging, the content creates itself. In other words, your attendees can be the ones creating the content to post on their own social media, which helps spread the word out about your business to their followers. This type of marketing is becoming increasingly popular. In fact, some businesses took part in a pop-up where attendees paid for products simply by posting about them on their social media. Their posts became their currency. Influencer marketing doesn't have to include reaching out to millions of followers. It's about those in your community reaching out to their followers who are just like them.
Preparing for this type of engagement can be extremely beneficial for your small business. It's about combining the digital and the physical that can help you spread the word about your business using a much wider net.
Establish local sponsorships
As a small business owner, the budget for marketing events may be limited. This is why it is important to be creative about how you plan and carry out an event. A great way to lower some costs is to obtain local sponsorships or partner with other businesses. For instance, perhaps there is local coffee shop in your community – why not collaborate with them and allow them to sell or provide samples during your event? This is not only a great way to attract the public to your event, but you can build a sense of community, as you create relationships with local business owners.
You could also partake in local festivals and have a branded booth or tent. By collaborating with the community organization running the festival, you can become part of a greater network, while also promoting your business to those who may not be familiar.
Offer seasonal products/services
Preparing for what you want to offer at your marketing event can take some time. However, seasonal products can offer great incentives to current and potential customers, as it creates a sense of urgency, especially since they are only available for a short time. Many large businesses often do this, as it can help generate greater interest and, as a result, profit. At your marketing event, why not focus on promoting limited-edition products/services? It can help create buzz about your event and allow interested customers to uncover other products/services your business offers.
Consider the timing of your marketing event
Acknowledge and adapt to what is happening and what your target audience is currently doing. For example, if you are planning on holding a marketing event closer to the beginning of fall, incorporate some back-to-school items and/or activities, or have a spooky Halloween themed event in October. This can be a great way to appeal to your target audience (if that makes sense for your type of business) and it can help you create a stronger theme around your event.
Event planning with The UPS Store
Need some assistance planning your next marketing event? The UPS Store is here to help with our Small Business Solutions. From printing handouts to outdoor signage and more, we offer a variety of services. Reach out to a location near you.