How to Make Your Small Business 'Instagrammable'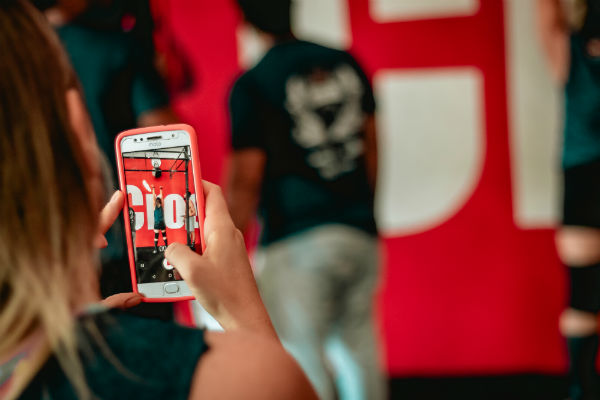 There's no advertising like free advertising, and small businesses with the right smarts can get themselves a whole load of it on Instagram.
Look around right now, and it's hard to find a hotter, more popular social network than Instagram. The photo and video sharing service is particularly beloved by young people, many of whom follow and interact with the accounts of their favourite brands and businesses.
Unlike other social networks, your small business can become a success on Instagram without you having to create and post a ton of original content. What you will need to do, however, is provide something, or somewhere, that prompts customers and followers to snap photos of their own, then tag your business in their online posts.
The options for being an Instagram-friendly business are more diverse and dynamic if your business has a physical location. But even for small businesses that don't exist in the brick and mortar world, there are still several things you can do to increase the likelihood of Instagram engagement.
Tap into positive emotions
When envisioning any design changes to your location or your packaging, consider the emotional impact you want them to have on your clientele. People prefer to share positive, uplifting and inspirational ideas and images, so expressions of love and depictions of stunning natural beauty tend to be popular. Even something as straightforward as painting the word 'Love' or a heart on a wall can turn it into an enticing backdrop for couples, friends, parents and pet-owners alike.
Make your physical location a more enticing photo studio
Encourage Instagrammers to get snap happy at your small business by flexing your creative muscle and adding some inspirational touches. It could be as simple as painting a wall in bright, bold colours to serve as the perfect backdrop for an eye-catching photo. If you want something splashier, an attractive wall-covering, a piece of artwork, or even a fantastic floral arrangement can all become popular places for 'Grammers to gather. Creative use of tile, with images, logos or slogans spelled out on walls and floors, are often a huge hit among photogs. The more unique and attractive you make your space, the more likely people are to pull out their phones and take a postable pic.
Some businesses go way beyond accent walls and set up a full-on photo booth with proper lighting, a fun and creative background of some sort, or maybe even a selfie mirror. Consider adding text or a hashtag to the background or mirror to make it part of each photo.
If you don't want an on-site photo studio, there are other ways to make your small business more appealing to Instagram enthusiasts. One popular idea is a lounge area where customers can share images of themselves hanging out in your cool space. And don't forget to dress up your bathrooms – a funky antique mirror and some cool colours on the walls can turn an oft-overlooked spot into something far more pleasant and memorable, even shareable.
Adding a few novelty items, like antiques, sports memorabilia, neon signs or letter box signs, can be enough to get cameras clicking inside your business. Consider changing things up with a new display every few weeks or months, or try to tap into the local scene by displaying items associated with an artist, festival, concert, or sports team.
Finally, don't forget about your exterior. Colourful paint, a massive mural or a painted slogan on the outside wall can help make your business a target for photographers. For example, Toronto restaurant Calii Love painted giant angel wings on an exterior wall, and often has a line of people waiting to take their photo in front of.
Give your packaging some pop
Whether or not your small business has a physical location, you can make your brand more appealing to the Instagram crowd by using distinctive and appealing packaging. Bright colours, eye-catching designs, and limited-time labels that create a sense of uniqueness and urgency are among the strategies you can try to make your products themselves the subjects of online photo posts.
Along the same lines, pay close attention to your presentation when selling online, especially the receiving experience. The phenomenon of 'unboxing videos,' in which customers share themselves opening new items, can have a powerful impact on potential buyers. If you're delivering items worthy of an enthusiastic unboxing photo or video shared on Instagram, you're doing something right. Skincare company Glossier includes branded stickers with every online shipment, resulting in lots of user generated content.
Get an 'on the go' photo booth and take it to events
If you don't have a physical store (or even if you do), you can generate online attention for your small business by setting up a stall at trade shows, festivals, concerts, and other events. Bring along a customized photo 'frame,' a branded border or background people can pose inside, shooting selfies that let fellow Instagram users see where the pic was taken.
Encourage engagement with a contest
Another idea that works well for both cyber and brick-and-mortar businesses is boosting Instagram engagement through a contest or giveaway. Ask followers to post photos of themselves using your products, possibly in creative ways or places, ask them to include a branded hashtag so it's easy to search for entries, and reward the best photos while enjoying a bunch of free advertising. Alternatively, offer a discount code to anyone who posts and tags a photo of your store or logo. Don't forget to repost the best entries and offer a brief comment or reply – interaction on Instagram is important, too!