How to Deal with Negative Social Media Attention Surrounding Your Business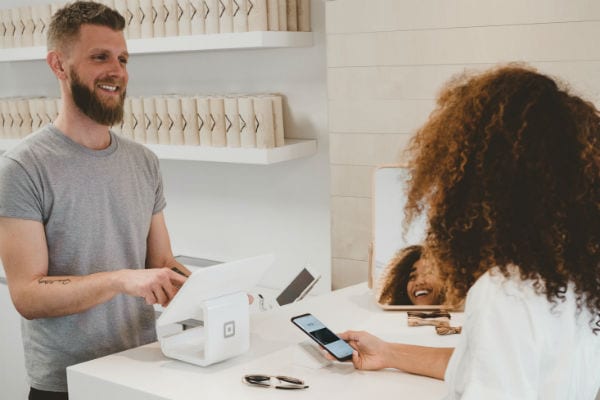 Social media and smartphones have completely changed the way that businesses and customers interact. Companies can now have direct, unmediated communication channels with customers, while customers can let others know about their experiences in real time.
On one hand, these new technologies have improved the dialogue between businesses and consumers, making it easier than ever to give and receive feedback, which can help a business's overall operations and reputation. On the other hand, social media and smartphones have created the opportunity for a business' mistakes to be highlighted and scrutinized by the world. As a business owner, you have to consider that anyone with a smart phone can become a "reporter." And in most cases, when someone starts fi­lming within your store, they have an agenda in mind that isn't positive for your brand's reputation.
More than 3.8 billion people use social media, and of those users, the average time spent on social media apps is over two hours per day. Chances are, some of your customers may be scrolling their feeds while waiting in line, and can quickly share photos or video of store employees or other customers.
If your company receives criticism of any sort, true or not, how and when you respond is incredibly important. Although every case will be different, here are some general guidelines on how to keep an in-store interaction from becoming a viral moment, and how to respond to criticism that ends up online:
Train Your Employees
Make sure all employees are well-equipped and knowledgeable on how to handle complaints, angry customers and customers who begin filming/live streaming in their store about an interaction with your staff. Conduct regular training and review conflict resolution tips with your team. Conduct role playing scenarios for potential situations on how employees could respond to irate customers, filmed confrontations, online messages, reviews, complaints, etc.
Keep Calm and Maintain Control
As the employee, it's incredibly important to stay calm, cool and collected when handling any negative interaction, no matter how angry or misinformed the customer may be. Always approach the situation in a professional and polite manner and try and view it from the customer's perspective. Why are they upset? Are they scared, worried, frustrated, etc.? Make sure when responding, you're considering how all your words could be interpreted. Always start by apologizing and try to direct the conversation to a more private area.
If someone is recording the interaction, politely yet firmly ask them to stop. Do not engage in dialogue with the person while they are recording. It is easy for emotions to escalate, or for video to be edited so your comments are taken out of context. If they do not stop recording, politely and professionally ask them to leave the premises.
Do Not Ignore Negative Social Media Attention
All customers want to be heard. If they are taking the time to post about you or your company online, it's important to give address their concerns and show them (and others) that you take the situation seriously. Make sure you show empathy and compassion in all your responses and thank the customers for taking the time to provide you with feedback. It's important to take the communication offline as quickly as possible. Ask them to DM their information and contact them in the best way and time that works for them. This should always be included in your first reply.
Follow Up
Always follow up with negative feedback. If you turned an unhappy customer into a happy customer, request that they remove the negative review or social media post once their issue has been resolved. If you change something that a customer wanted changed, go back and reply to the reviewer and let them know you've updated your business practices. This will show your company is always looking to grow and take customer satisfaction seriously. If a tense interaction was caught on video and posted on social media, consider releasing a statement about how this does not reflect your brand.
Social media posts and online reviews can impact your business outcome and the decisions of potential customers. It's important that your brand is constantly monitoring and reviewing all online conversations regarding your business. You must always engage with all online messages, good or bad, to show that you care about your customers and their happiness.