How to Create and Send Care Packages to Loved Ones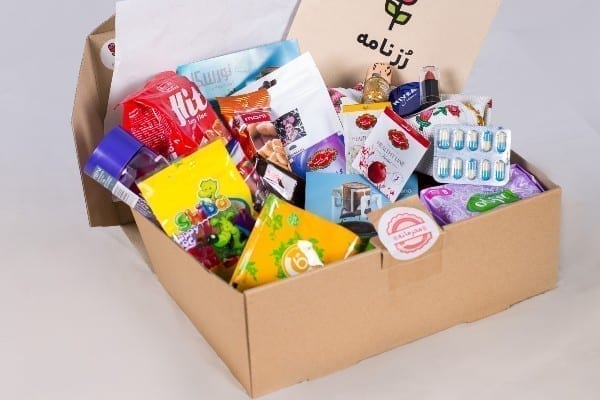 If you can't see your loved ones as often as you'd like, care packages are a great way to let them know you keep them in your heart. Here's our advice for compiling and sending packages to show you care, whether it's for a holiday or for an out-of-the-blue surprise.
For food lovers
We know how important it is for your package to arrive intact to help bring a little good cheer. Choose non-perishable items such as protein or granola bars, nuts, crackers, spices, coffee and tea. A regional candy or sweet they can't get in their area is also sure to delight.  If you are shipping homemade food such as baked goods, make sure they are sealed in an interior airtight container or plastic bag before putting them into a shipping box. If air pockets are in these containers, items may vibrate, break and/or crumble. Also, avoid food that can't withstand heat or other extreme temperatures, such as chocolate or anything that requires refrigeration. If shipping food across borders, be sure it is labelled correctly. Food can only be shipped to the U.S. if it is being sent from one individual (not a company), to another individual. Customs forms must clearly be marked "gift" and state that the food is for personal consumption. You will also require a full list of the ingredients to be included for Customs.
For the holidays
With many of us spending more time at home than ever, it's sometimes hard to keep kids entertained. If you're shipping gifts to children or grandchildren, sending small, easy-to-ship gifts that can help pass the time are sure to be appreciated. Think playing cards, board games, arts and craft projects, colouring books and movies. Remember that bigger isn't always better when shipping across long distances, as bigger and heavier objects will increase your costs.
If you're unable to spend the holiday with your family, show them how much you care with a personalized photo gift. The UPS Store can help you design and print customized calendars and greeting cards. We can also turn your favourite family photo into a canvas print or mounted artwork. Visit your nearest location of The UPS Store today, or use our Online Print  Shop to order your customized photo gift and have it shipped directly to them (depending on the item).
Our staff is trained in advanced packing techniques and can pack just about anything! Bring your items to The UPS Store closest to you, and we'll pack and ship them to their destination.