How The UPS Store's Pack & Ship Guarantee Can Help This Holiday Season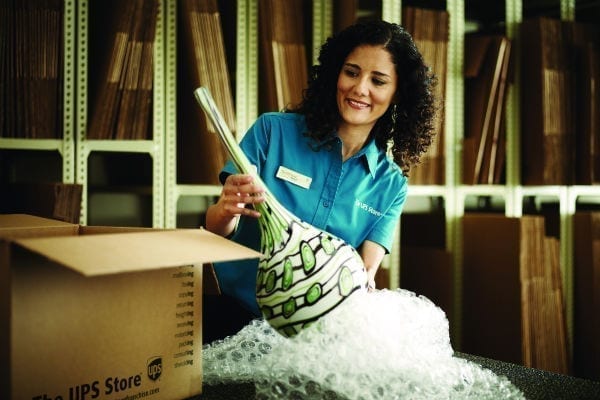 Whether your item is going across town, across the country or is crossing borders, one thing you might be worrying about is getting your item there intact as well as on time. Let The UPS Store ease your holiday shipping worries.
We Pack It Right
Our trusted Certified Packing Experts are trained in advanced packing techniques like block and brace, double boxing, and lining a box, and cab pack almost anything. We specialize in properly packing fragile and high-value items like artwork or electronics and can package large or odd-shaped items such as snowboards and other sporting equipment. We can even handle those fresh baked cookies and get them there un-crumbled! Let our packing experts do the job for you so your items arrive safely and intact.
Extra Protection For Your Shipment
The UPS Store can also offer you additional peace of mind with our Pack & Ship Guarantee. This program offers shipment protection of the items we pack and ship with UPS for you, and covers you for loss or damage of those items, including the packing and shipping costs. This program uniquely covers items such as Personal Effects, Antiques, Artwork, Breakables and even Jewelry and Watches. The Pack & Ship Guarantee is exclusively offered through The UPS Store.
A Little Extra Help In Difficult Times
Every little bit helps this year. Show your Get More rewards app (download it for FREE!), and you can save 10% on packing and UPS shipping.