How Small Businesses Should Prepare for a Post-COVID Rebound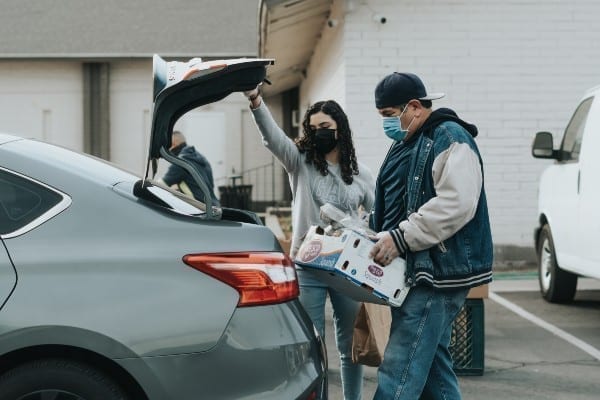 Your small business has likely changed the ways it operates throughout the COVID-19 pandemic in more ways than one. Whether you have implemented curbside pickup, online delivery, or modified your services, it is important to consider how these changes will impact your business going forward.
Although it is not entirely clear how the economy will look one, two, or even five years from now, one thing is for certain – don't be too quick to say goodbye to the changes you implemented throughout the pandemic, as many of these changes are expected to stay post-COVID.
To prepare for what is to come, especially as COVID-19 restrictions begin to ease and more consumers look to shop local, it is essential to first reflect on what your business learned (or possibly missed) during the pandemic. Take a moment to look back at what worked and what didn't, and be sure to incorporate various perspectives, such as from your employees and customers, within this discussion. These initial steps can help lead to a better game plan for the future, and once incorporated, it can be a lot easier for your business to adapt going forward.
There are also several more tangible ways to help prepare your business for a post-COVID rebound, which can help lead to greater success as you and your customers begin to adapt to the "new normal."
Increase Physical Marketing Tactics
Marketing has always been an essential component for small businesses to help push information out to potential customers. However, now that the retail space has begun to steadily open back up for in-person shopping, increasing brand awareness is even more important, especially for brick-and-mortar businesses.
A great way to prepare for the influx of customers who are looking to get back to indoor shopping is by using posters, banners, flyers – anything that can grab the attention of a potential customer passing by. Visual signage has numerous benefits for small businesses and can help build a greater business recognition with customers.
The UPS Store has a range of professional printing services that can help your business prepare for the post-pandemic era.
Incorporate Digital Solutions
We continue to rely on digital solutions to adapt to the COVID-19 restrictions, and this is likely to continue post-pandemic as well. In Canada, eCommerce sales have doubled since last March, largely due to the convenience it offers consumers, and this reliance on digital shopping is projected to endure.
It is important to note that despite the massive increase in eCommerce over the past year, and the projected growth in the next few years, eCommerce will not replace in-person retail completely. Even so, it is vital to meet the needs of your customers, and offering digital solutions, such as online purchasing and delivery, remains a popular choice that businesses should consider implementing, if they haven't already.
Consumers are looking for digital solutions to add to their in-person shopping experience, and bricks and mortar businesses need to remain competitive over digital-only businesses that will continue to gain popularity. A way to do this is to ensure your website is optimized for purchasing, and that there is an easy-to-navigate user experience. Incorporating these digital-focused solutions has shown to improve customer experience by 49%, boost revenue growth by 34% and better productivity by 45%, according to the BDC.
Consider Budgetary Modifications
Small businesses and consumers alike have likely faced some financial limitations throughout the pandemic, and it is important to consider this when preparing for a post-COVID rebound. The pandemic has changed consumer buying habits across various aspects of the retail industry. Research has found that 40% of consumers are spending less on non-essential items, while 44% are being more selective when purchasing. This is largely due to the 47% of Canadian consumers who say the pandemic has caused them to be worse off financially.
It is important to consider this financial aspect when planning out your next steps. One way to approach this is by incorporating more discounts or payment plans, which might help attract customers looking for deals.
These budget concerns can also apply to you as a business. If you found the pandemic has made it increasingly difficult to support yourself and your employees, one way to prepare for a post-COVID rebound is to be clear on your expected expenses. The first step in doing so is by updating any financial statements and projections to see where you are profiting or losing. Consider the steps you need to include again, post-COVID, such as a marketing budget and/or digital considerations, that perhaps you weren't spending money on during the pandemic.
When preparing for a post-COVID rebound, having a plan is essential, and The UPS Store Small Business Solutions can help with all your small business printing and shipping needs.