---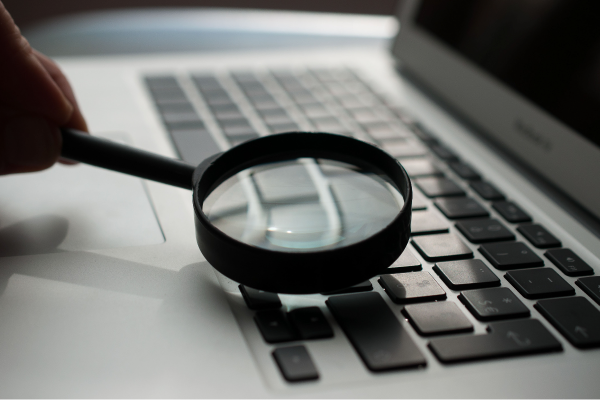 What comes to mind when you think of a franchised business. That the only franchises are big brands? That only restaurants and retail shops are franchises? That a franchised business is a guaranteed success? That owner involvement is not needed for success? That it's expensive to get in? Franchising is a vast segment of business in Canada yet there are many beliefs and misconceptions that impact how some perceive a franchised business opportunity. It's time to set the story straight and debunk those franchising myths!
MYTH #1: FRANCHISEES OWN THE BRAND
While you may hear the title "franchise owner" used synonymously with "franchisee" it is common to think that the latter part of the title, owner, means that the franchisee owns part of the brandmarks. This is not actually the case.
Franchising is a business system that involves two parties: one is the franchisor who has established a brand and a business system to sell that brand's products and services and the other is the franchisee who typically pays an initial fee plus ongoing royalties for the right to do business under the franchisor's brand name and to use that brand's business system for a set period of time. Within this relationship, the franchisee is granted the rights to the trademark and branding, but the ownership of these remain in the hands of the franchisor. The franchisor will dictate how the brandmarks are to be used and how available they are made to the franchisee network.
MYTH #2: FRANCHISING REQUIRES EXPERIENCE IN THE INDUSTRY
While pursuing a business venture that you have some experience with can be helpful, it is not necessarily a requirement when investing in a franchise. In fact, there are many instances where professionals choose to pursue franchising as a second career and opt for an industry unlike their previous profession.
The very foundation of running a franchise essentially comes down to following an existing business model that is proven to be successful. Various amounts of training and support are provided by the franchisor so that a franchisee can feel prepared to operate their location. This training can often assist in those situations when there is a lack of industry experience.
That said, if you do not have experience within the given industry you are interested in, it is important to have interest, passion, and excitement about it. Franchisors go through a vetting process to ensure their franchisees are a good fit, and are looking for traits that would make you a successful franchisee. The ability to communicate effectively, a willingness to learn, and being a team player are just some of the traits that you may have learned in previous professional roles that you can bring to the table in a franchise.
A lot goes into running a franchise location, but since you're working with an established business model with support, (which can be related to certain operations or procedures, marketing and advertising, and training), a lack of experience will not necessarily hold you back. "Soft skills" are what many franchisors will look for in potential franchisees, not necessarily the "hard skills," which can always be taught.
MYTH #3: FRANCHISES ARE GUARANTEED TO BE SUCCESSFUL
As mentioned, franchises have the foundation of an existing and successful business model, along with brand recognition, which certainly sets each franchise location up for success. In fact, 86% of Canadian franchises that opened in the last five years remain with the same ownership, and 97% are still operating.
However, as with any business, there are always going to be risks. Just because franchises seemingly have a higher success rate compared to a start-up, it can often get misconstrued that franchisees are guaranteed success upon entering a franchise agreement.
Franchisors can equip franchisees with the tools, training, and support needed to successfully run a location, but it takes the effort, dedication, and hard work of the franchisee for their location to prosper.  Remaining open to the franchisor support and training, while bringing passion and dedication to the role of a franchisee, will help set the location up for success.
MYTH #4: A FRANCHISE CAN RUN ITSELF
Simply put, a franchise cannot run itself. Like any other business, it needs attention to ensure its financial and business goals are being met. An apt franchisee needs to be sure that the location is operating within standards and is working to grow its customer base. The franchisor may provide the operating and marketing guidelines that drive towards success, but it will be the franchise owner's responsibility to ensure those guidelines are followed in order to achieve success.
When franchisees work with their team and lean on the support and advice from the franchisor, the time spent toward keeping the location up and running can be shared, which helps keep a balance. However, it is also important to note that some franchises can have different requirements and expectations of their franchisees (i.e., absentee options) so be sure to confirm this when entering into a franchise agreement.
MYTH #5: FRANCHISEES AREN'T SMALL BUSINESS OWNERS
Some customers see a nationally recognized brand in their neighbourhood and assume it is run by a big corporation. But many franchises are locally owned and operated. That means that the franchisee often lives and works in the same community as their customers. They hire local employees, cater to local customers, and support their local communities. For consumers who want to shop local, it's important to remember that franchisees are small businesses owners, too!
FRANCHISING WITH THE UPS STORE
If franchising is your next career move, we encourage you to check out our overview page that takes you through how to become a franchisee at The UPS Store. You can also request franchise information with our online form.
---