---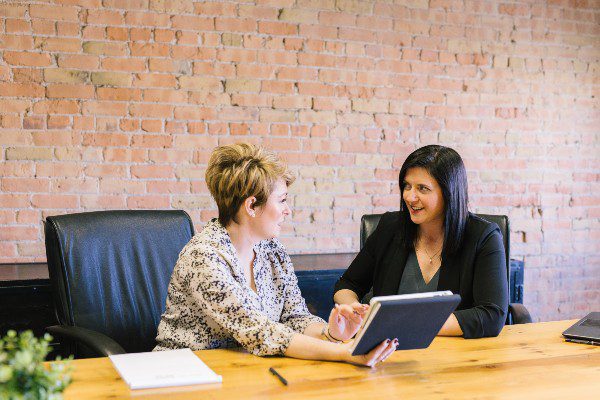 One of the incredible things about the franchise industry is its diversity. Almost every franchisee has a different career background, personal and family life, experience level, and overall business outlook. There is commonality also. The commonality that connects most franchise owners is their drive for success. The path is not always easy, but to become successful as a business owner, they must have a strategically thought-out plan to get there.
Whether you are thinking about becoming a franchisee or are already one, this article will uncover five common traits amongst successful franchisees that you can bring into your own career, no matter where you are on the franchise journey.
1. Passionate
Amongst all traits, being passionate is the one that can be easily picked up by others. If you do not believe in what you are offering, how can anyone else? As a franchise owner, demonstrating genuine passion and interest in your products or services will be apparent to your customers and employees. That authenticity is extremely important especially with customers as they decide whether or not to patronize your business.  That is why it is important to enter a franchise industry that aligns with your values. That way you can throw some passion behind every decision you make.
2. A willingness to learn
This especially holds true for those in the beginning stages of owning a franchise, especially if entering a specific industry that you don't have prior experience with. If that sounds like you, you are not alone. As previously mentioned, the franchise industry is diverse, and jumping into it as a franchise owner can be a learning curve for many.
When you enter a franchise system, you are essentially walking into a pre-established, expertly thought-out opportunity that has existing operating procedures for you to follow. Following the procedures is key and when married with a willingness to learn and grow can lead to successes of your very own.
3. Great communication and people skills
Can you successfully hold a conversation? Are you comfortable being around various personalities, and do you enjoy interacting with others? If so, you are already on the right track, but if you struggle in some of these areas, it is important to actively work and improve on them.
Effective communication and people skills may seem like obvious traits to becoming successful, especially in an industry that largely requires interacting with the public. A successful franchisee will engage with their customers, build relationships, and make the experience as positive as possible. Exhibiting good interpersonal skills can create loyalty and trust amongst customers, which will help your business long-term.
Providing great customer service also goes a long way. 96% of consumers say that customer service is an important factor when choosing a brand to stay loyal to, while companies with superior customer experience bring in 5.7x more revenue than competitors without a focus on the customer experience. This is why building a rapport and generating a positive reputation with customers is, in part, how franchisees become successful.
From an employee side, your level of communication and interaction with them will have a direct impact on the environment that it is created, which then impacts how your employees feel going into work and how they serve your customers. Building a space for clear communication and successfully working together can generate a successful environment that everyone benefits from.
4. A good work ethic
The hard, yet fulfilling work begins as soon as you become a franchisee. No matter what industry you enter, the ability to represent the brand you have joined requires immense focus, determination, and a hard-working attitude. Although you have the support from the franchisor along the way, you are still "running the ship" and the hard work of building a successful business within the framework of a franchise falls to you.
5. A team player
Taking on the role of a franchisee is not an act of solitude. A successful franchise owner has an entire team that they work with and depend on to make everything happen, from their franchisor support team to their fellow franchisees to their employees. By being a team player, it means you can rely on the help of others to reach a common goal and make your business run efficiently. If you are "running the ship," you can't forget about the crew!
Teamwork is essential for successful franchisees, and this extends to the franchisor as well. Within your franchise agreement that you will receive in the beginning stages of becoming a franchisee, you will find a set of practices that the franchisor has established for their brand, which will translate directly into how your franchise location runs. The ability to follow these requirements takes commitment and trust within your team, which a successful franchisee will possess.
Do you possess these traits and have a desire to be your own boss? Learn about The UPS Store's franchise opportunity here.
---