How Much Does It Cost To Open A The UPS Store franchise?
The UPS Store offers a variety of location‐types to fit the needs of our franchise owners. Startup franchise costs vary based on the type of location you're looking for, the size of the location and where the store is located.
A Traditional Location Ranges From $199,250 ‐ $218,500*.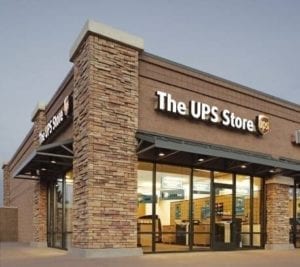 The total initial investment includes the franchise fee for a 10‐year Franchise Agreement. It includes centre design, build out, and construction. It also includes fixtures, signage, computer hardware and software equipment, and initial inventory. And finally, it includes training. You should also plan for an additional amount of at least $40,000 in working capital for your first year.
When you move forward in your Discovery process, you will be provided our Franchise Disclosure Document. Inside you will find a cost range of the total initial franchise investment, which is also noted above. This range takes into account the startup costs for a new The UPS Store centre and it may vary based on the size of the centre, the area in Canada that the centre is located, as well as centre type. What that means is that the cost of a 1000 square foot centre in Vancouver, BC may be vastly different than a 600 square foot centre in Halifax, Nova Scotia.
It is important to note that Franchisees must meet The UPS Store minimum financial requirements. The UPS Store can provide access to financial resources that know and trust our brand and that can help with your financing needs. We encourage you to research your options thoroughly, and to work with someone who specializes in franchise financing as soon as you are approved.
What Are Store‐in‐Store Locations?
A store‐in‐store location is a freestanding The UPS Store set up in another business. When first launched, the store‐in‐store concepts were mainly found in businesses like hotels and convention centres. More recently, this has expanded to include campuses, other smaller compatible businesses such as pharmacies, and big box retailers as well.
If you already own a business and are interested in adding a The UPS Store location to bring additional services to your existing customers and/or bring in a whole new set of consumers, click here to learn more about our non‐traditional franchise opportunities.
What Are The Financial Requirements For The UPS Store Franchisees?
The UPS Store requires prospective franchisees to have at least $80,000 ‐ $100,000* in liquid assets. This can be met through any combination of cash, bonds, stocks, mutual funds, retirement accounts or other non‐borrowed source. A co‐applicant may assist in meeting this requirement and financing is available. Minimum 50% cash investment required to qualify. Note that meeting the minimum liquid assets requirement does not guarantee approval or award of a The UPS Store franchise.
We know that franchising is a significant investment – both in time and money – and franchise costs can be a significant factor when finding the right franchise opportunity for you.
* Costs for a store‐in‐store location will vary according to the opportunity.
* Subject to change. See Franchise Disclosure Document for current amounts.