---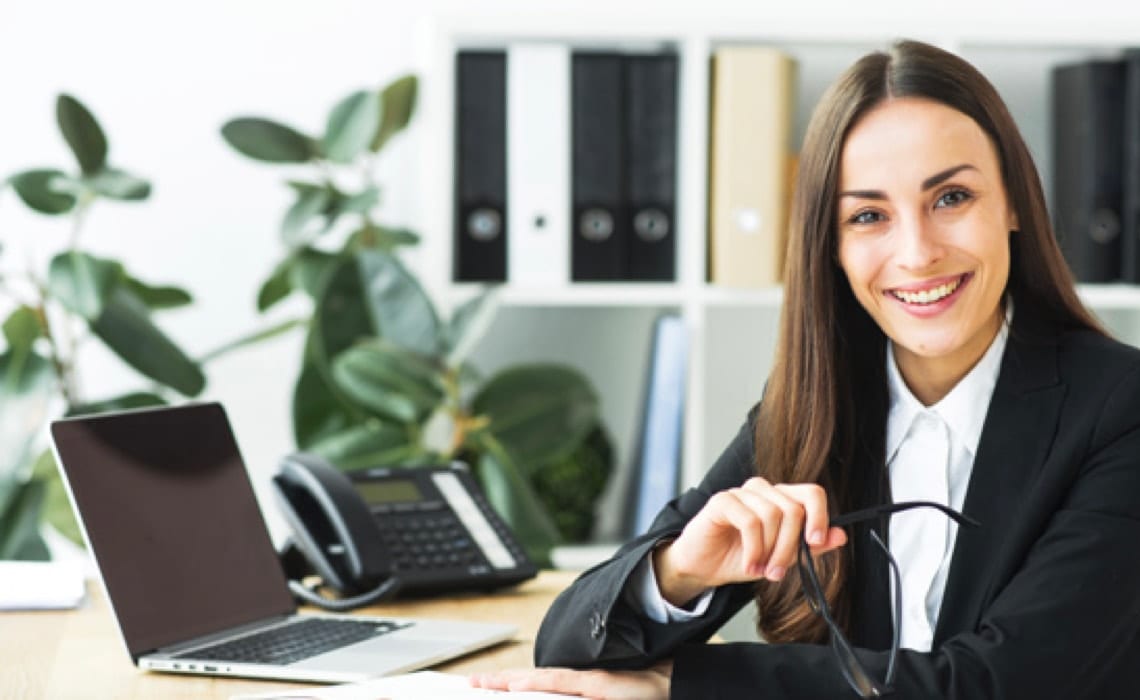 When you take on the title of franchise owner, you also assume the title of leader. Your employees look to you for guidance, information, support, and advice, your customers put trust in the products and/or services you provide, and the franchisor depends on your leadership, drive, and passion to successfully run your location and effectively represent their company.
The support franchisors offer helps to provide the foundation you need to run a location successfully, but most successful franchisees also possess soft leadership skills that allows them to prosper.
What are Hard vs. Soft Skills/Qualities?
To put it simply, a hard skill/quality is an ability that is taught, such as through schooling or training, and is usually job-specific. Being able to operate a machine, work on a computer, bookkeep – these are types of hard skills that you need to learn first before you can utilize them. When you have a hard skill, it is clear that you do (you can either perform a certain task or you cannot), which makes these types of skills great to present in a professional environment.
A soft skill/quality is more difficult to define, as these are the qualities and characteristics that develop from within; a personal characteristic would be another way to classify a soft skill. As opposed to a hard skill, a soft skill cannot always be taught. Rather, it can be practiced in order to reinforce it. For example, showing resiliency is a soft quality that you can't learn in a book, but through personal experiences.
Having both hard and soft skills is important, especially in the franchise world, as a franchisee must know how to perform a service or deliver a product (hard skill) while effectively engaging with customers and employees to ensure needs are met (soft skill).
Below are five soft leadership-specific qualities that many successful franchisees posses.
1. Strong Communication Skills
Communication is an essential part of running a franchise. Not only do you as the franchisee need to communicate with and effectively meet the needs of your customers, but you must also relay concepts and information to your employees to effectively run the business. All of this requires strong communication skills. But how do you develop that skill?
To get the most out of communicating with someone, whether with a customer or employee, incorporate active listening. This means being consciously aware of the other individual and their verbal and non-verbal cues, and remaining attentive to what they are saying so you can respond appropriately. This skill allows you to effectively address situations (good or bad) that may arise during the workday since you have listened thoroughly and can respond appropriately.
2. The Ability to Delegate
A successful leader in business knows how to collaborate with their team to make things run more efficiently. Rather than taking on the job by themselves, they turn to those with the appropriate skills, so that they can reach goals together.
If you are entering the franchising industry with an existing business background, you are likely familiar with working in a team to accomplish tasks collectively. However, as a franchise owner, you are the one who must delegate tasks to your employees so they can work cohesively.
Delegating certain tasks and responsibilities is similar to the function of a factory conveyer belt – one person does one task, another does something else, and you eventually get to the end product with optimal efficiency. When you, a franchisee, demonstrate leadership qualities like delegating to your team, you are telling them that they are trusted to get the job done, which can be a great motivation booster for everyone involved.
3. Compassion and Empathy
Compassion, empathy, and vulnerability are some of the traits that franchisees should possess to create a work environment that is as optimal as it can be. As a leader, it is important that your employees feel appreciated and understood, and it can be achieved by actively listening and responding with care.
Demonstrating compassion and empathy to your employees relies heavily on communication (verbal and non-verbal). Demonstrating that their needs are heard, and putting action behind those needs with viable solutions, can make your workplace work better for you and your employees, which will translate into the service they offer customers. It's a win-win.
Showing empathy in the workplace has proven benefits that can relate directly to the success of a business. A State of Workplace Empathy Study found that 72% of employees believe empathy in the workplace is what drives their motivation. With increased motivation comes increased amounts of hard work, and it creates a better overall environment to work in. Of course, this is vital in a franchise, as everyone must work collectively to give customers the best experience possible.
4. Have Vision
Having a vision can mean that you have a clear purpose and goal that motivates you. As a franchisee, this vision may look different depending on your industry, and you likely have more than one. But what is important is that there is a purpose that pushes you to achieve. When you have a vision to work towards, you can look long-term and see how the steps you take today can impact where you are in four months or even four years.
This motivation can carry over to your employees, especially when you effectively communicate to them what that vision is. For instance, if your goal is to increase the number of customers in a day by a certain percentage, you can work collaboratively with your team to find ways to achieve this and track your progress. Showing the employees on your team that there is something to strive towards, even if they are small goals, can help provide a shared motivation in the workplace.
Additionally, this is an important quality in the franchising industry because you want to represent the company you are entering into an agreement with in the best possible way. Always striving to improve and pushing toward achieving goals of any size shows that there is passion involved, which benefits you, the franchisee, and the franchisor alike.
5. Be Adaptable
When working within a franchise system, many aspects are predictable. There is a certain business model you need to follow and the products and/or services offered must remain consistent, based on the franchisor's guidance. However, with any business, sometimes things don't go as planned or there are situational factors that can cause disruptions. The pandemic was an excellent example of this, as many business owners had to adapt according to the changing environment.
Adaptability allows you to handle change more effectively. As a leader, demonstrating flexibility can reassure your employees that you can pivot when necessary and collectively take the next steps together.
Franchise with The UPS Store
If you are interested in becoming a franchisee with The UPS Store, be sure to check out our Owning a Franchise page for details about training, costs, and more.
---