Tips to Re-Energize Your Small Business for Fall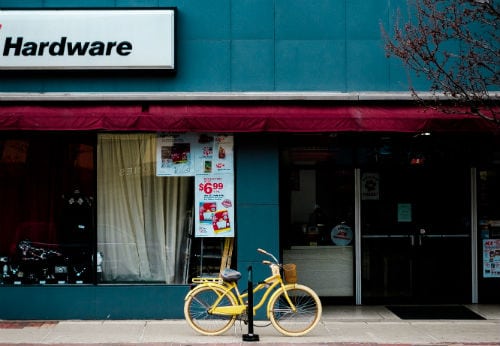 Passion is a key trait of every successful small business owner, and a vital ingredient that drives you to deliver your best. However, it can be hard to maintain the appropriate passion when you're pushing through the intense daily effort of running a business. To help keep things in top gear, it can be helpful to step back and take stock of the big picture. A brief pause and a broader perspective lets you re-examine your approach, processes and procedures, and re-energize your business.
One particularly good time to do this is the end of summer. Perhaps you've had the benefit of a vacation, or simply seen the pace drop due to seasonal slowness. Either way, with fall approaching and the focus on business about to increase, don't miss the opportunity to add fresh insight and energy into your everyday operations.
Plan for the future
Do you update your business plan at least once a year, or has it been longer since you sat down and listed your most important goals and priorities? Block off some time to make sure the business is still following your desired path, and that you and your staff are concentrating your collective efforts in the areas they're most needed to help reach goals and targets. Finally, set aside time now in the months ahead to revisit this important subject and stay on top of progress.
Look for ways to make work more efficient
Where do things tend to get bogged down in your workflow? What can you do to remove or improve bottlenecks and other frustrations? Do new tools and technologies exist that could save valuable time, say by cutting down on paperwork or facilitating easier interactions? The easier it is for you and your staff to be productive, the more motivated and energized everyone will feel.
Search out new contacts and opportunities
One great way to steer clear of stagnation in your professional life is by staying on the lookout for new opportunities. There's often a strong sense of invigoration that comes with forging a fresh contact, joining a professional organization, adding a staffer to your team, or exploring a cutting-edge project idea with a potential client. When networking, be strategic about your approach by deciding what kinds of contacts you'd like to make first, then devising ways to meet those sorts of people in a productive, professional setting.
Open the floor to ideas and innovation
Schedule some unstructured time with a wide swath of people from across your workforce  and invite them to offer their input and opinions. Create a pressure-free environment where people feel able to express their creativity and inspiration, no matter their job title or tenure. Not only will you empower and energize your staff by offering them a part in the decision-making process, you may also benefit from any valuable and innovative ideas they generate.
Train your brain
No matter your age and level of education, it's important to keep learning new knowledge and skills. Help keep your business current and relevant by staying abreast of the latest trends and developments in your field. Broaden your range of offerings and services by mastering new skills and obtaining additional qualifications. Listen and learn from the best in your field at conferences and other events. Whatever form of learning you choose, you'll find the experience awakens your enthusiasm.
Spend some time in your happy place
Work may not always be easy, and it may not always be fun, but there should still be several aspects of running your own small business that give you a sense of satisfaction and gratification. For many small business owners, it's the freedom that comes with running the show, rather than working for a big corporation and being part of the rat race. No matter what you like most about life as a small business owner, take some time to appreciate the positives of your professional situation and remember how grateful you are for them.
Revitalize your branding
When's the last time you refreshed your logo, or printed new marketing material? New business cards, stationery and posters can feel like a breath of fresh air for your small business. For all your design and printing needs, be sure to visit The UPS Store near you!