15 Tips for Designing Effective Presentations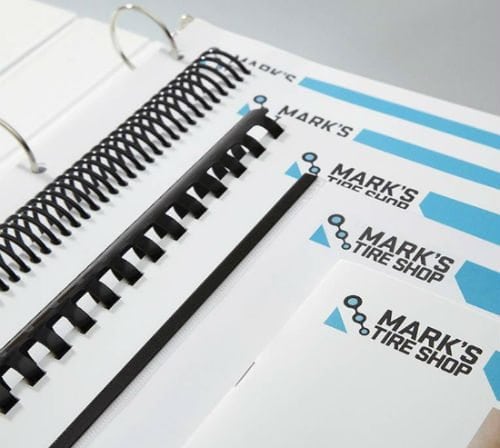 We've all sat through generic, boring PowerPoint presentations. It's no fun for the presenter or the audience, but a few design tweaks can turn a slideshow from monotonous to mesmerizing. Here are 15 tips to spice up your next presentation and captivate your audience.
Use PowerPoint's slide master feature to design your template and ensure consistency throughout the presentation.
Keep your slides short and succinct. You can add colour commentary during your presentation, but each slide should be clean and free of clutter. Opt for bullet points instead of blocks of text, and limit each slide to six bullet points maximum.
Show; don't tell. Try to convey your message in the most visual way possible, using graphics to illustrate your point. Opt for high-resolution images to avoid pixilation and blurriness.
Use human faces in photos. Graphs can be useful, but audiences relate more to people than pie charts.
Keep consistent branding on each slide, with your company logo clearly visible but not overwhelming.
Use colour effectively. Make sure the presentation's fonts and colours complement your company's branding, and keep the palette simple. Too many colours can overwhelm the audience and make the presentation illegible. Make sure your text colour is easy to read on your background colour.
Use large, easy to read type. Titles should be 40 point type or larger, while body copy should be 18 point type or larger.
Choose clean, sans serif fonts that are easy to read when projected, and don't use more than three fonts. Avoid all caps, italics and other effects that make the type hard to read.
Use animations sparingly, as they can be distracting.
Customize your presentation to each audience whenever possible. Include their name and information in the introductory slide, and try to cite examples that are specific to their company or industry.
Show stats, but tell stories. Instead of reading your slides, bring your message to life with real-world anecdotes, testimonies and solutions.
Don't include too many slides. 25 is usually more than enough, depending on the presentation length.
Split your presentation up into sections using clear title slides, and include an agenda at the beginning to let your audience know what to expect and help them focus on your message.
Instead of closing your presentation with a slide titled "Questions?", include a call to action on your last slide, with your contact info, website URL, social media information, etc.
Get your presentation professionally printed and bound to add credibility. Let your audience know you'll be handing out printouts of your presentation – but wait until after you've finished so they're not leafing through it during your talk.
The UPS Store offers full-colour printing, comb and coil binding and fully customized cover options to help bring your presentations to life. Visit a store near you for more information.