5 Tips to Keep your Employees Busy During the Summer Slowdown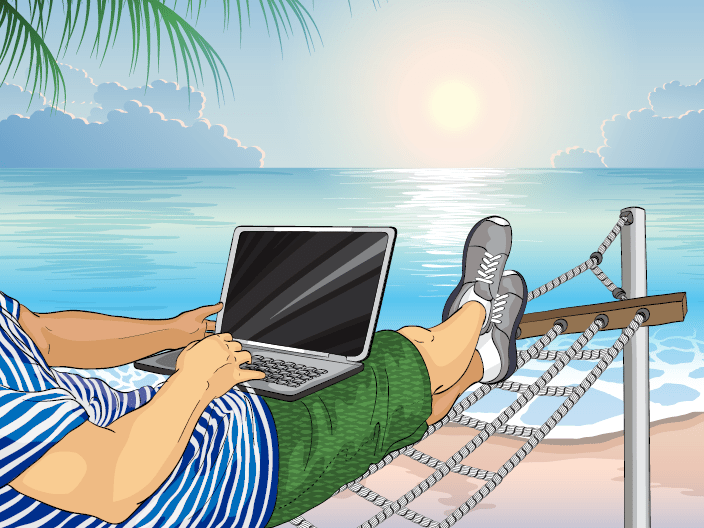 At some small businesses, summer is the busiest season of all. For others, however, this is the time of year when the pace slows down, your team takes vacations, and productivity drops.
Still, even if the day-to-day demands at your small business aren't as onerous during the summer months, there's no reason to not keep your team busy. Looking for ways to engage your employees this summer? Here are five things to try.
Clean up and get organized
Maybe you were maxed out back when other businesses were benefitting from some spring cleaning, as we wrote about in an earlier blog. No sweat – a little summer clean-up session works just as well. Perhaps the last Clean Out Your Computer Day passed by without your machine receiving proper attention. Don't miss this opportunity to sort out your files and update your software. Once that's done, set aside some time to anticipate upcoming supply needs and other tasks to take care of now so your business will be prepared once the pace picks up again.
Offer training and the chance to try new tasks
Some of the most valuable employees are those who can comfortably handle several different roles. If one person leaves, gets sick, or takes vacation, you've got a ready-made replacement to step in and keep things humming along. Use the summer slowdown to train selected staff in new tasks and responsibilities – it's a good time for them to get their feet wet without facing the pressure of major deadlines. Plus, the regular person in each role will still be around to act as their guide.
Additionally, offer people the chance to attend training courses and other professional development opportunities – the more skills an employee has, the more varied the kinds of tasks they'll be able to take on the next time work slows down.
Challenge them to cut costs and increase efficiency
It's tough finding time to focus on your finances when work is busy. Same goes for streamlining processes and procedures. This summer, don't miss the chance to take a longer look at these two essential aspects of your small business. Start by setting aside time to research the amount of time each week, or month, you and your staff are spending on different tasks and assignments, then review the results and determine how resources and responsibilities could be better allocated. Find out whether there's any new machinery or software out there to simplify difficult, time-consuming tasks.
Finally, check on your cash flow situation, and make sure your financial records are up to date. Challenge your staff to come up with suggestions on different things they can do in their day-to-day roles to help cut costs and reduce expenses.
Connect with clients and customers
Satisfied customers are a vital part of any successful small business. But maintaining the types of relationships you want with your valued clientele isn't easy when projects are piling up. Now that the pace has eased off, get your employees to connect with their customer contacts and offer some overdue attention. You don't have to actively solicit new business – there's a benefit in simply saying hello and asking how things are going. Maybe you missed the chance to send holiday cards to your clients. Why not send over a personalized note now? Call them up for a chat, or invite them to a summer BBQ or sporting event. While it might not lead to anything right away, chances are you'll be remembered for reaching out.
Set up social media content
Your social media accounts can feel like insatiable beasts when times are busy, forever needing to be fed a steady diet of fresh content. Avoid getting swamped by the demands of maintaining a vibrant social presence by having employees make use of the slow summer season to prepare evergreen content to be used in the months ahead. With time to brainstorm and plan, you'll be more likely to create engaging content that delivers active users and boosts your online brand.